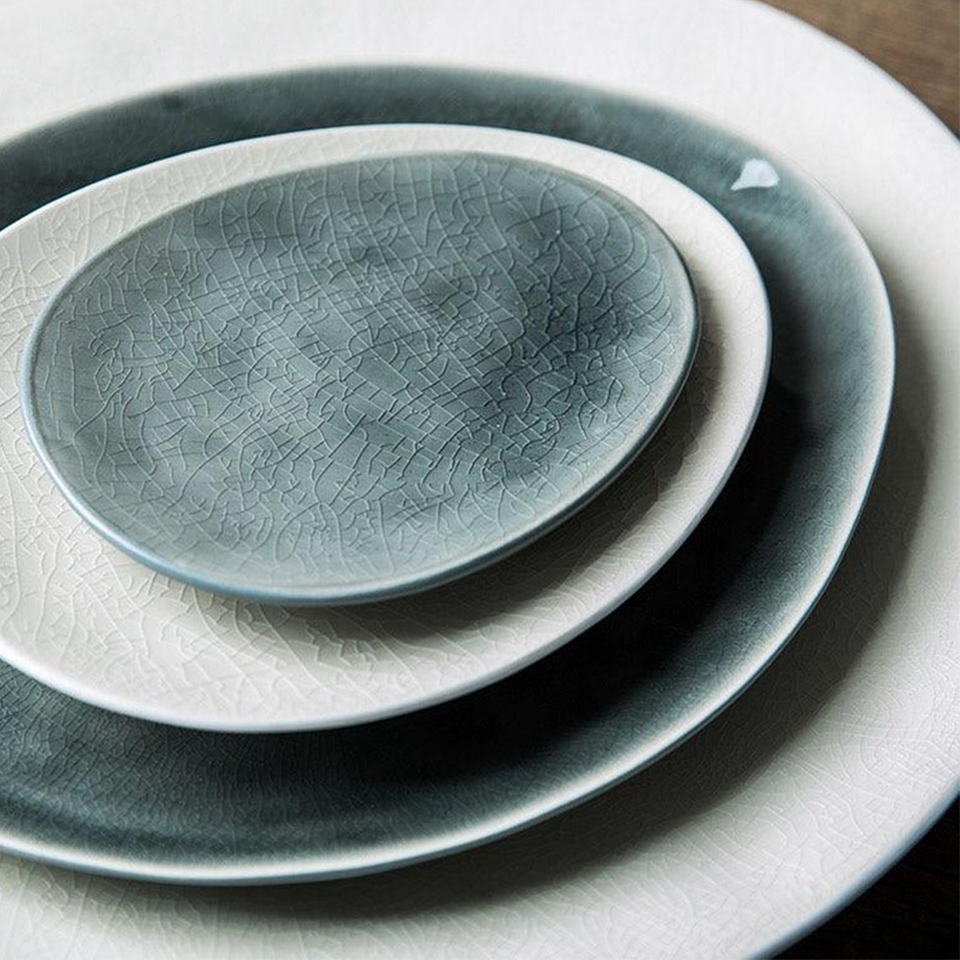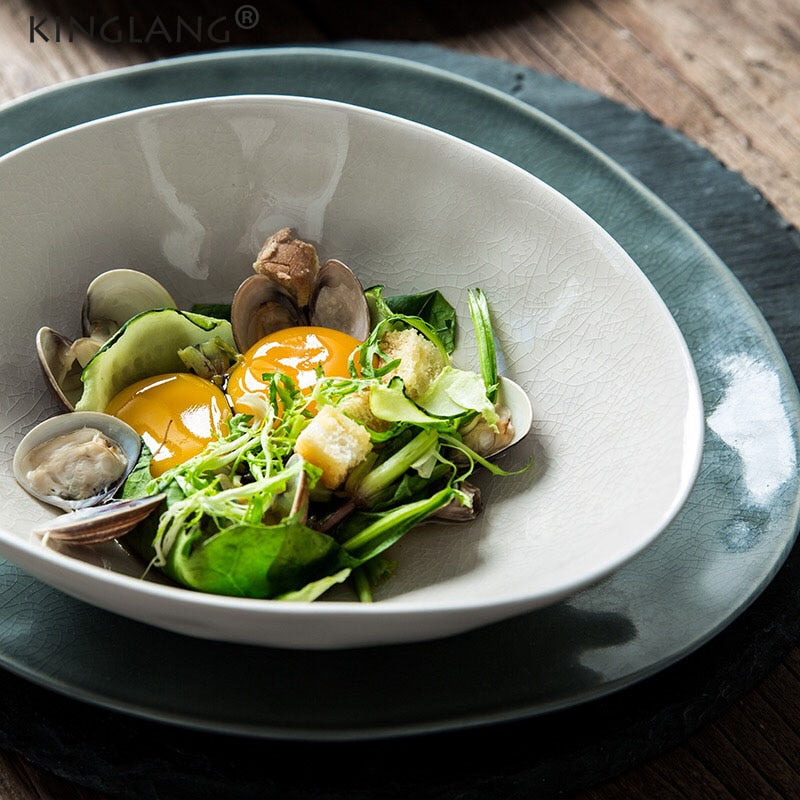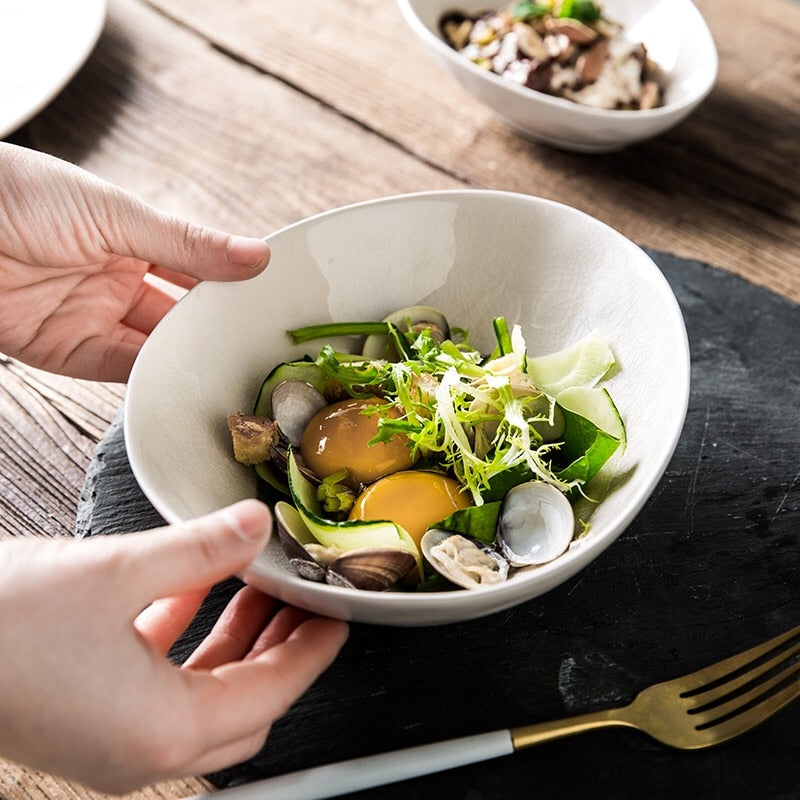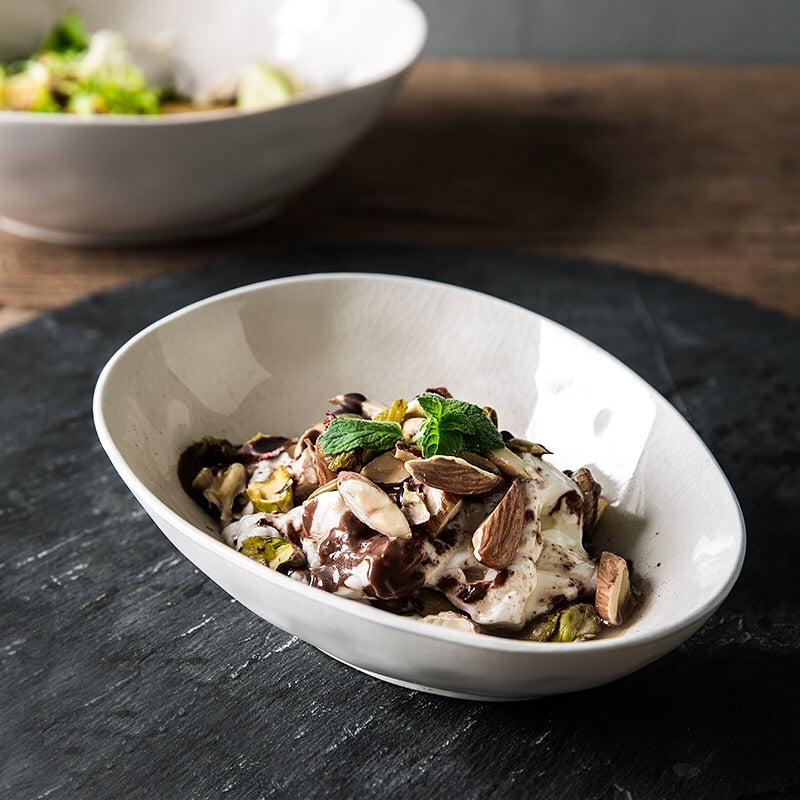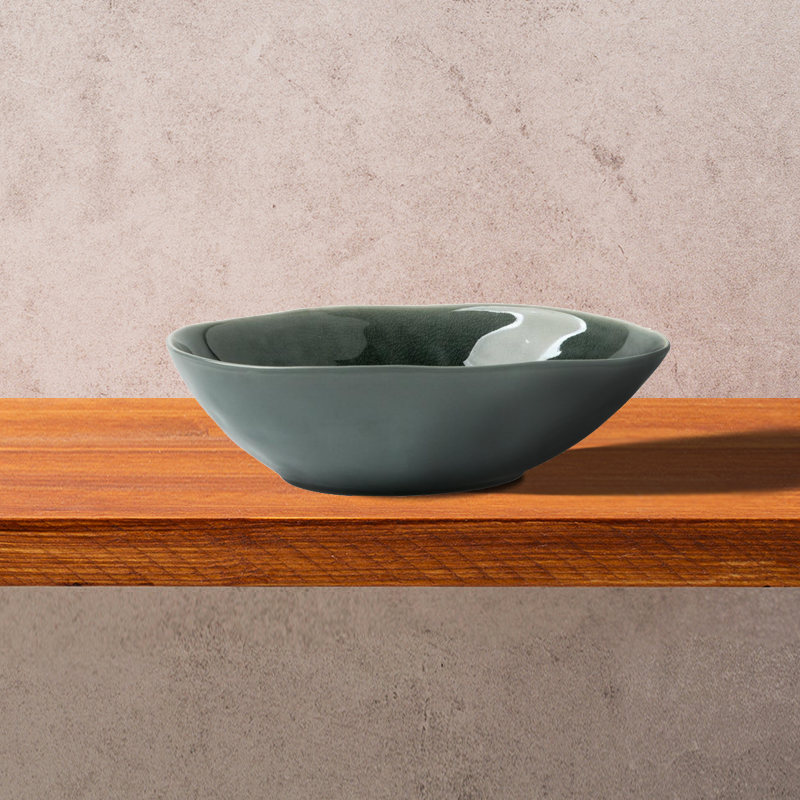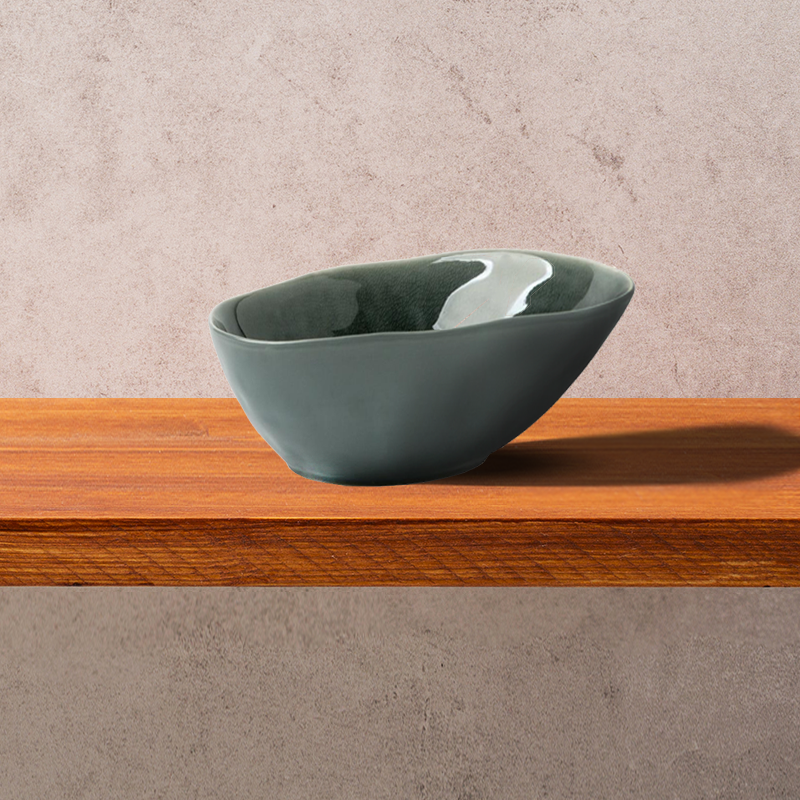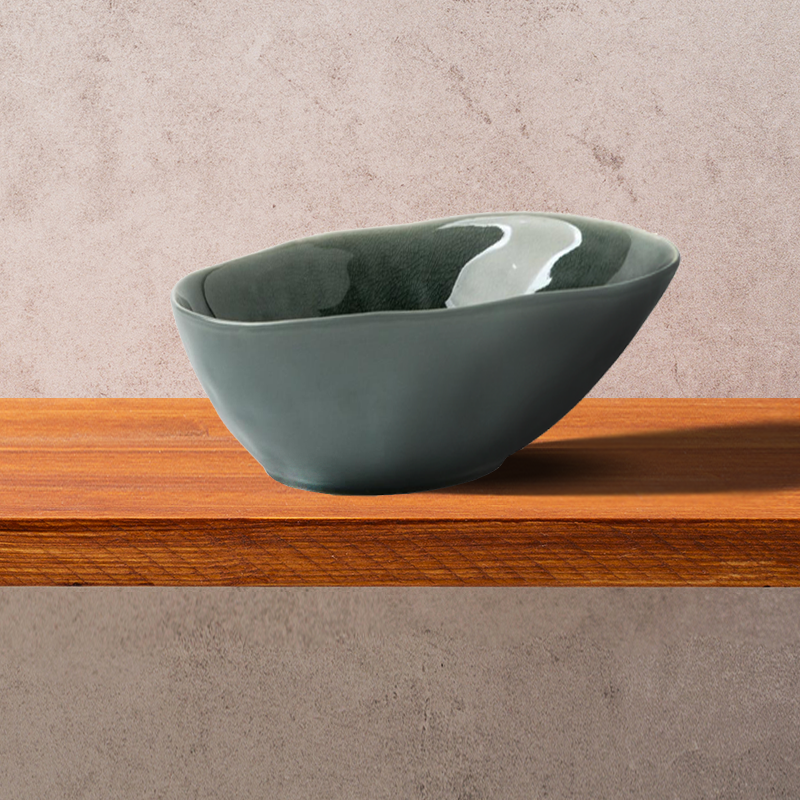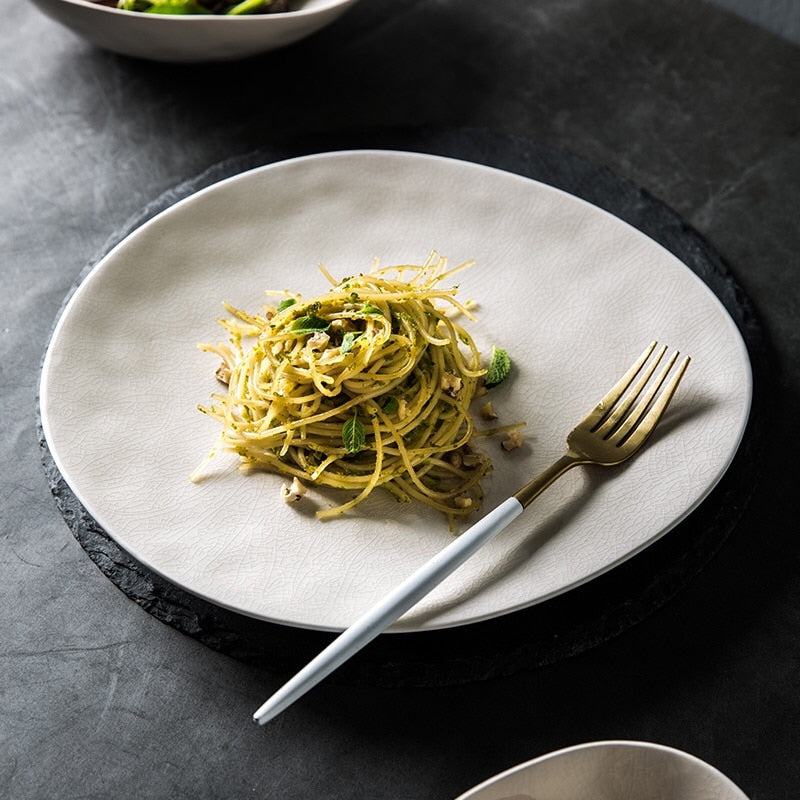 Celestia Plate and Bowls
P0920S
designed in Busan, Republic of Korea
The crackle glaze effect on these plates and bowls are inspired by Korean and Chinese pottery where the texture was developed through intentional cracking, aging, and drying.
In our Celestia collection, Wabi-Sabi artisans use a fast drying water-based glaze specially developed to create the beautiful craquelure pattern without the usual loss in material integrity. Use these magnificent ceramics for any occasion without worry that they will crack or chip. 
Note: The reactive glaze can cause slight differences in color from plate to plate, as shown in the pictures.
Details
Materials
Ceramic: fireclay, ball clay, feldspar, quartz
Finish
Wabi-Sabi-developed crackle glaze 
Features
The naturally mined substances and high-temperature firing make these products food safe and non-toxic, as well as microwave, dishwasher, and oven friendly.
Dimensions
Plates and Shallow Bowl
Large Bowls
Small Bowls
The crackled pattern on these plates are absolutely stunning. I am a fan of the irregular shapes of these bowls. I think they are tastefully asymmetrical and pleasing to the eye. Just ordered some white plates to go with my dusk blue bowls, and I can't wait!
The dusk blue color is an absolute beauty to look at. I can't tell you how happy I am that I stumbled across Wabi-Sabi
Love the crackle glaze on these plates!! As shown in these pictures.