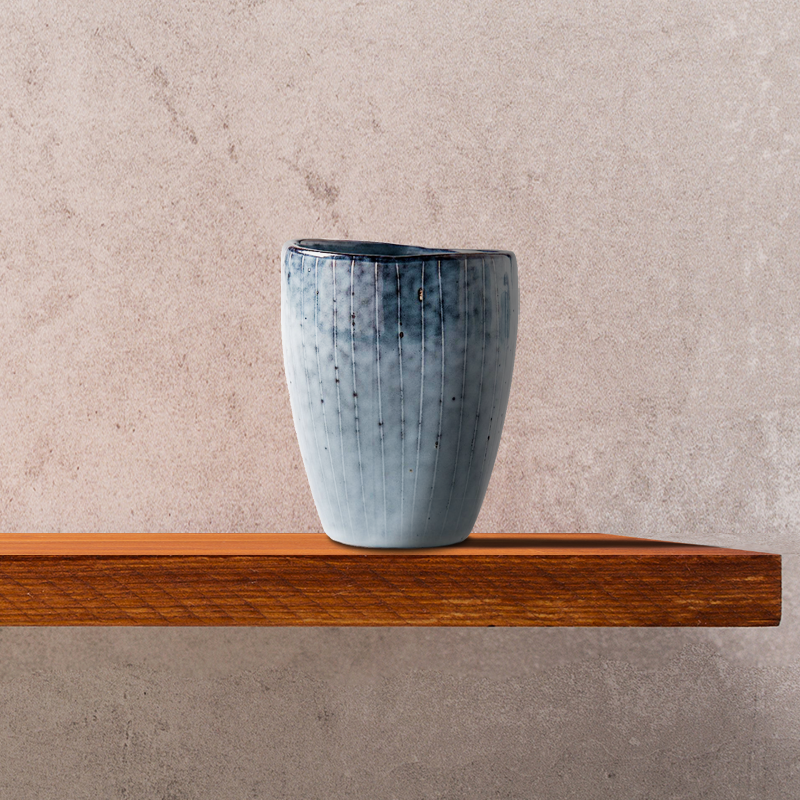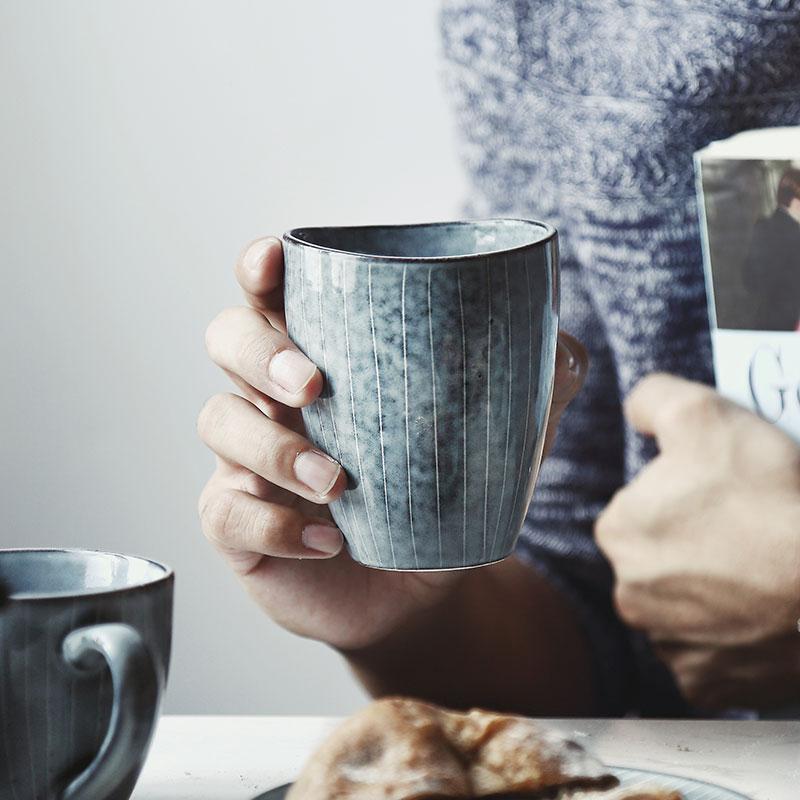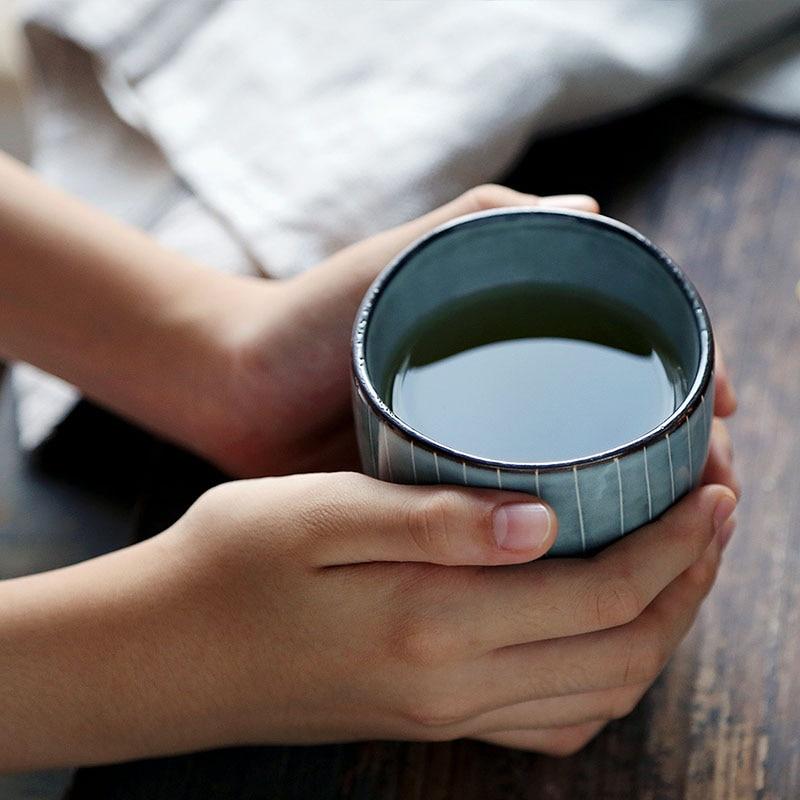 Grove & Grotto Cup
44880119-250ml
designed in Chiba, Japan
Designed by our craftsmen in Bergen, our Grove & Grotto Cup features an organic shape and a variegatead, hazy glaze. This cup has a casual look that's ideal for serving coffee or hot cocoa.
Note: Items in this collection are one-of-a kind. Each is handcrafted and finished in a glaze that reacts differently during the firing process, creating slight variations in the shape and color of each product. 
Details
Materials
Ceramic: fireclay, ball clay, feldspar, quartz
Finish
White tin and cobalt glaze
Features
The naturally mined substances and high-temperature firing make these products food safe and non-toxic, as well as microwave, dishwasher, and oven friendly.
Dimensions
Diameter: 2"
Height: 4"
Love the irregular shape. Great looking mugs that feel handcrafted and have some good weight to them. Would purchase again.
I love this mug. I look forward to starting my morning coffee with the subtle blue tones and comfortable handle. A perfect way to start the day!
I bought these mugs about a month ago. I love the feel and look of these mugs. The thickness of the ceramics is great. Used it in the dishwasher several times and all went well.
I had bought 2, and liked them so much, I bought 2 more.
I love love love these bowls!!!