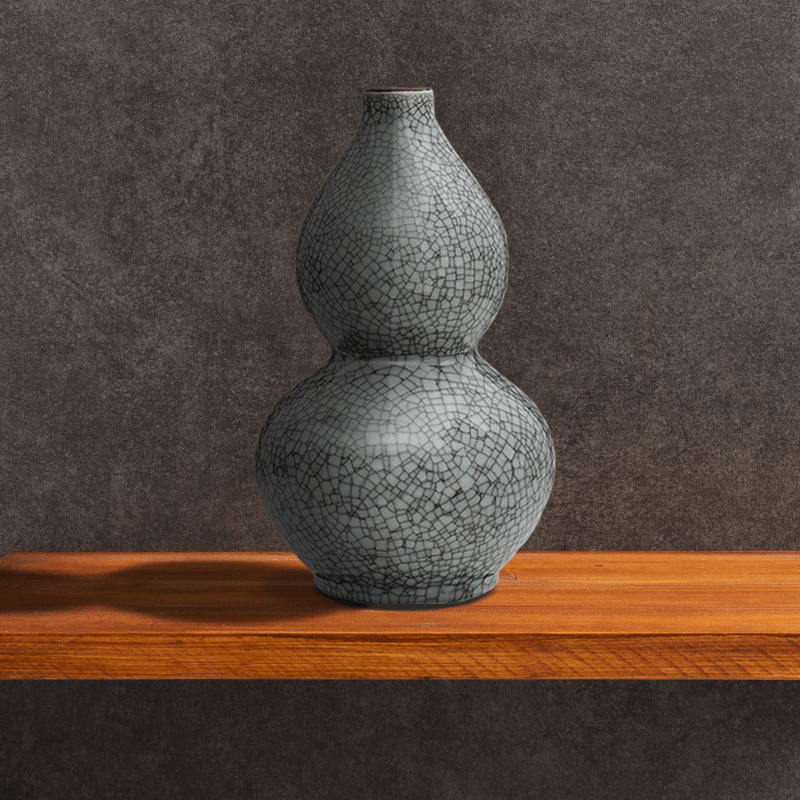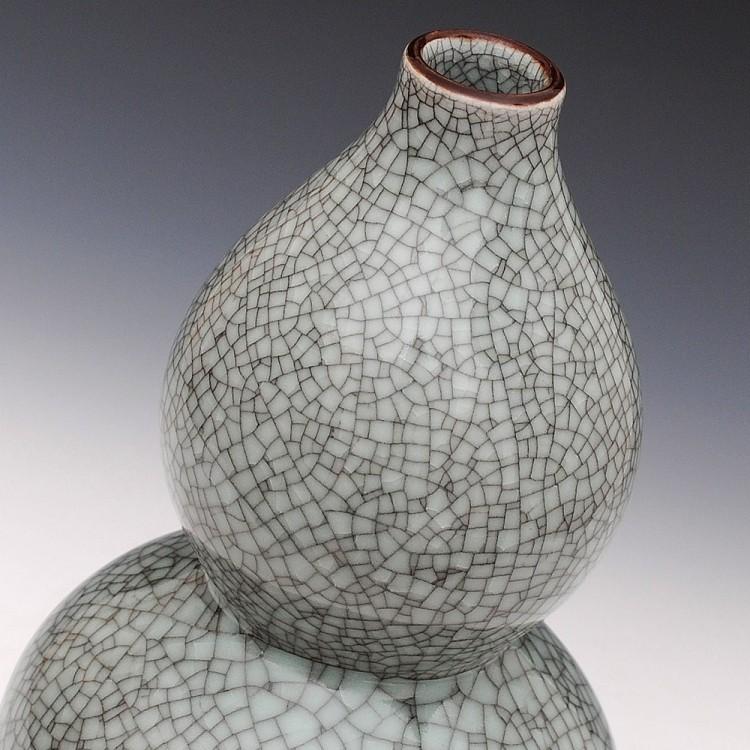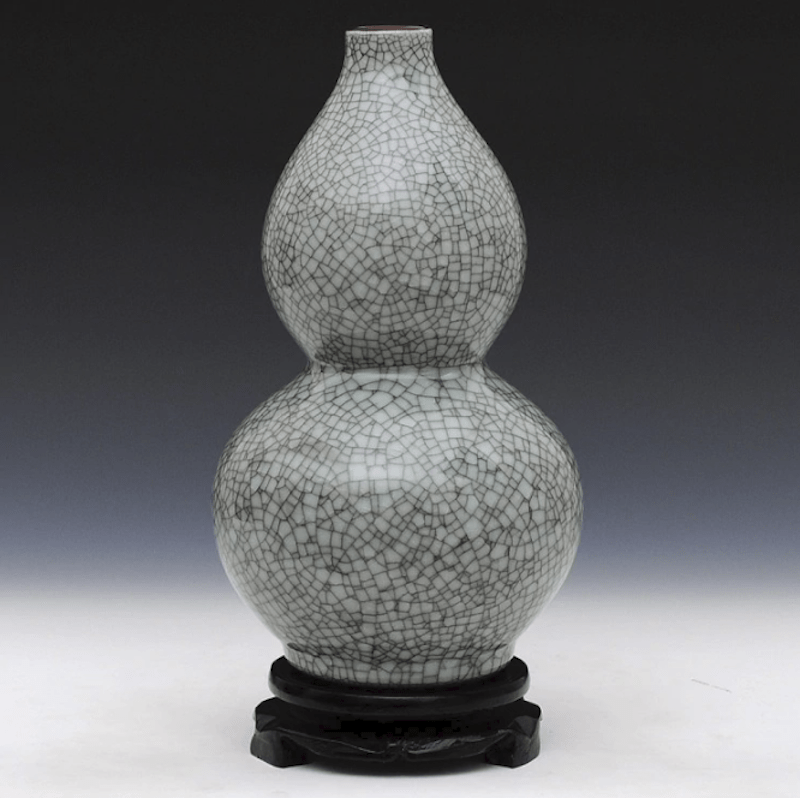 Calabash Double Bottle Vase
P0228S
designed in Shenzhen, China
The calabash fruit is thought to have originated from the tropical and subtropical areas of Southern Africa. Traditionally, it was considered a symbol of fertility and was commonly dried and hollowed out to store food, ink, cosmetics and money. 
Our Calabash Vase is eye-catching on its own, but also works as a complement to a colorful flower bouquet.
Note: Items in this collection are one-of-a kind. Each is handcrafted and finished in a glaze that reacts differently during the firing process, creating slight variations in the shape and color of each product. 
Details
Materials
Ceramic: fireclay, ball clay, kaolin, quartz
Finish
Ash crackle glaze with glossy finish
Dimensions