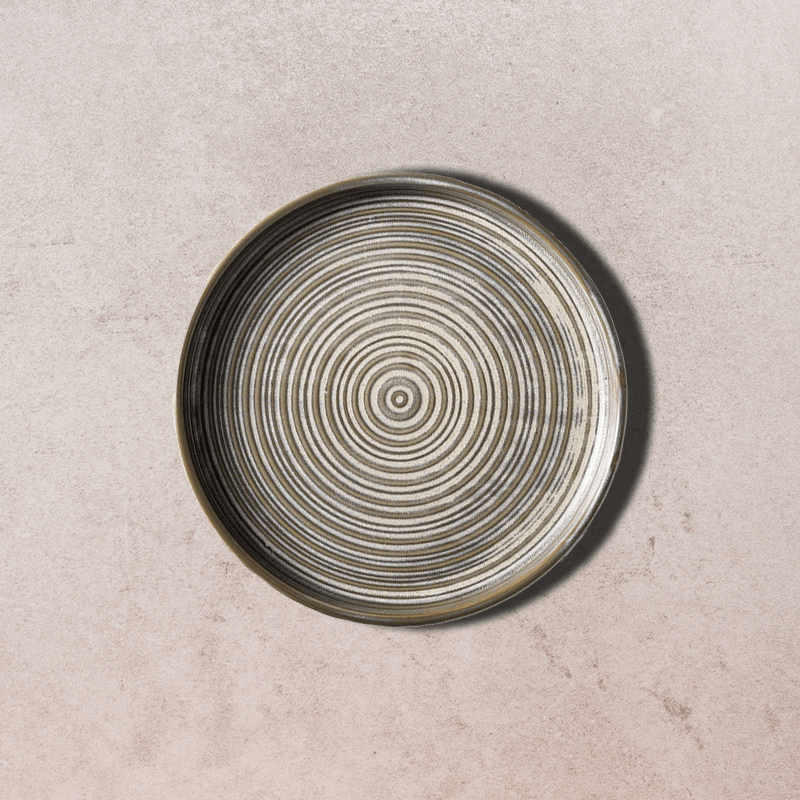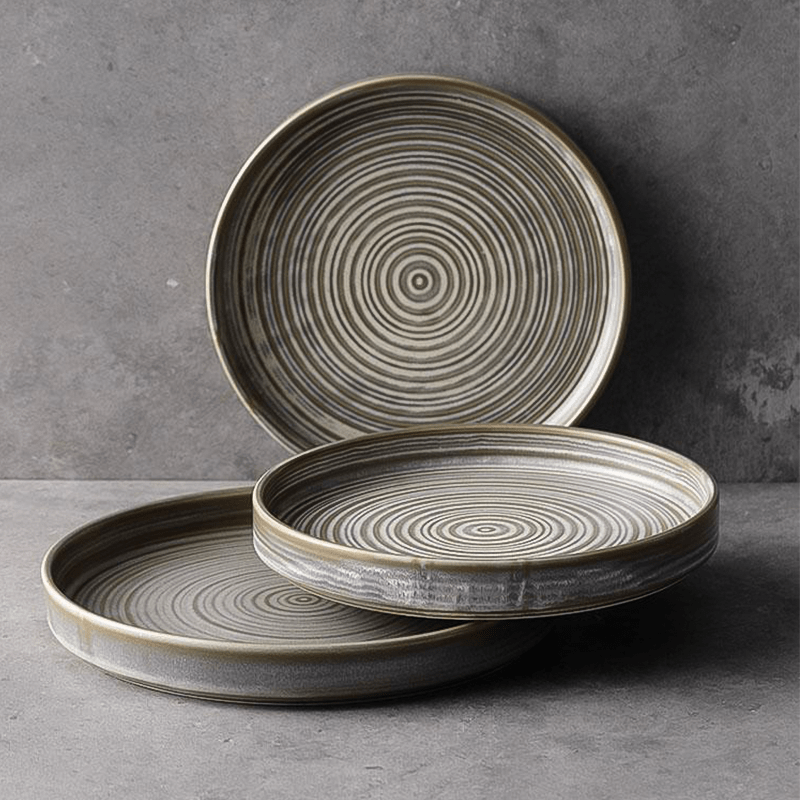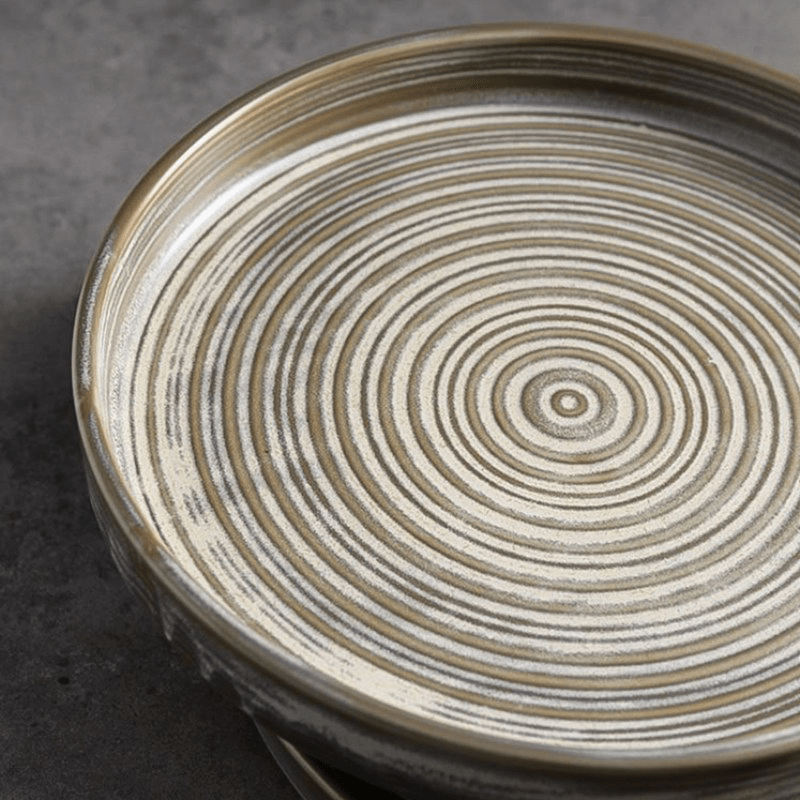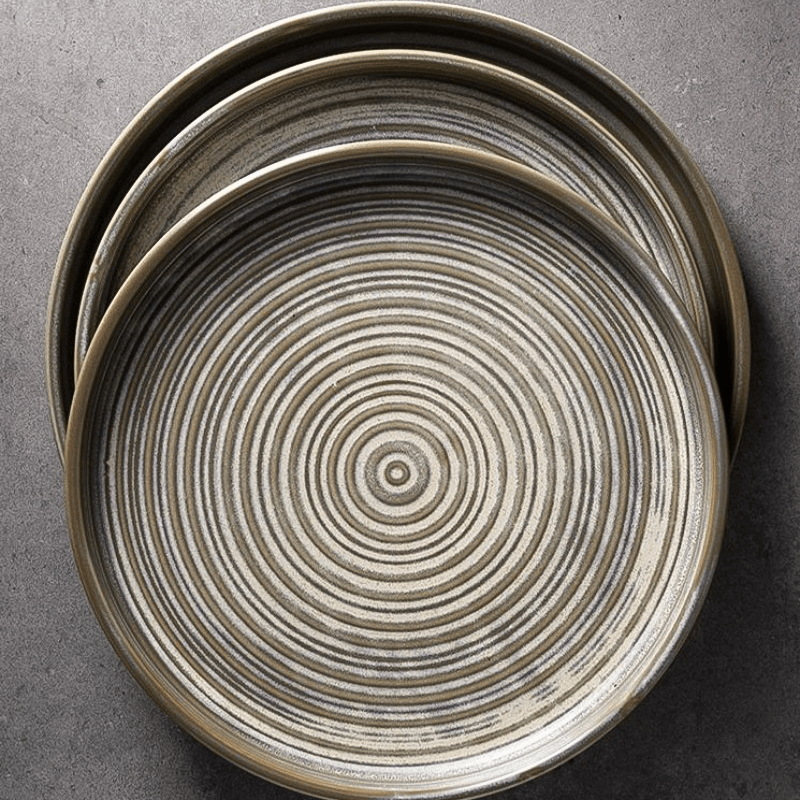 Baldur Plate
P0583S
designed in Yokohama, Japan
The ridges formed by the concentric circles on our Baldur Plate create a mesmerizing effect, reminiscent of the clay wheel this stoneware piece was thrown on. The hand-applied rhino glaze complements the imagery, and sets the tone for a cool, yet elevated meal. 
Note: Items in this collection are one-of-a kind. Each is handcrafted and finished in a glaze that reacts differently during the firing process, creating slight variations in the shape and color of each product. 

Details
Materials
Ceramic: fireclay, kaolin, feldspar, grog
Features
The naturally mined substances and high-temperature firing make this product food safe and non-toxic, as well as microwave, dishwasher, and oven friendly.
Finish
Tin and ash glaze