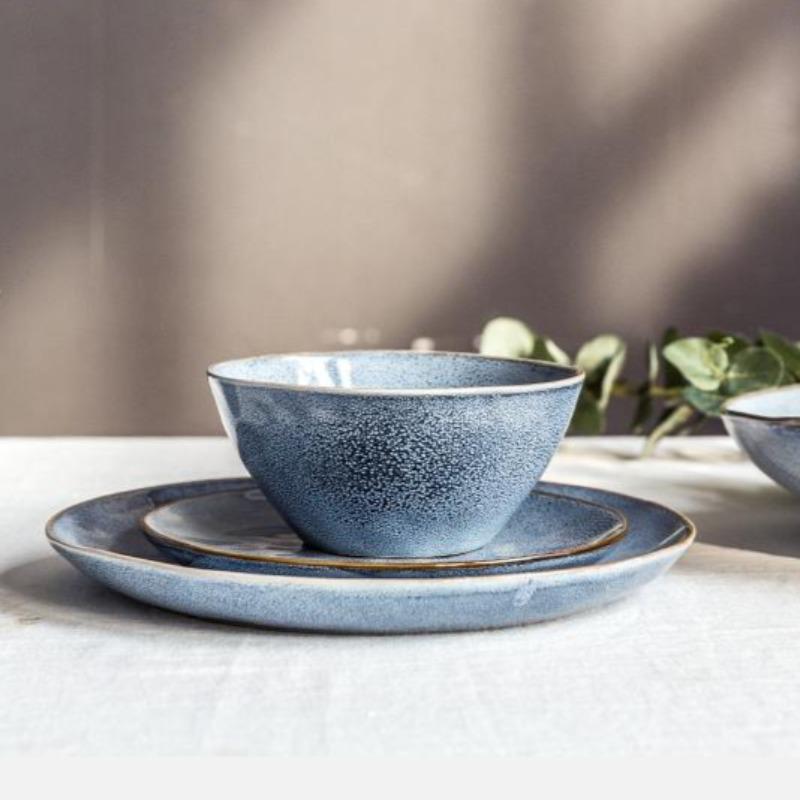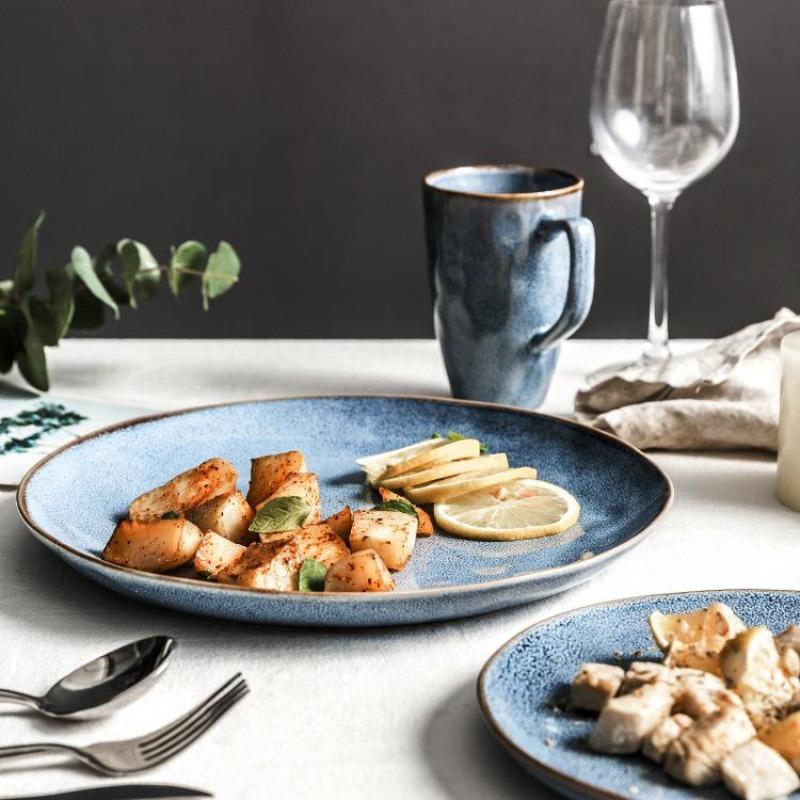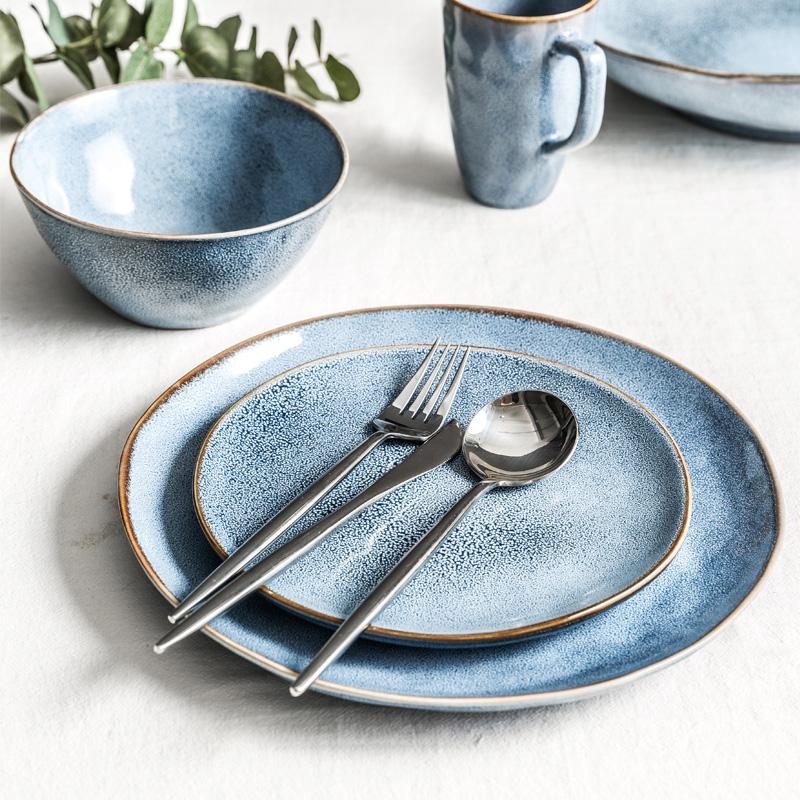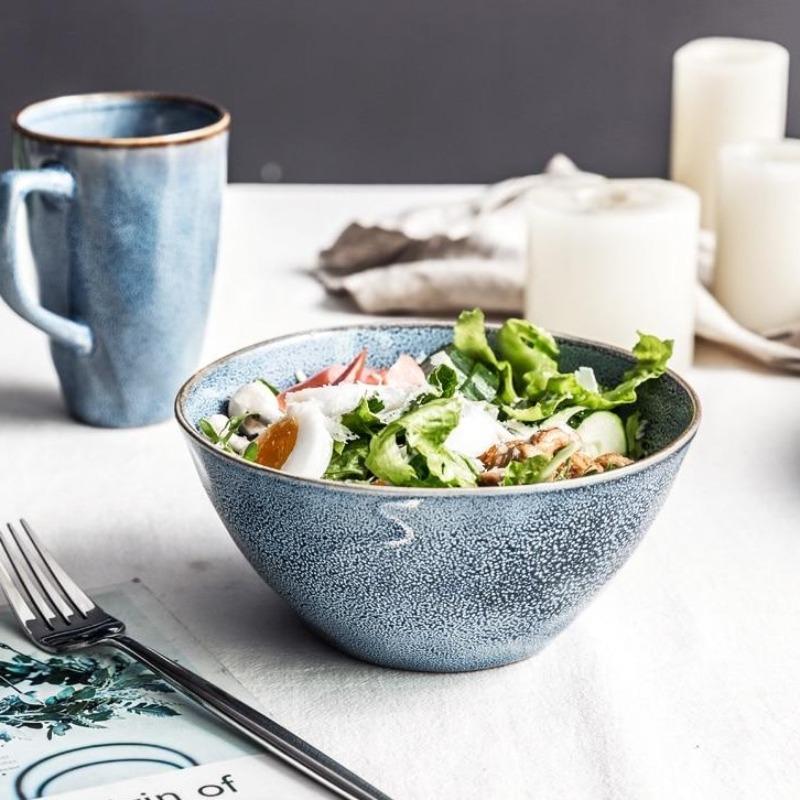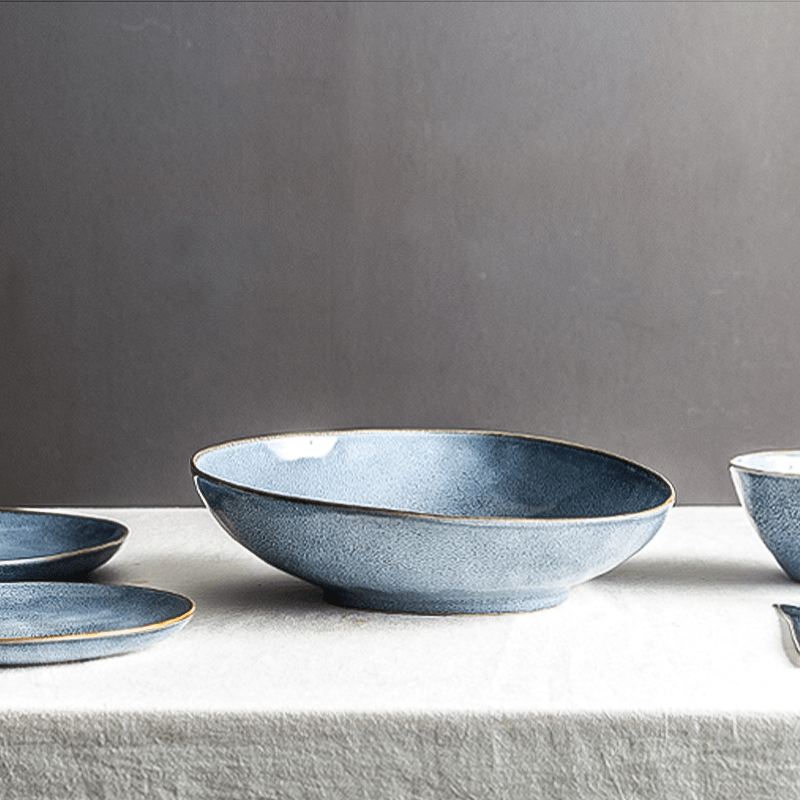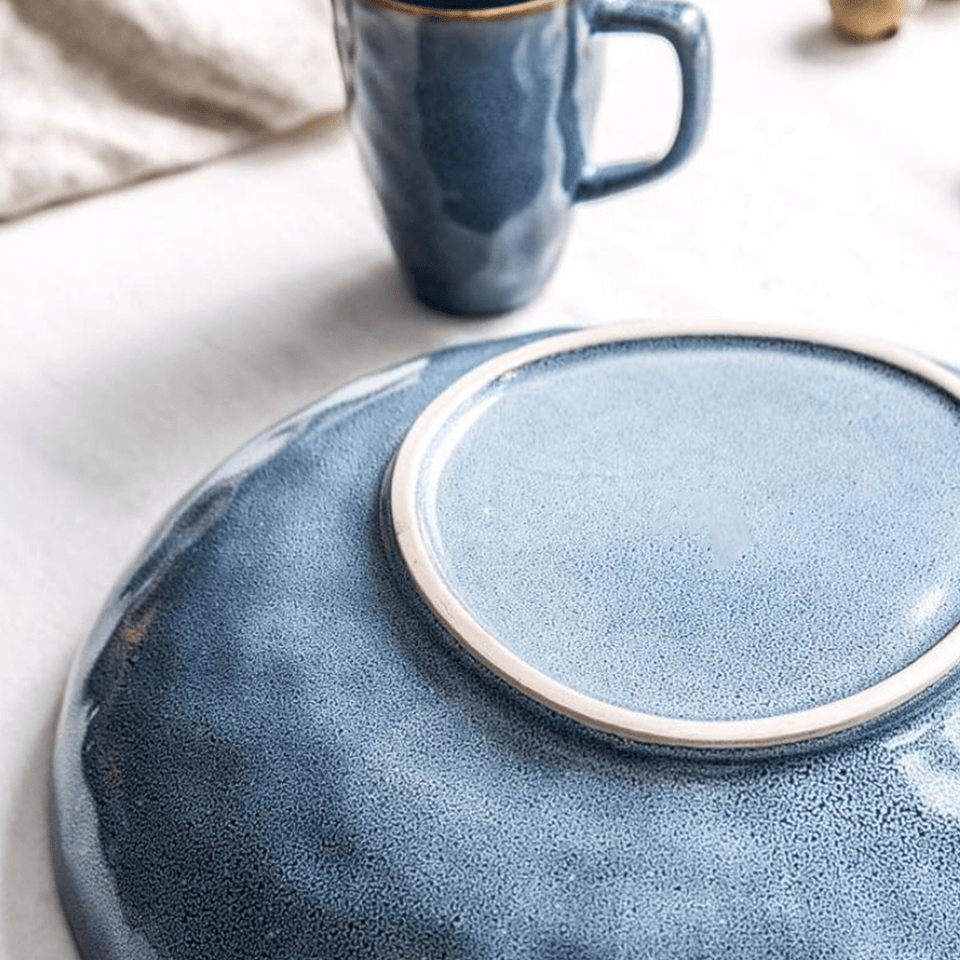 Estuary Plates and Bowls
P0793S
designed in Stockholm, Sweden
Our Estuary Collection shows off its pastel blue speckling to bring a dose of casual elegance to the table. Layer, mix and match our plates with our bowls to create a modern Wabi-Sabi look.
Note: Items in this collection are unique. Each is handcrafted and finished in a glaze that reacts differently during the firing process, creating slight variations in the shape and color of each product. 
Details
Materials
Ceramic: fireclay, kaolin, feldspar, grog
Features
The naturally mined substances and high-temperature firing make these products food safe and non-toxic, as well as microwave, dishwasher, and oven friendly.
Finish
Tin and cobalt glaze
I've had these plates for three or four months and I love them. I ordered one plate to start, because I don't usually like blue and I wanted to see if I'd like blue dishes. I also wanted find out if I liked the Estuary style. I'm officially in love with this gorgeous color. Food looks beautiful on this blue plate, and the Estuary is a great design. I was looking for a smaller size plate, because I don't care for enormous portions. Smaller plates encourage those more moderate portions.
Beautiful, so well made and unique.
The color alone makes these plates amazing...so in love with the blue. I bought the bowls and plates. Very happy with them all. Everything has been thru the dishwasher, and came out just fine. Can't wait to add to my collection!