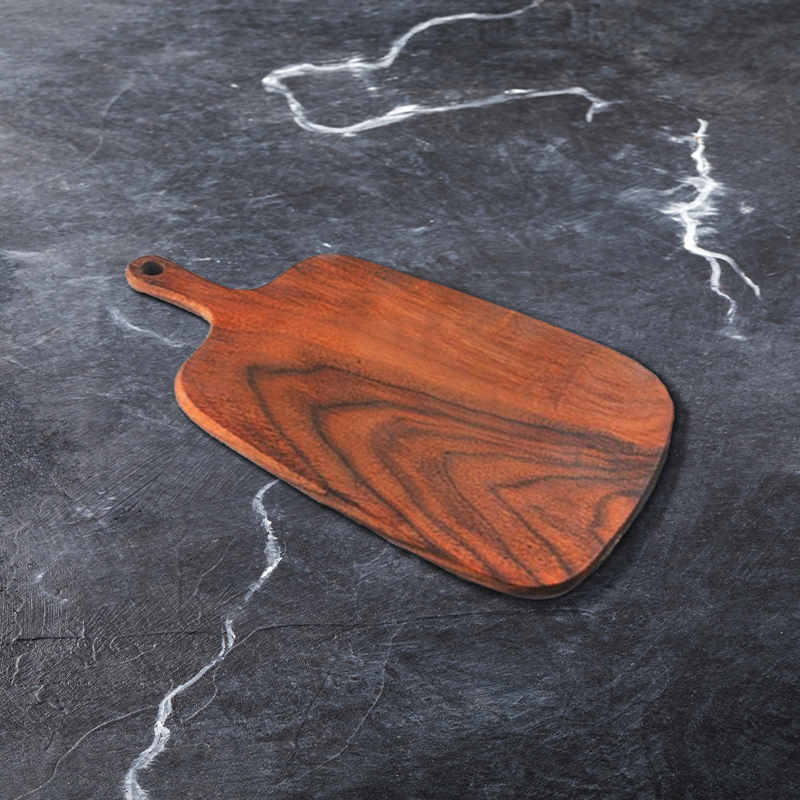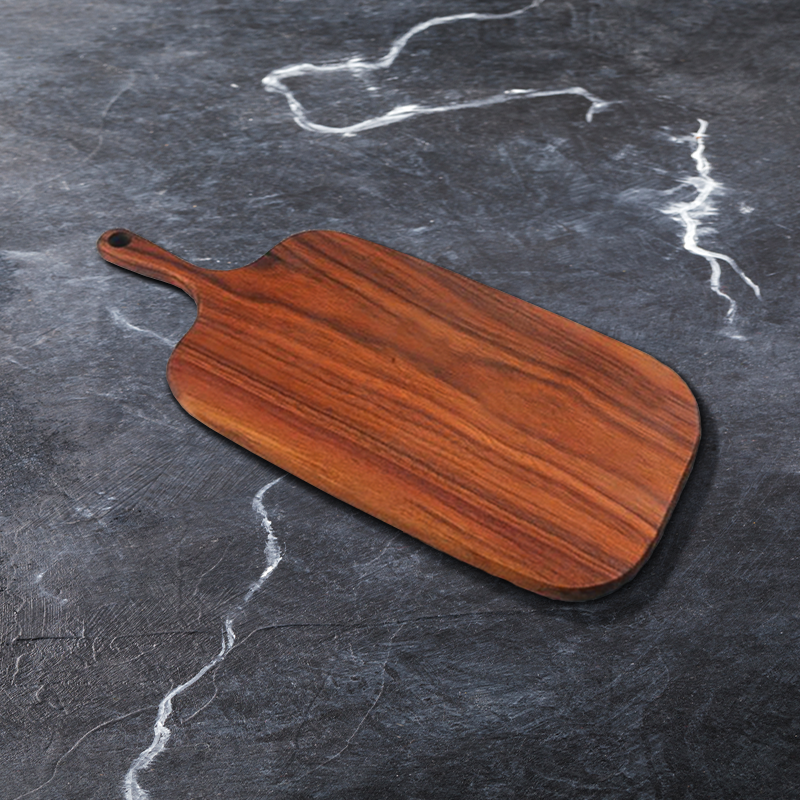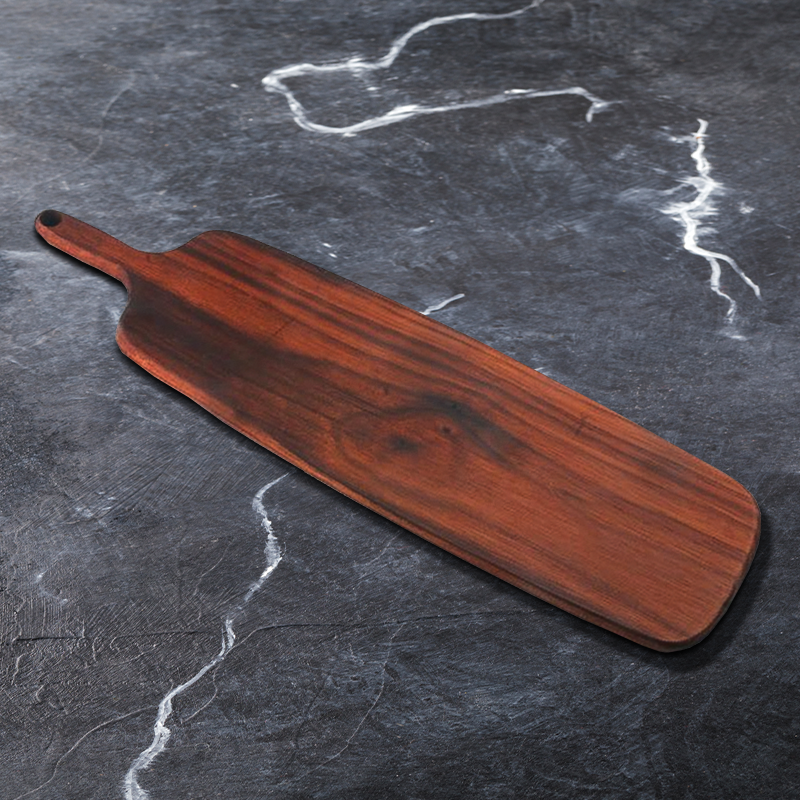 Gratitude Serving Boards
P0979S
designed in Lyon, France
Made from scraps of reclaimed wood sourced from North American Juglans nigra, our Gratitude Cutting Boards are made from materials not far removed from their original condition, resulting in a rich, raw texture and gorgeous graining. All boards have equal parts sapwood and heartwood on each face.
Note: Items in this collection are one-of-a kind. Each is handcrafted and hand-oiled, creating slight variations in the shape and color of each product. 
Details
Materials
Juglans nigra Black Walnut

Finish
Block cream finish & beeswax

Features & Product Care
Reversible. Do not sit board in water or by a heat source. Hand wash.
Dimensions