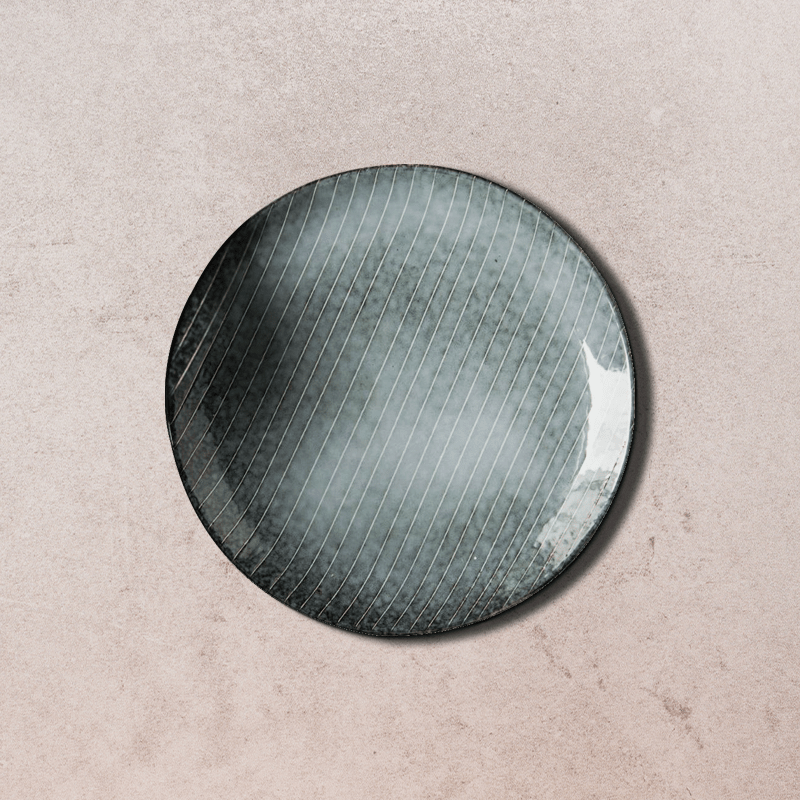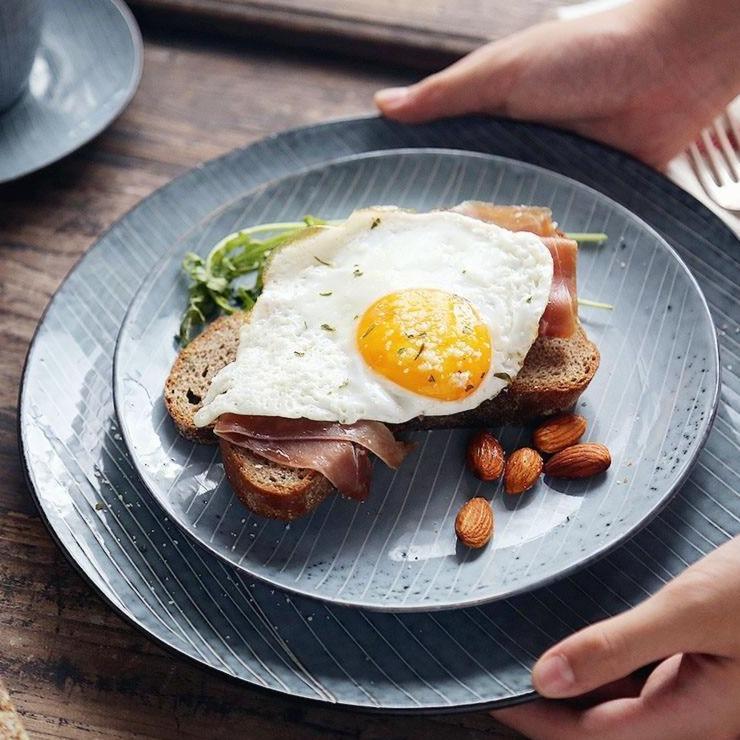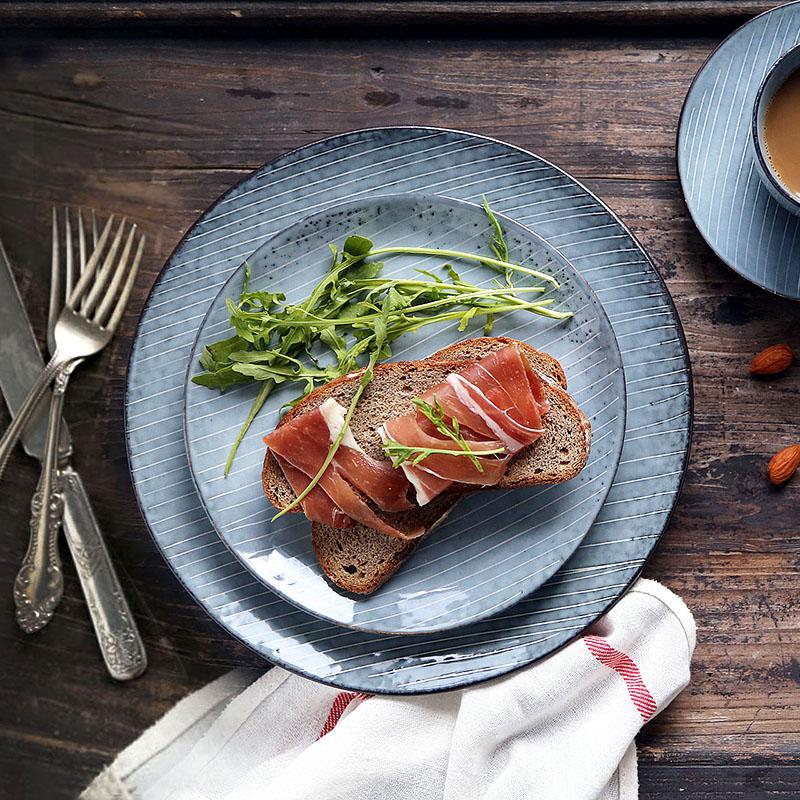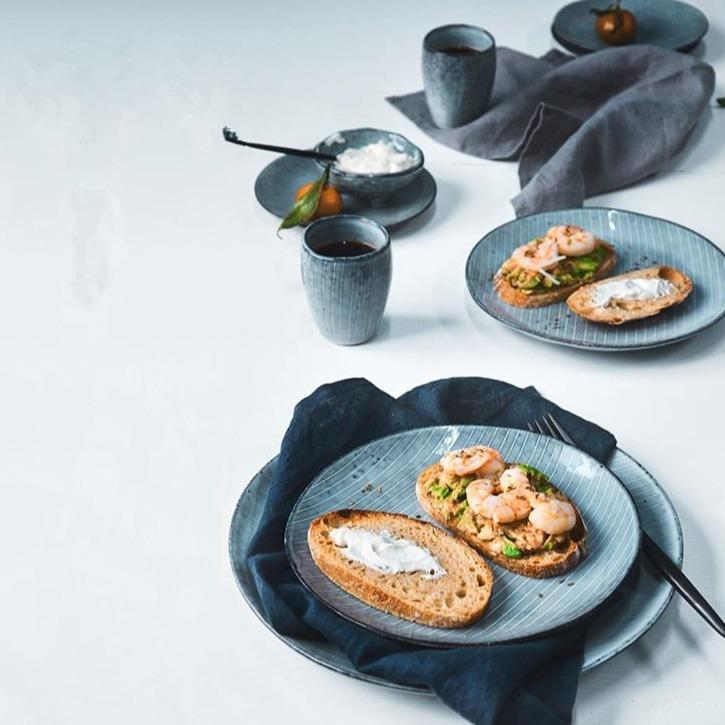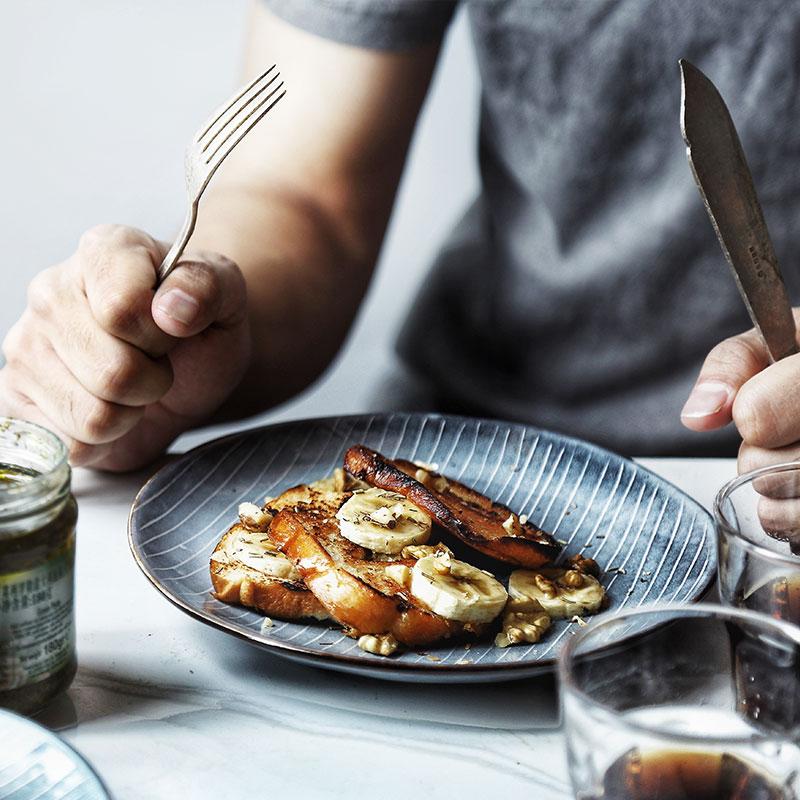 Grove & Grotto Plates
P0886S
designed in Chiba, Japan
Designed by our craftsmen in Bergen, our Grove & Grotto Plate features an organic shape and a variegated, hazy glaze. This plate has a casual look that works well with any meal of the day.
Note: Items in this collection are one-of-a kind. Each is handcrafted and finished in a glaze that reacts differently during the firing process, creating slight variations in the shape and color of each product. 
Details
Materials
Ceramic: fireclay, ball clay, feldspar, quartz
Finish
White tin and cobalt glaze
Features
The naturally mined substances and high-temperature firing make these products food safe and non-toxic, as well as microwave, dishwasher, and oven friendly.
I cook a lot of rice and noodle dishes. The simple, lined nature of this plate goes well with these dishes. I also like using them for salads.
We received these a few months ago as a wedding present and love them. Each piece is unique and I love that. My husband loves that they hold up well in the dishwasher and the dinner playlets are very large. Would definitely recommend! We have since purchased the rest of the Grove and Grotto Collection
I love the Grove and Grotto Collection! The size of both the regular plates and the bowls is perfect. The bowls feel thin and delicate but are really substantial. I have been using these dishes for some months and nothing has broken or cracked. The best part is the pattern - the stripes are interesting yet easy enough on the eye so you don't get tired of them.
I shopped around for a style that was unique yet not so strange that I'd get sick of it. The Grove and Grotto series is perfect. It is very solid and dishwasher friendly.
A little on the heavy side but very nice. Bought a couple and they differ slightly in their own unique way
This set is on my wedding registry and I absolutely LOVE them! I have received so many complements on how unique but classy they are!