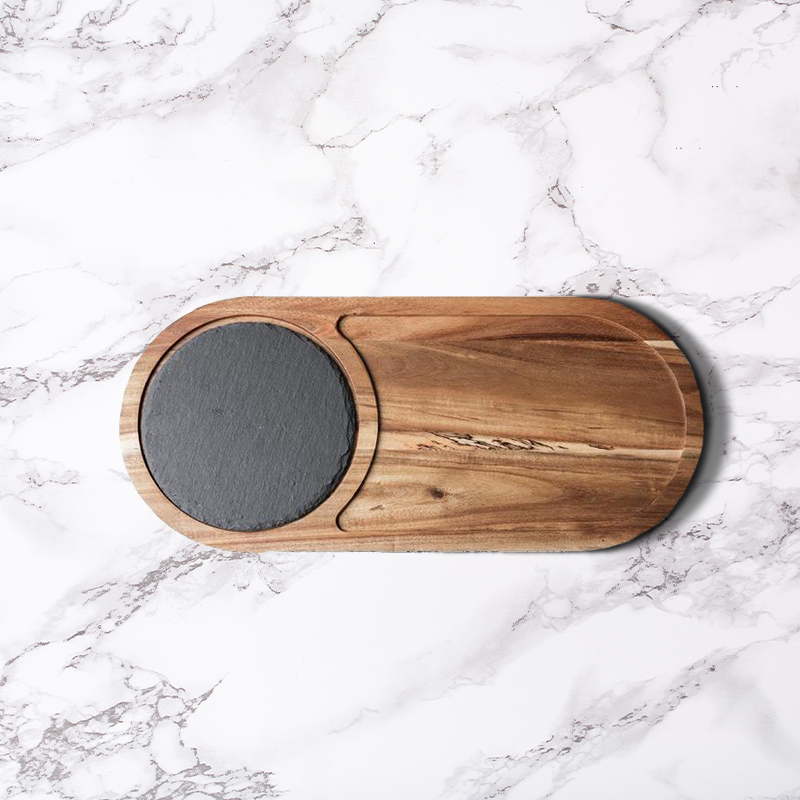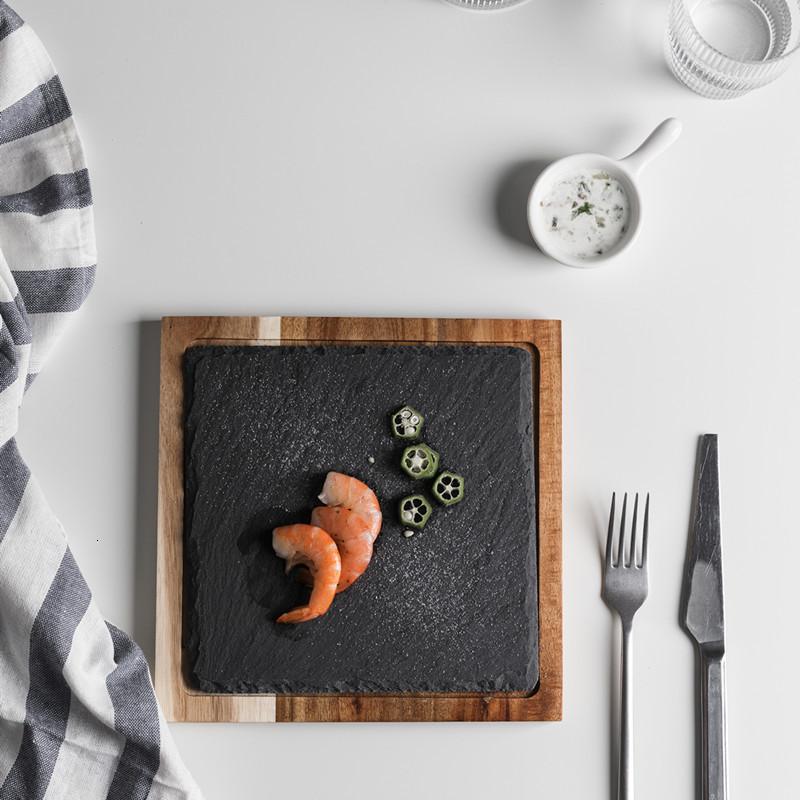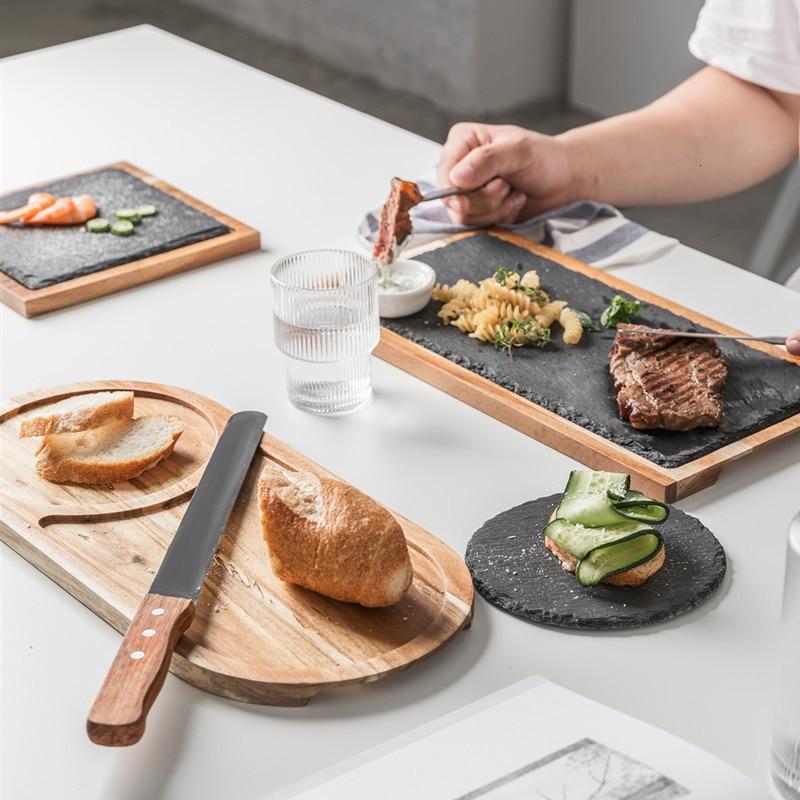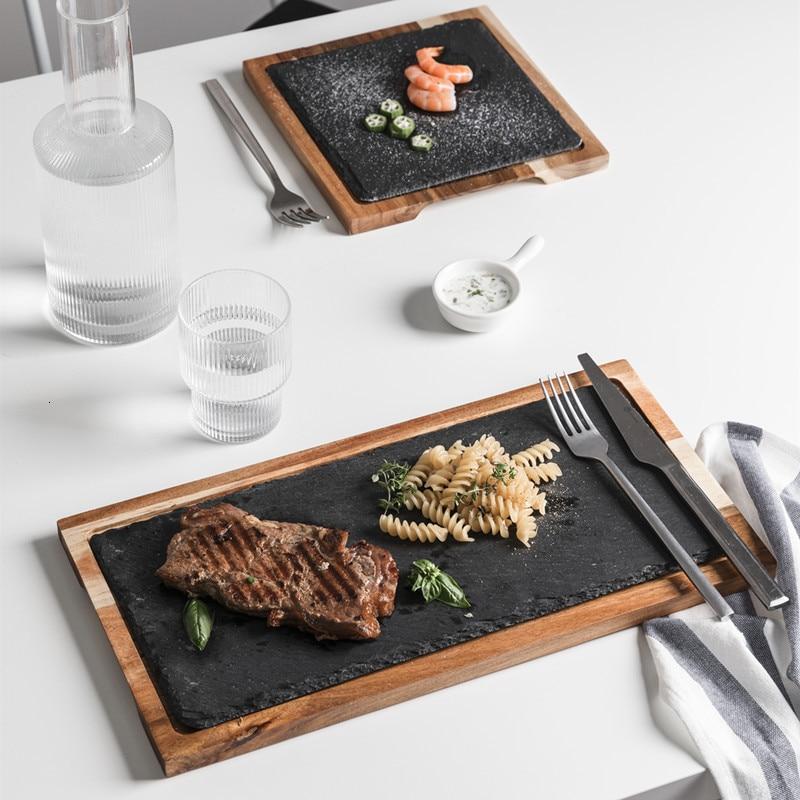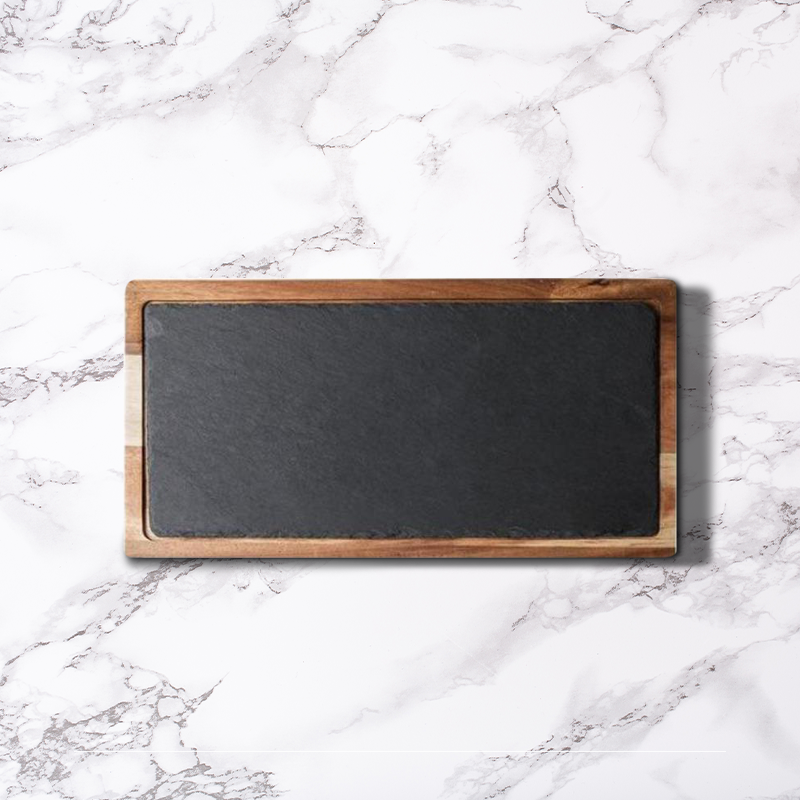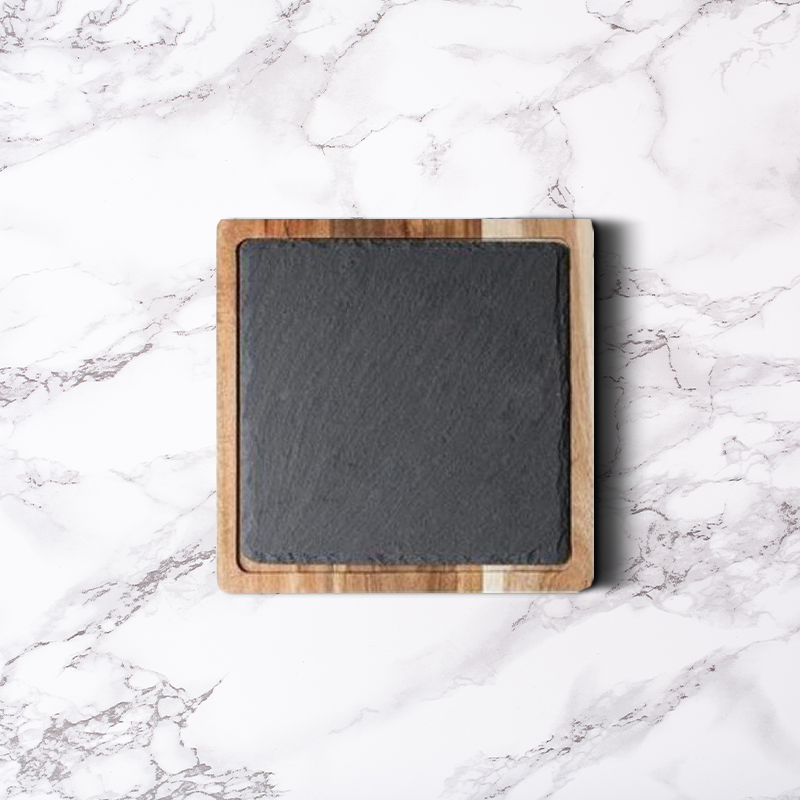 Hors D'oeuvre Boards
P0506S
designed in Melbourne, Australia
Our unique Hors D'ouerve Plates boast a beautiful contrast between rock and wood, providing an earthy foundation for cheeses, charcuterie and appetizers. Our ellipse-shaped plates provide designated areas for cheese and crackers, whereas the rectangular and square shapes allow for more flexibility in organizing.  
Details
Materials:
Slate

Care:
Do not dish wash. 
Do not use as cutting board.
Dimensions


Bought this less than a month ago and since then I've had a few wine/cocktail nights at my place and every time I get compliments with how nice this piece is and how amazing the quality is! Must have! You won't be disappointed!
Great Features. Will be fun to use for cocktail parties. I bought this for my daughter for one of her bridal showers and liked it so much that I then ordered another for myself!
Got this for my wife for her birthday and she absolutely loved it. She'd been wanting a nice serving board for cheese and meats, and this was perfect.
I really loved this serving piece since it's a much more elegant way to serve cheese and small bits than just putting them on plates. I DO NOT recommend cutting the cheese on the slate. The slate is only for serving. Before serving I put the slate in the fridge for an hour or two and it will keep the cheese cool for a while after serving. The slate does chip easily but that's just the nature of the material.
Good entertaining serving piece for small group of people 2-4, if serving cheese, meat with condiments. Would like if a larger option was offered.
This cheese board is perfect for just a couple people; not really for serving at a large party. The bowls that come with it are perfect for accompaniments. The combination of wood and slate makes it easy to buy additional serving pieces to complement this board as you can buy something wood or slate and it will go together.