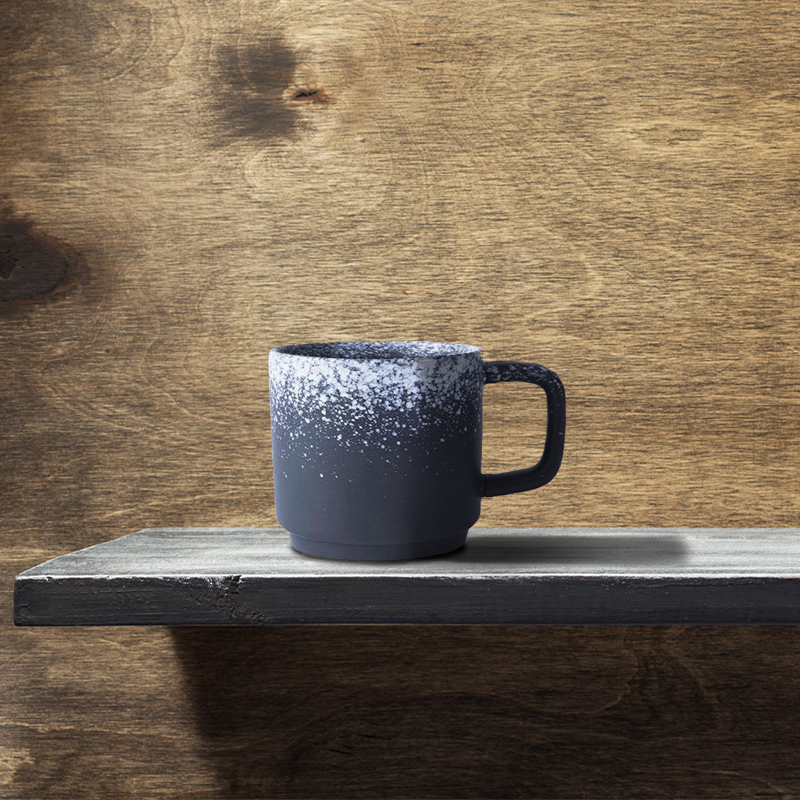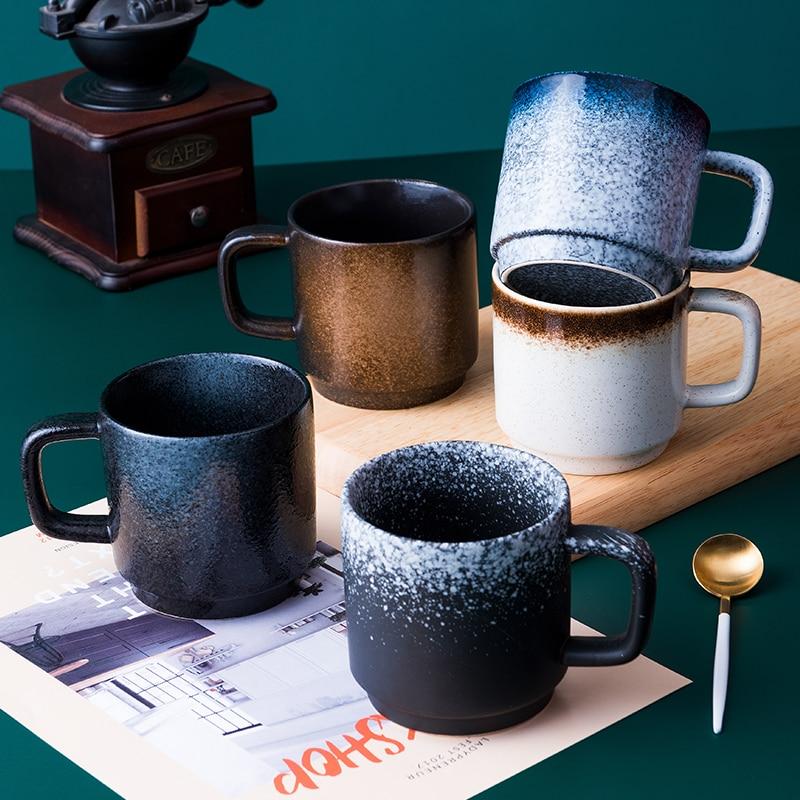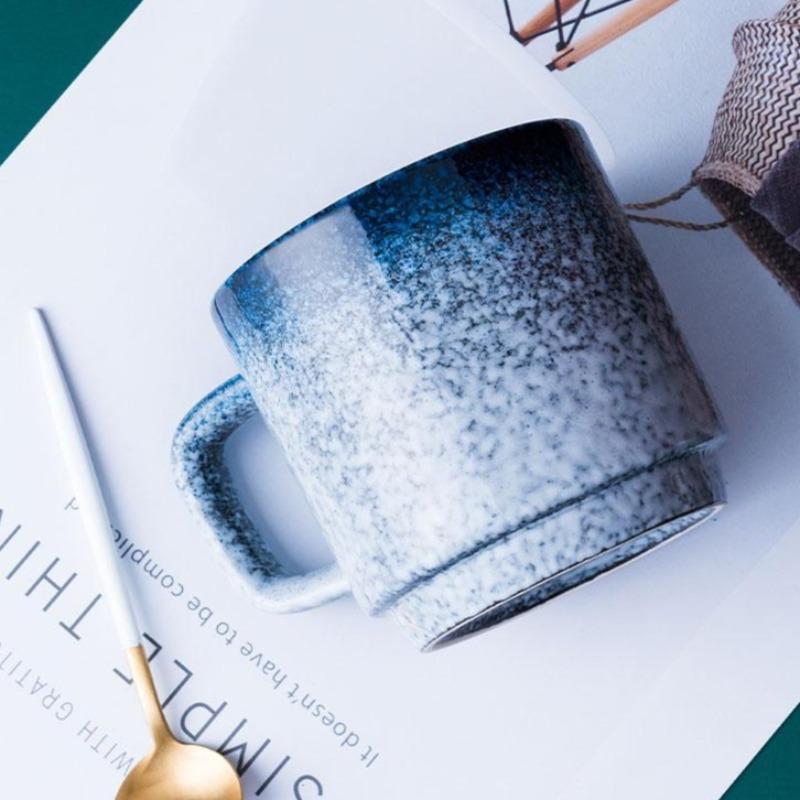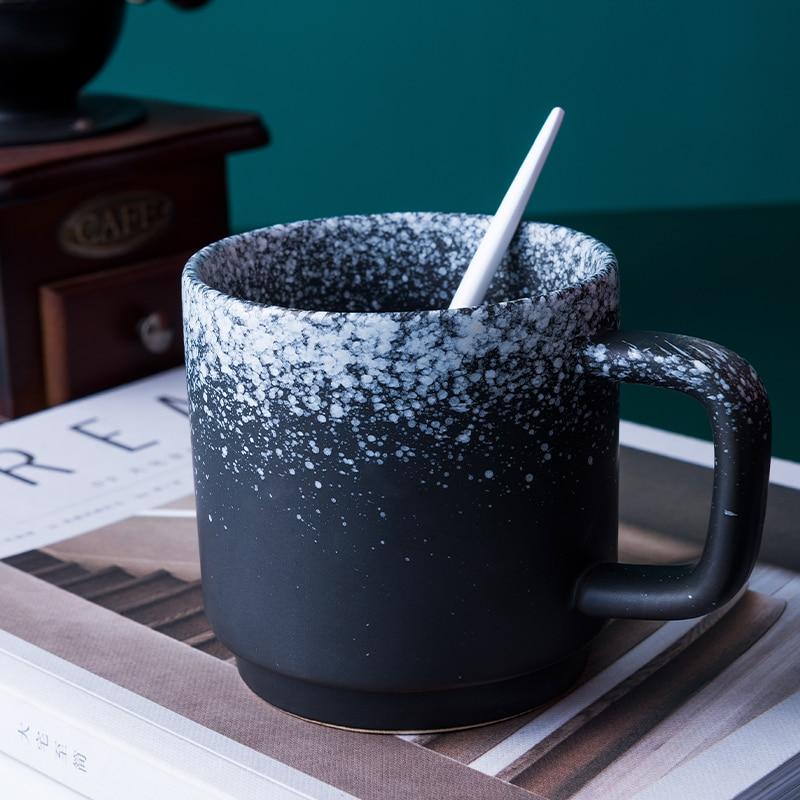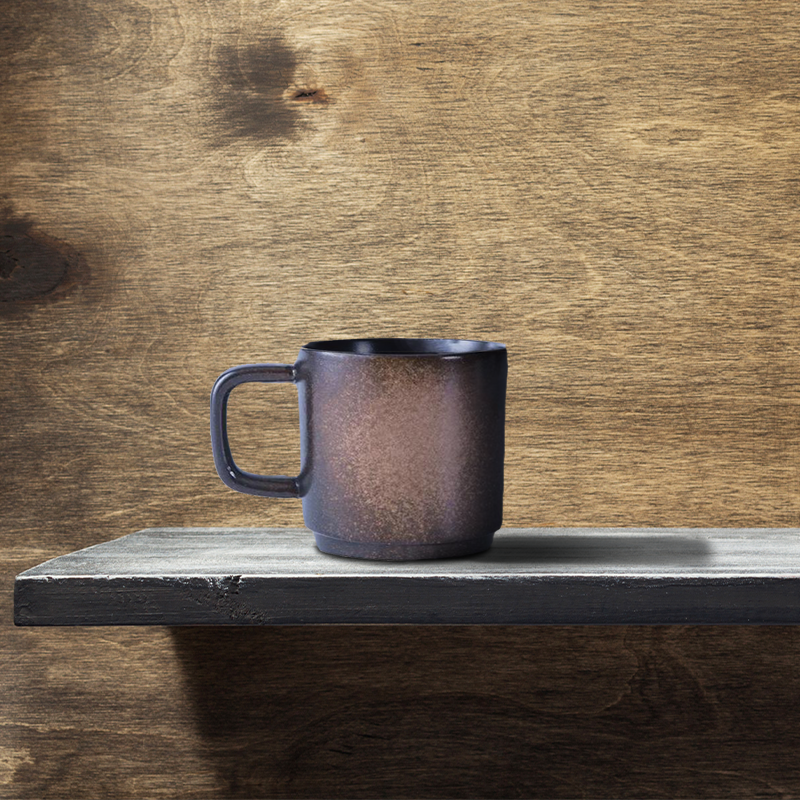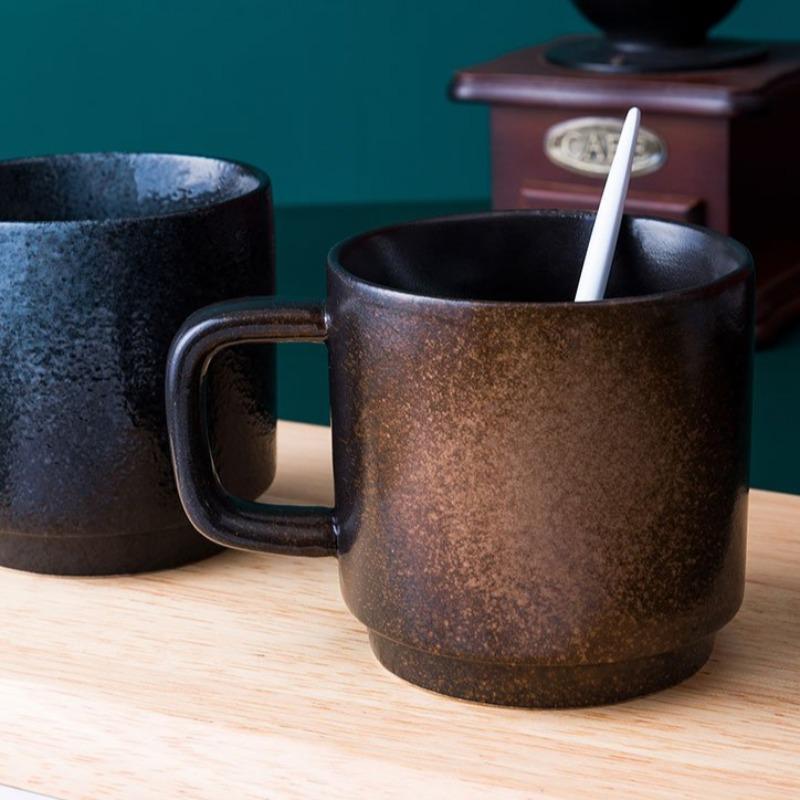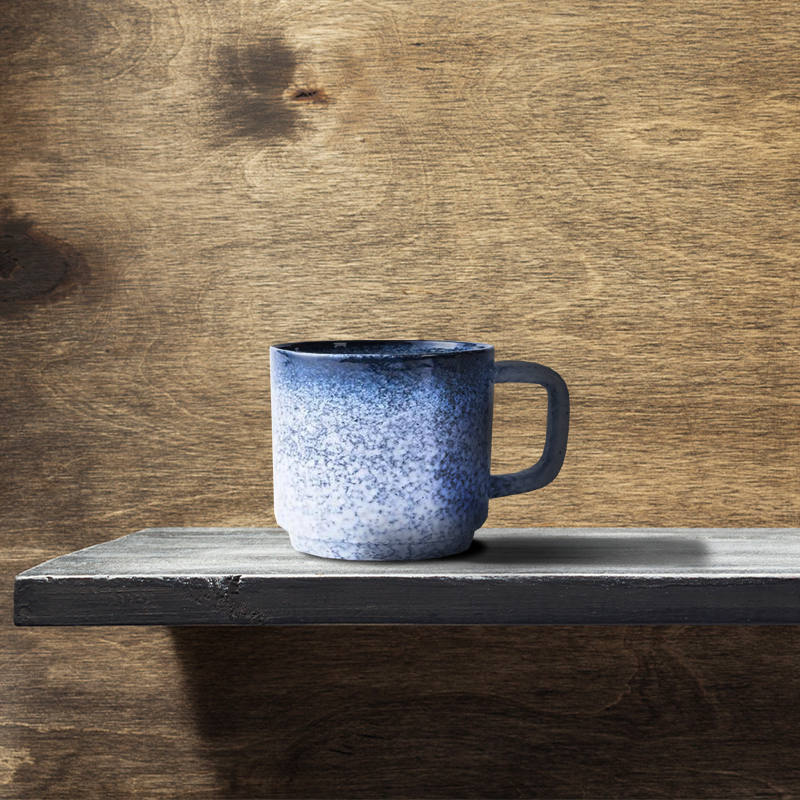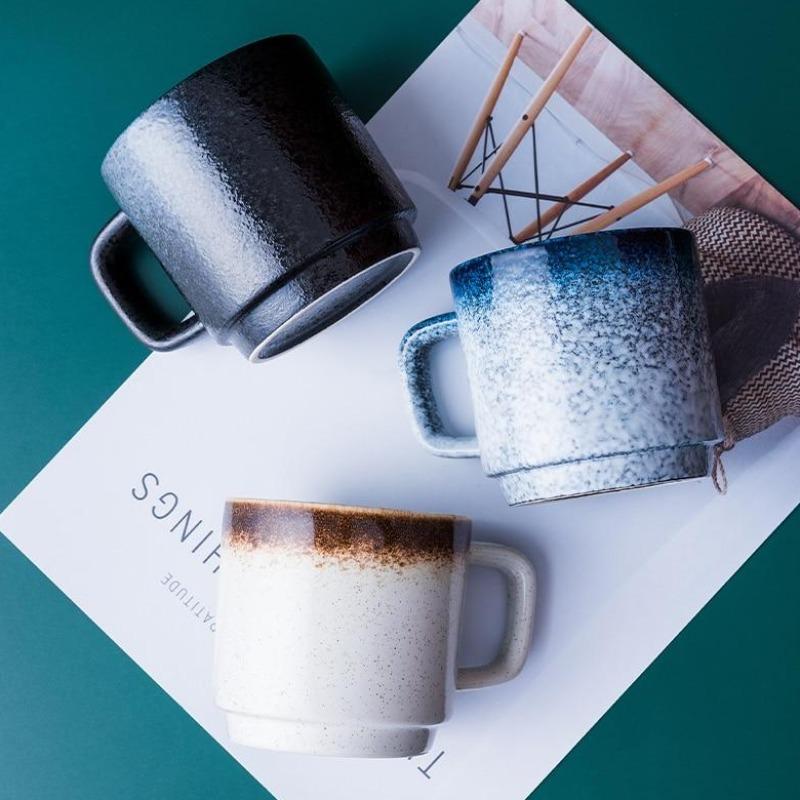 Meteorite Mugs
P0613S
designed in Yokohama, Japan
Unique speckles in our reactive glazes give way to dramatic textures suggestive of the various rocks formed by the Earth. Our Meteorite Mugs come in different colors, to reflect the different times of the day.
Note: Items in this collection are one-of-a kind. Each is handcrafted and finished in a glaze that reacts differently during the firing process, creating slight variations in the shape and color of each product. 
Details
Materials
Stoneware: Fireclay, ball clay, gerstley, talc, rutile

Finish
Matte and water-reactive glazes
These items are dishwasher and microwave safe. 
Dimensions
Beautiful and great quality. It combines with my Scandinavian style decor perfectly.
Love these because they don't seem so cookie cutter and factory made like most of the products from mainstream stores like West Elm and C&B. I love knowing that their is craftsperson behind every product.
Getting serious Wabi-Sabi vibes here! 😍😍😍
Great size and the color works well in my kitchen
A great addition to my Wabi-Sabi collection. The reactive glaze is great as it creates varying patterns. Bought 3 Daytime mugs and 3 Dusks.
I really like this product. The color and quality is good. Nice for a casual indoor or outdoor setting.
Omg sooo cute. Goes with my Nordic / Japanese themed tableware soooo well.
I bought these about a month ago and they are beautiful and great quality. Hard to break, don't hold stains or get scratched.
Came a week late. Missed my friend's birthday and had to go empty handed.
I chose these mugs bc the colors were different from any cups I've seen and the beautiful gradations in shade.