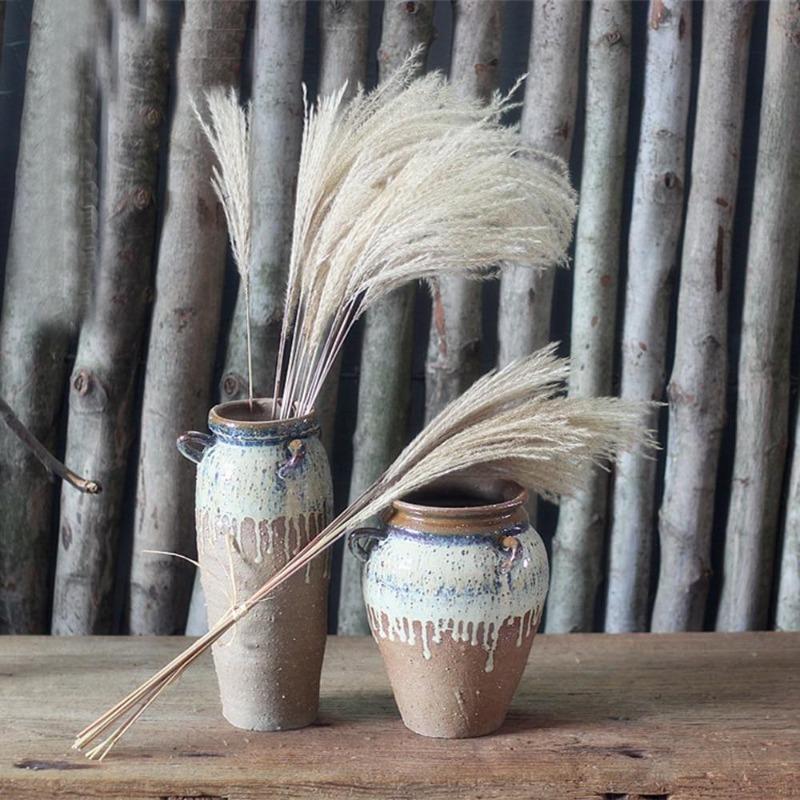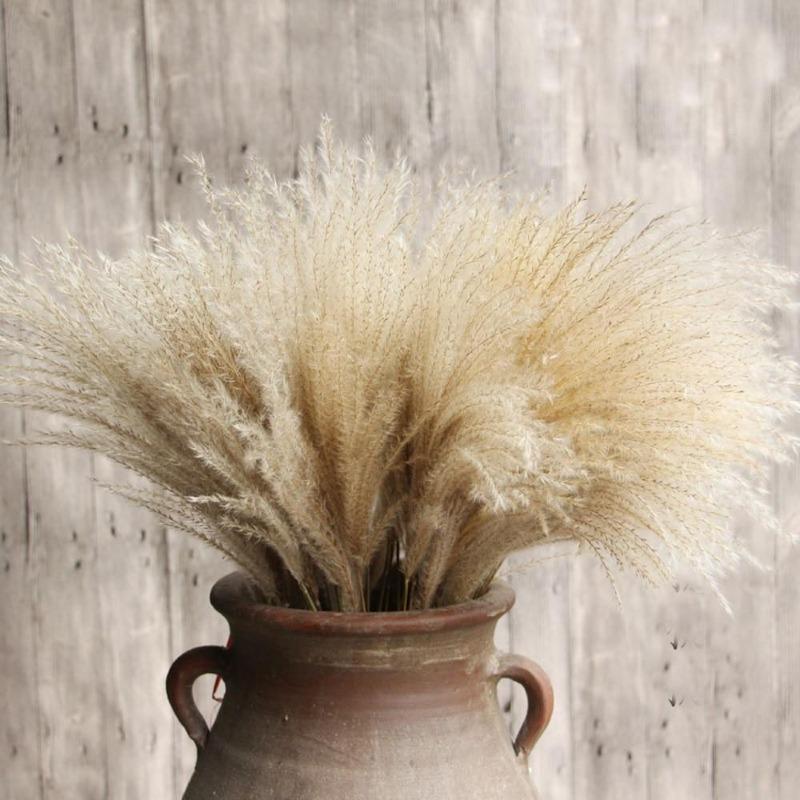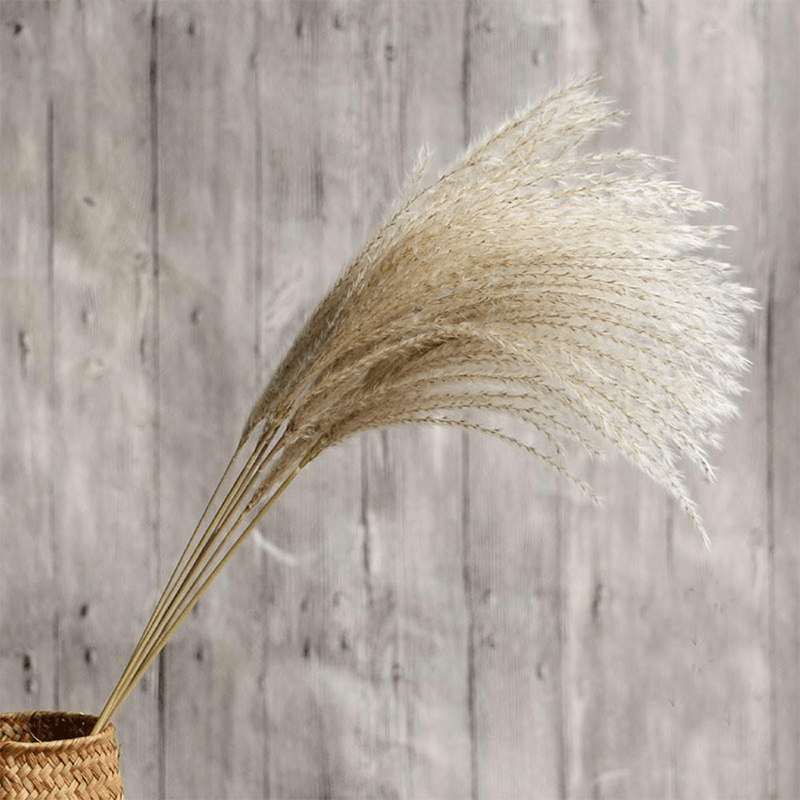 Pampas Grass
P0661S
designed in Yogyakarta, Indonesia
Our naturally grown and dried Pampas Grass looks great displayed on its own or worked into a bouquet for added height and texture. Our pampas grass also adds a rustic touch to your decor and comes fully dried, meaning zero maintenance and full enjoyment. 
Note: As these are real, dry-preserved flowers, pieces breaking off during the shipping process is an unavoidable reality. We hope you can accept and appreciate the Wabi-Sabi nature of this the situation.  
Details
Features:
No chemicals were used during the preparation of this grass. All grass is naturally grown and naturally sourced. 
Care:
Dust clean. For indoor use only; suggested for air conditioned environment only.
Love how this looks in my place! I purchased the vase and the grass exactly how it looked on the catalogue and I am so beyond pleased with it. The grass can easily be manipulated to go in whatever direction you turn/bend the leaf to. I make the leaves go in different direction to give it a fuller look. They're so soft too. I purchased 2 grass bundles, I think I want to purchase one more to make it look even fuller. Beyond happy with this purchase and you will be as well!
The size and shape are perfect for what I was looking for. The color is very yellow/cream as shown in the picture
This was perfect for what I wanted it for! I am so happy with my purchase. They are tall and the color is slightly off white.