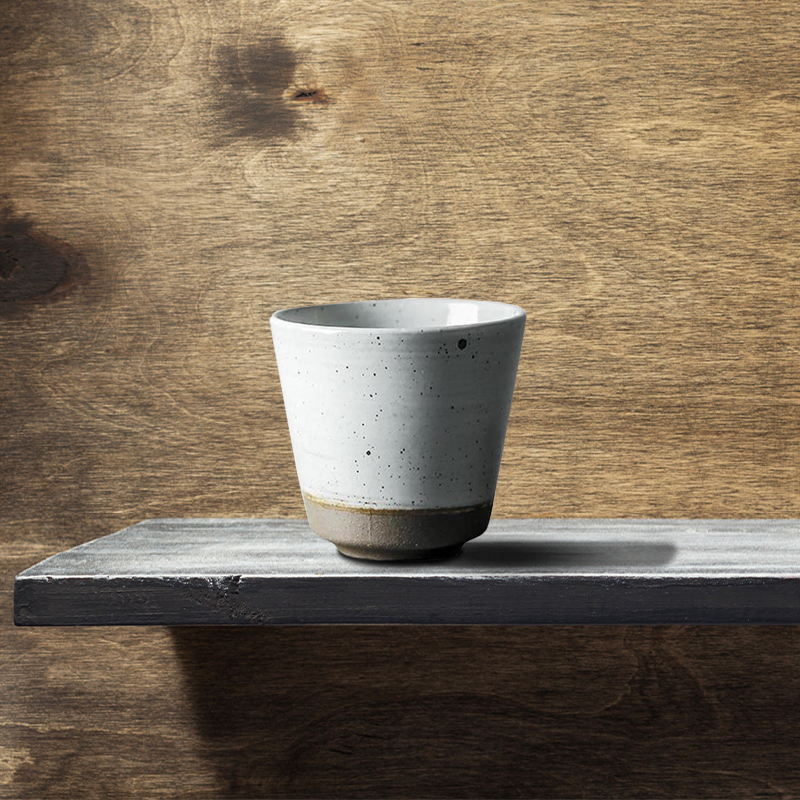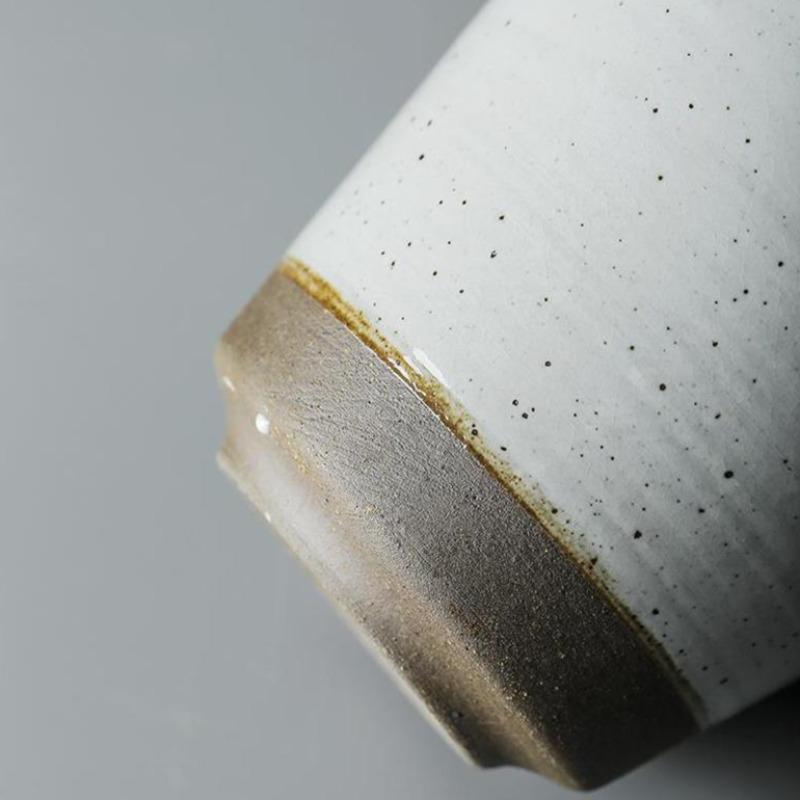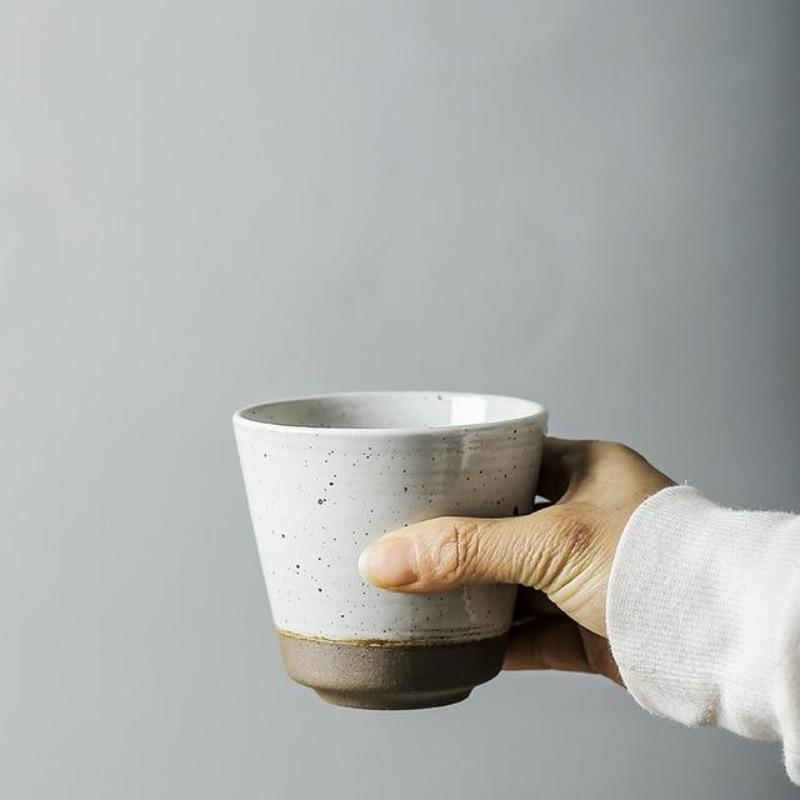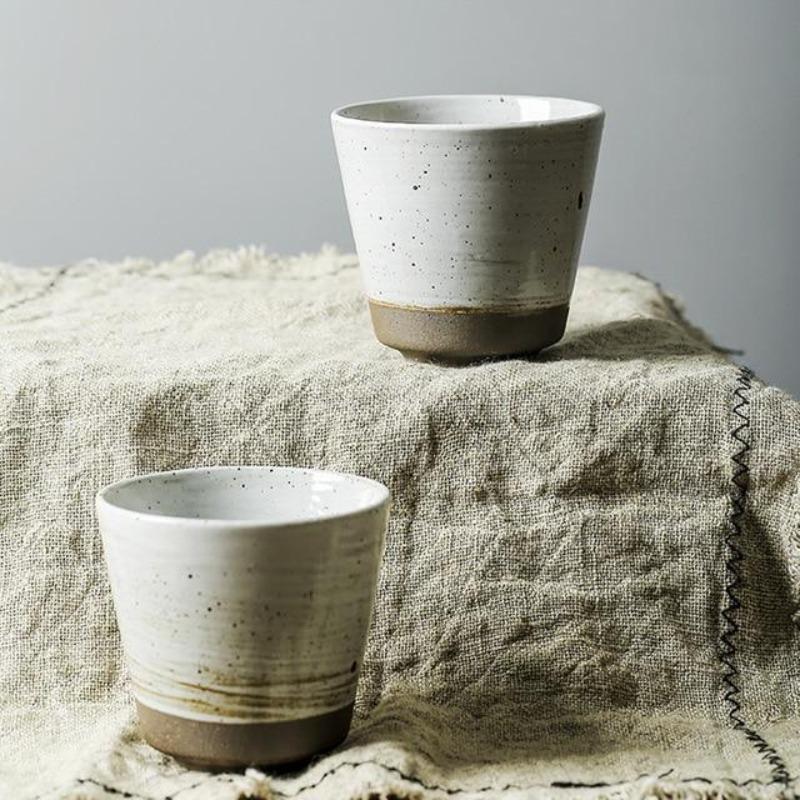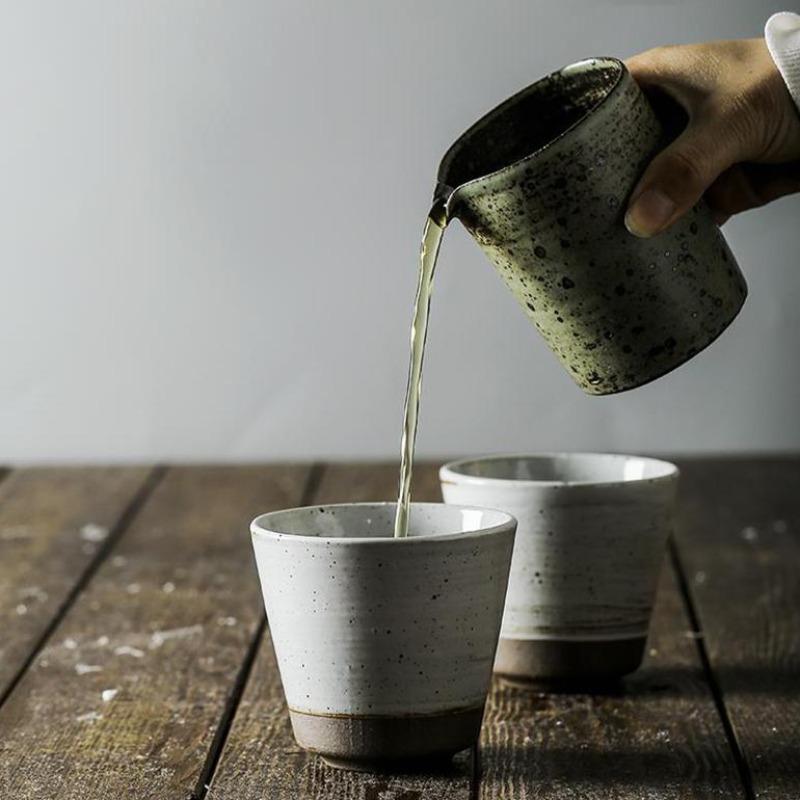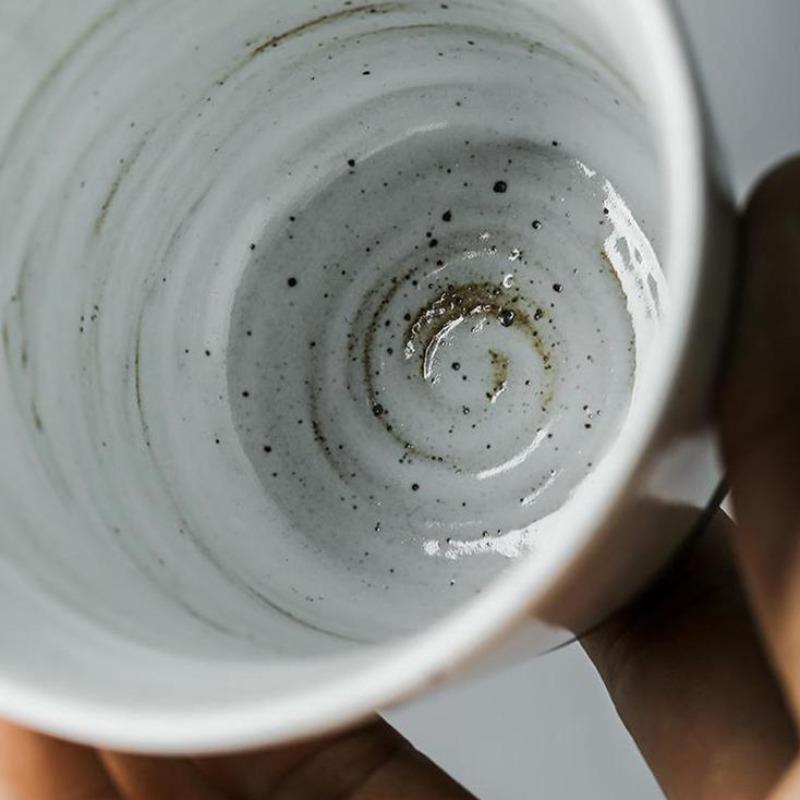 Neolithic Layer Cup
P0617S
designed in Busan, Republic of Korea
Light speckling peeks through the tin glaze on our Neolithic Layer Cups. The bottom quarter of each cup is left unglazed for a more earthy feel, creating pieces you'll want to use morning, noon and night.
Note: Items in this collection are one-of-a kind. Each is handcrafted and finished in a glaze that reacts differently during the firing process, creating slight variations in the shape and color of each product. 
Details
Materials
Ceramic: fireclay, kaolin, feldspar, grog
Features
The naturally mined substances and high-temperature firing make these products food safe and non-toxic, as well as microwave, dishwasher, and oven friendly.
Finish
Spackled tin glaze
Dimensions
3"H x 3.7"D
8 fl oz
I love the white glaze. It's exactly the right size and feel for a cup of coffee in the morning or tea at night.
This is my go to cup for tea. I use it almost every morning because it insulates the heat pretty well. I love cradling it in my hands and feeling the warmth of the tea seep out.
I bought these during quarantine...couldn't get out to enjoy my morning cup to go. These mugs make your morning cup a sweet treat!