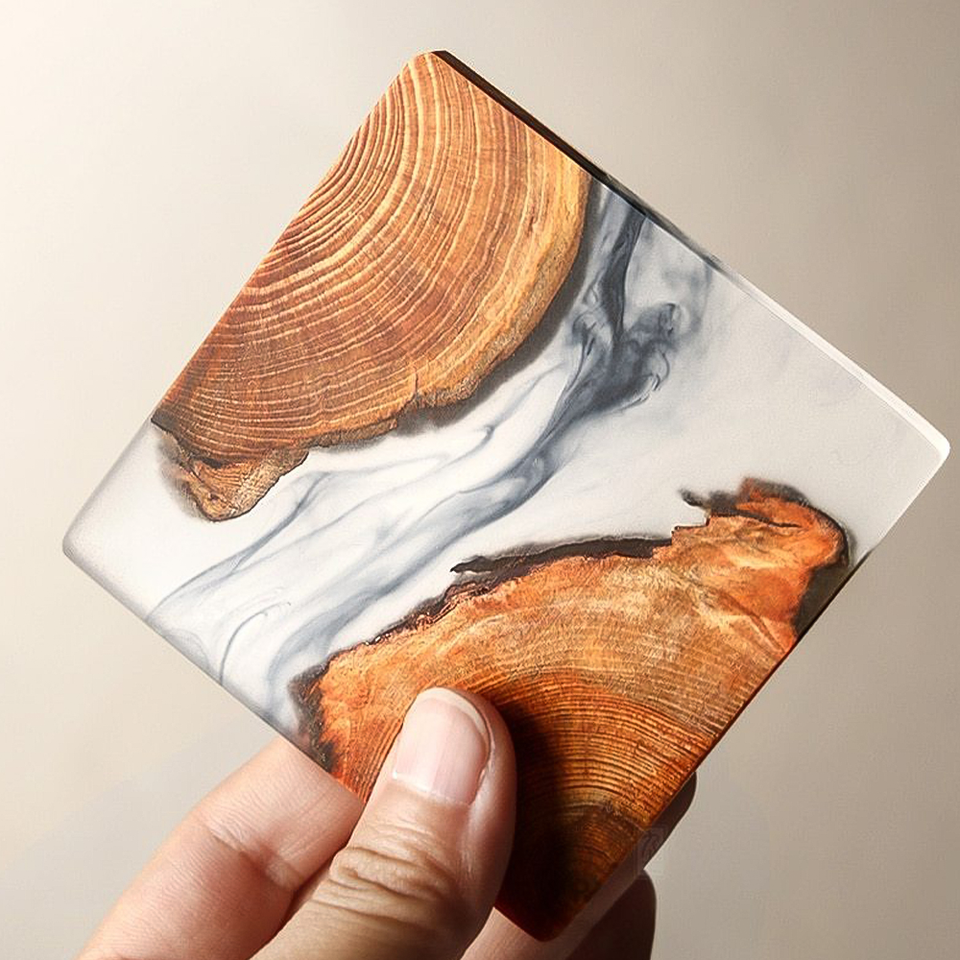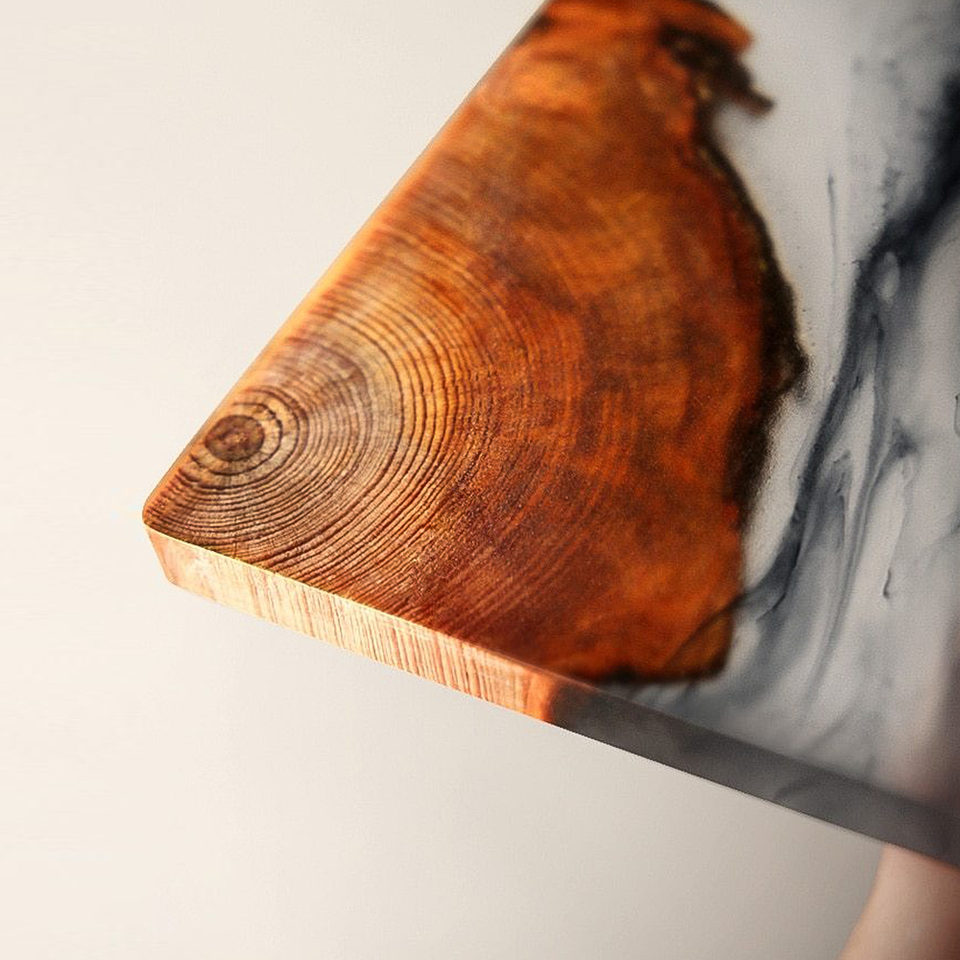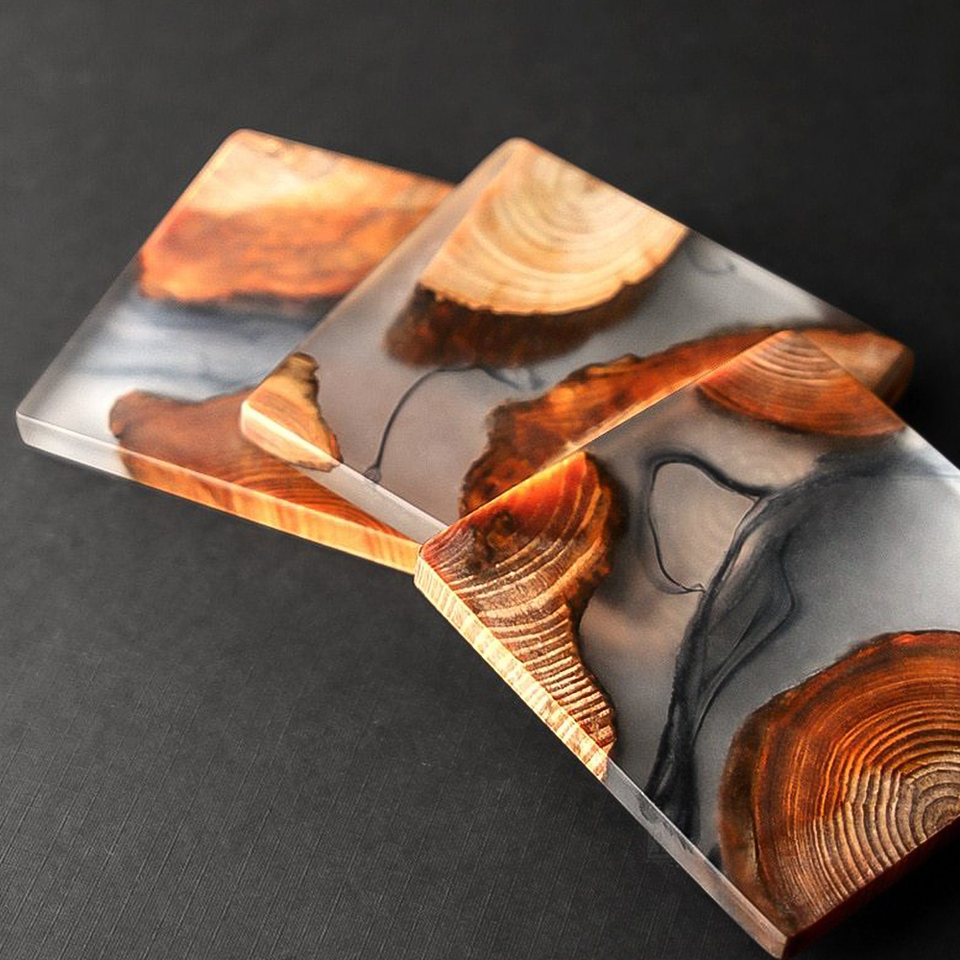 Preserved Resin Coasters
P1011S
designed in Chiba, Japan
Our Preserved Resin Coasters bring into the home Nature's soul in a marriage between contemporary and rustic aesthetic. Each piece is specially handmade with unique pieces of sacred pine, embedded in premium virgin resin to keep the moisture out. Note that there may be differences in size and shape of the pine embedded within each coaster.  
Details & Dimensions
Composition
Pine & Resin

Dimensions
3.15 x 3.15 x 0.28 inches
I ordered these coasters to put on a huge cherry wood homemade coffee table because of the real tree look of them. They are so awesome, when they arrived I was so impressed. Then my husband saw them and said wow these are really cool. I give them 5 *'s and more!
I love the woody, rustic vibes I get from these and also the fact that I don't have to worry about getting a splinter
I don't often review items, but these are just too cool not to share how great they are! They match a table I bought on Wayfair perfectly. I recommend also buying some sticky felt circles to attach to the bottom. That helps to elevate them from the table surface and allow them to slide. They're small, but fit standard cups perfectly. They smell great and are so beautifully unique!
Very beautiful design. Love the smell of the wood. Was expecting a glossy look but I feel like the matte look is really nice as well. Loved the price especially since it looks like it was handmade. Going to buy another set of 6 :))
LOVE these! They're so pretty and smell devine! Durable as well, they do their job!
The most perfect Christmas gifts for my mom. She loved it
Beautiful, but one of the coaster arrived broken. The other 5 are beautiful. Customer service was great. Replacement came right away.