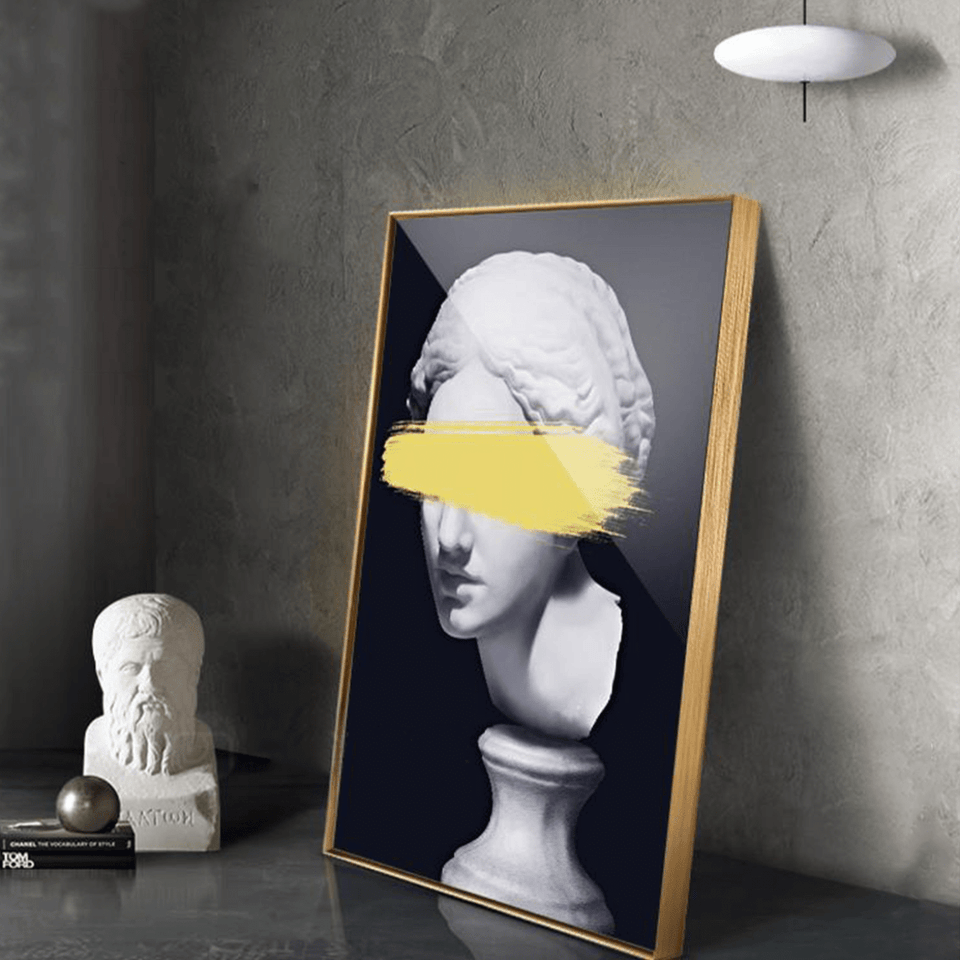 Anti-Hellenistic II (Large Print)
P0912S
designed in Lyon, France
The influence of ancient Greek aesthetic, characterized by geometry, perfection, and ornate details, is still felt in the linguistic, intellectual, and artistic foundations of Western civilization today. The Anti-Hellenistic Series illustrate a break from this tradition of perfection and an appreciation for the flawed things in life. 
No frame included. Print.
Friends, this is an incredibly cool print! It is of high quality and you can see all the details of the painting ❤ It came with a special package (tube), nothing is crumpled, a gorgeous poster, I am delighted!