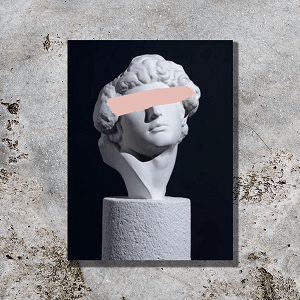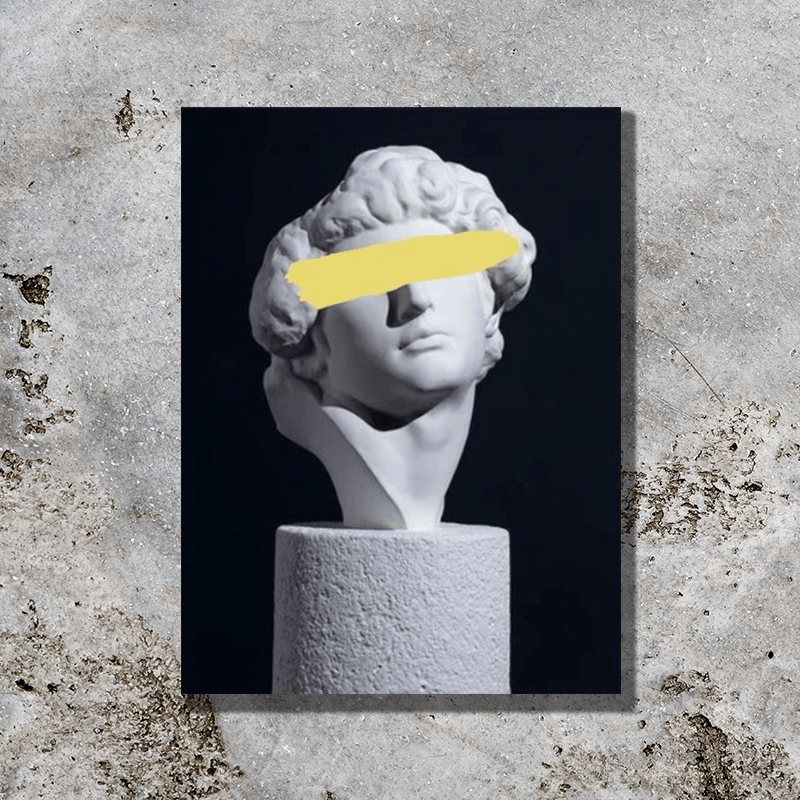 Anti-Hellenistic I (Large Print)
P0526S
designed in Lyon, France
The influence of ancient Greek aesthetic, characterized by geometry, perfection, and ornate details, is still felt in the linguistic, intellectual, and artistic foundations of Western civilization today. The Anti-Hellenistic Series illustrate a break from this tradition of perfection and an appreciation for the flawed things in life. 
No frame included. Print.
I love the way this Anti-Hellenistic print looks in my living room. Visitors comment on it all the time.
Not only a fabulous work of art, but a beautiful presentation in a fine and sturdy mailing package. It came timely as well. I am thrilled with this special work of art! Blessings, Birna
Print is awesome, now i'll have to find a frame that looks great with it
Great quality and fast shipping
I bought this as a gift, but I gotta say once I received it, I almost bought one for myself. The print quality was great and the colors were superb.
I love the contrast between elegance and humor in this piece. I loved it so much that I bought another one for my vacation home
good quality prints, good packaging, arrived fairly quickly