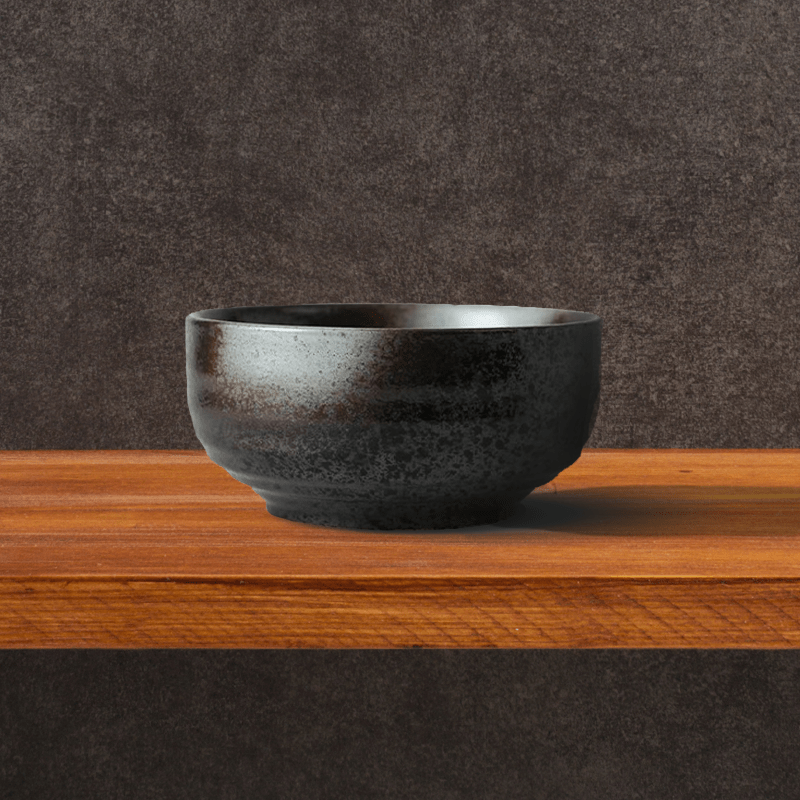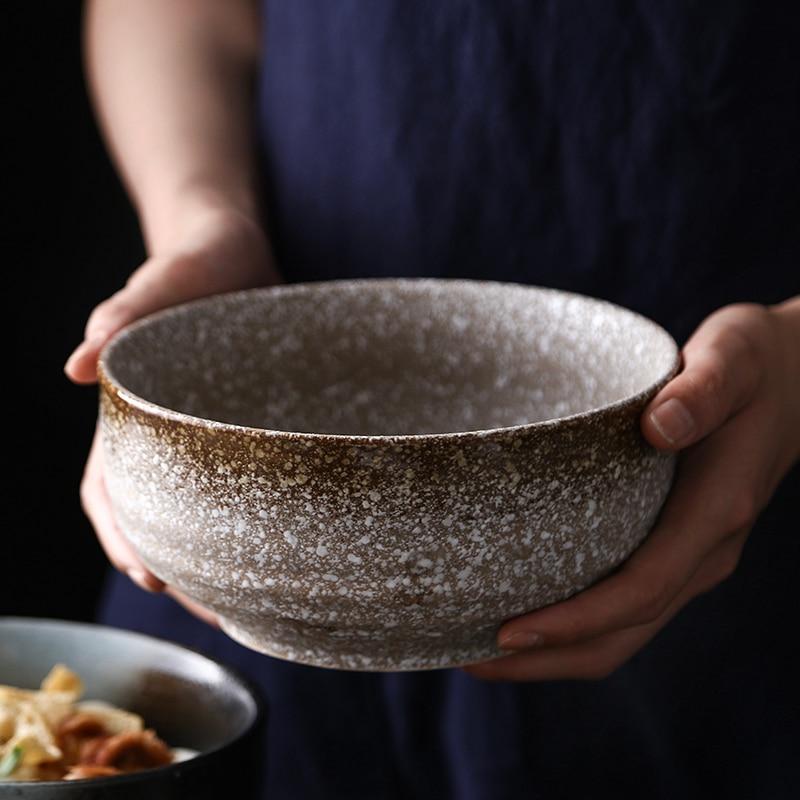 Bedrock Bowl
P0860S
designed in Busan, Republic of Korea
Great for soups, salads, and pastas, our versatile Bedrock Bowl won't let you down. This sturdy piece of stoneware draws inspiration from the rock that forms our foundations and offers a warm and homey feel. These bowls come available in Meteorite, Speckled Sandstone, and Diorite.
Note: Items in this collection are one-of-a kind. Each is handcrafted and finished in a glaze that reacts differently during the firing process, creating slight variations in the shape and color of each product. 
Details
Materials
Ceramic: fireclay, kaolin, feldspar, grog
Features
The naturally mined substances and high-temperature firing make these products food safe and non-toxic.  Not microwave or dishwasher.
Finish
Tin, ash, and iron glaze

Dimensions

The package arrived much earlier than expected. This bowl actually feels like stone, and comes with some good weight in it.
They are super nice and the material is excellent quality. The package arrived much earlier than expected.
The Bedrock Collection is awesome. I ordered one of each: Meteorite, Speckled Sandstone, and Diorite and they all feel like they are from the Earth. You can feel the quality just be holding it. Unfortunately, tableware I own from bigger names like Crate & Barrel have gone downhill. They do not uphold the same quality control they used to years back. It is refreshing to see a new face on the block that keeps quality as a priority. Hope they keep it up.
Product varies from bowl to bowl because they are all handmade as stated in the description. I love the character in every single one of these. My favorites are probably the Diorite bowls.
More of a soup and pasta bowl more than anything else. Good for small to medium portions or as side dish bowls.