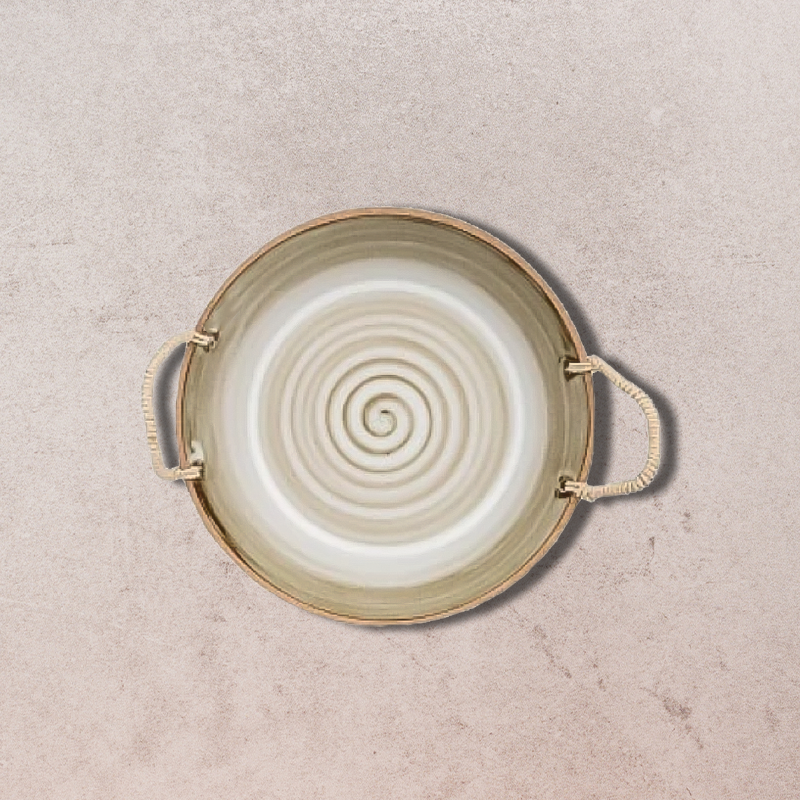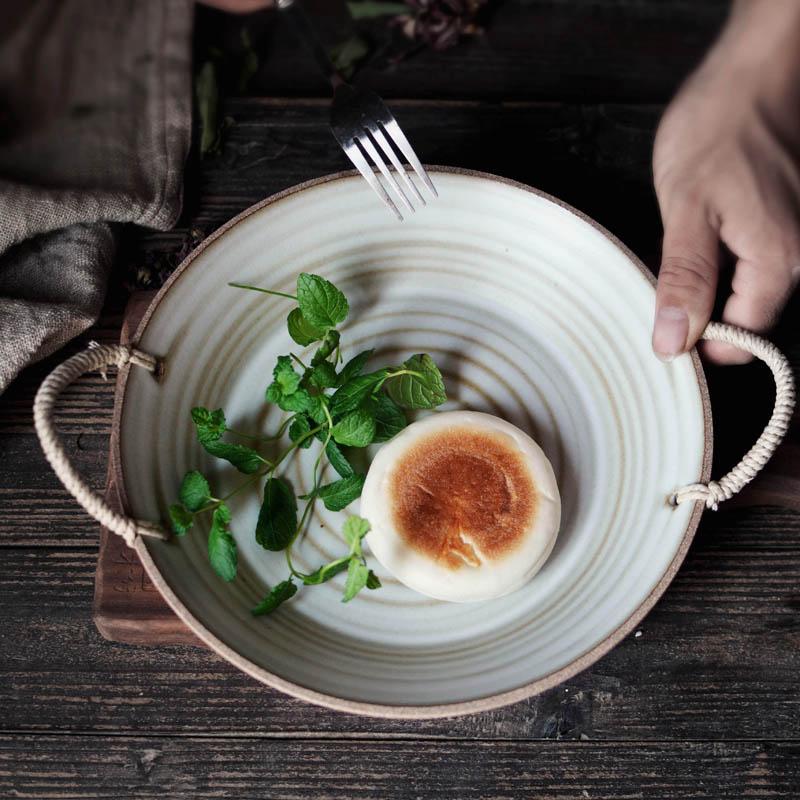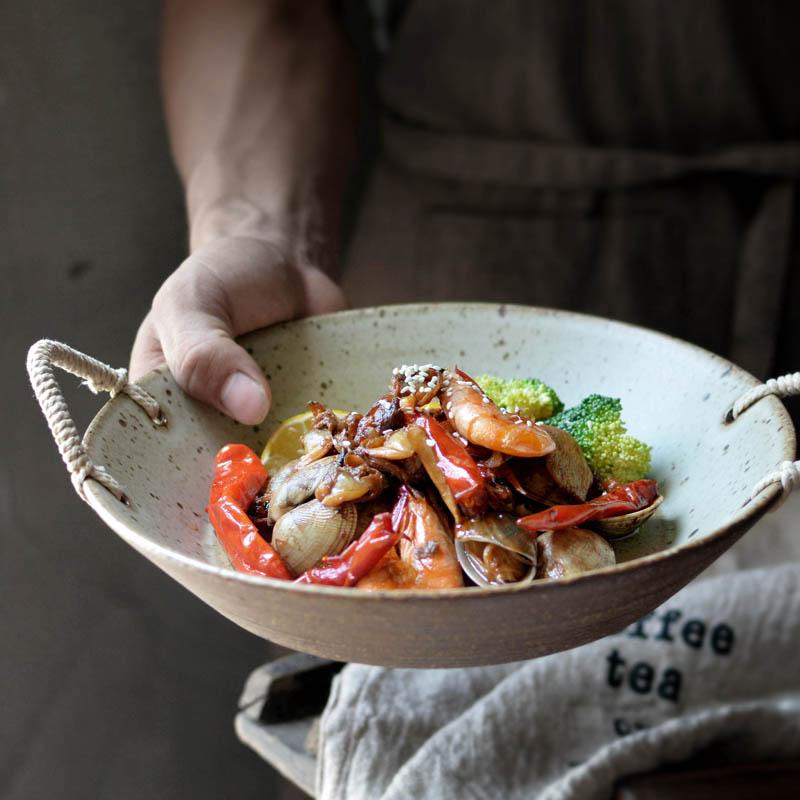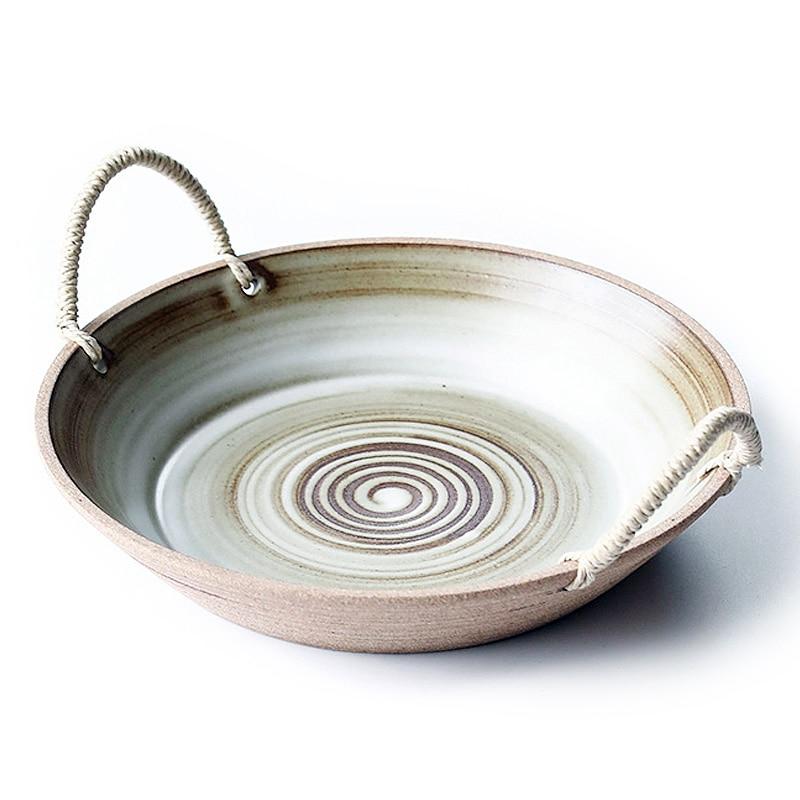 Endless Knot Plates
P0119S
designed in Busan, Republic of Korea
Our Endless Knot Plates feature rope handles that make handling hot meals easier. These ceramic bowls also have high heat capacities, making them perfect for keeping meals warm. Each bowl's rough, unfinished exterior gives it a bucolic character.

Note: Items in this collection are one-of-a kind. Each is handcrafted and finished in a glaze that reacts differently during the firing process, creating slight variations in the shape and color of each product. 
Details
Materials
Ceramic: fireclay, ball clay, kaolin, grog
Manila rope
Finish
Spackled tin glaze. 

Care 
Avoid dishwashers and microwave. High temperatures may affect the integrity of hte manila rope.
Dimensions