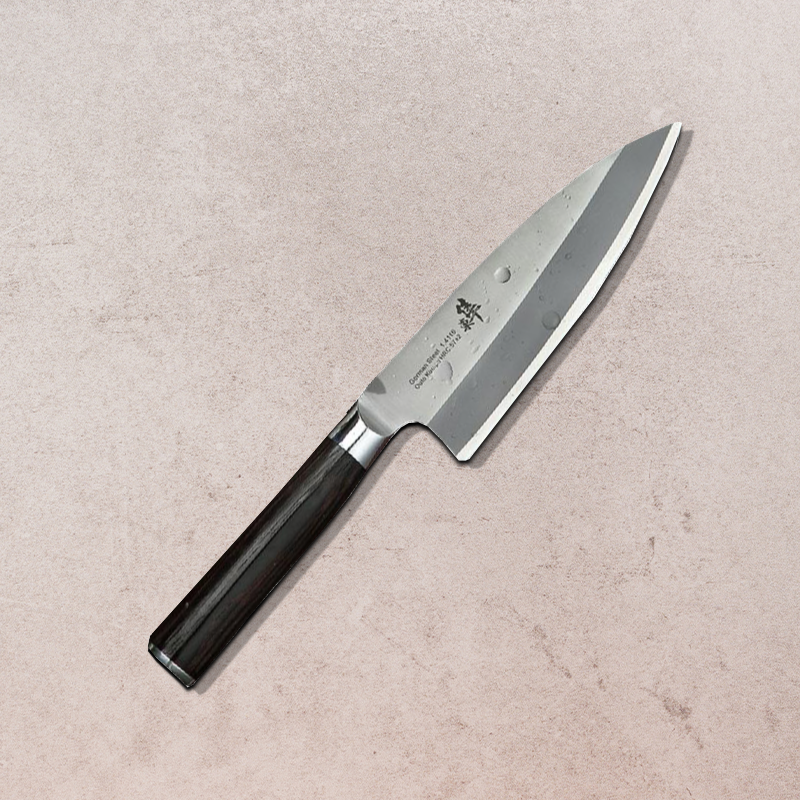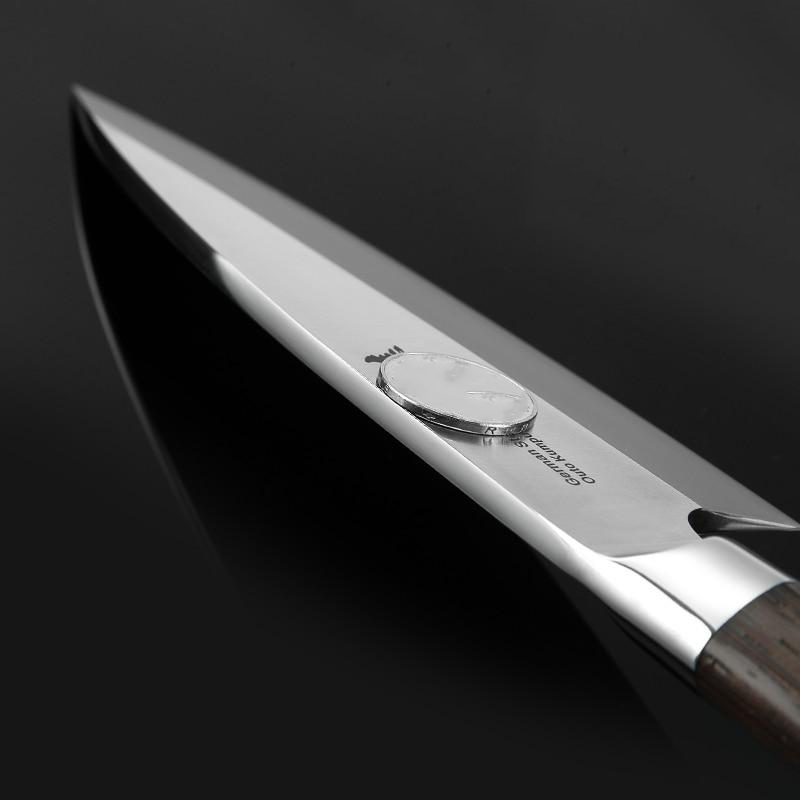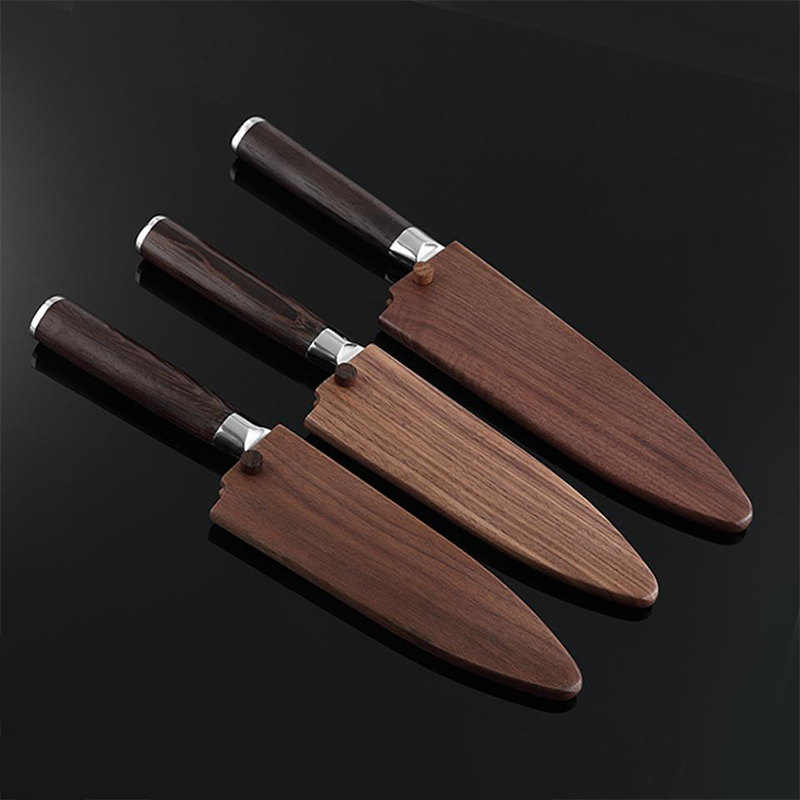 Deba Fillet Knife
P0200S
designed in Yokohama, Japan
Our sleek Japanese style Deba Kitchen Knives are best used to cut fish and other meats. Made from hardy German stainless steel, our Deba knives have a Rockwell scale rating of 56-58 which make them:
Easier to 

sharpen than harder steels
Less likely to chip
More resistant to corrosion and rust
Details & Dimensions
The measurements listed above refer to the length of the sharp edge of the knife.
All knives come with a walnut scabbard. 
Care

Hand clean only

Wipe down after each use, especially when working on meats treated with acids like lemon and vinegar
This knife is beautifully designed. Probably the best Fillet Knife I have ever owned. Came very well packaged and comes with a beautiful walnut colored sheath.
Well worth the money on this one. Been using this for the last 2 month. Some knives just don't have the right balance and weight making chopping and cutting clumsy and off-rhythm. The Deba knife has got it and it makes it a pleasure to cook with.
Very pleased with this purchase. I've been looking for a hard German steel knife for a long and came across this gem while browsing the site for plates. Will probably try out some other sets since I am happy with the quality on this knife.
5 stars. A top-notch knife. Don't waste your money on designer brands and fancy "Damascus". This knife is simple but very good at what it's designed for.