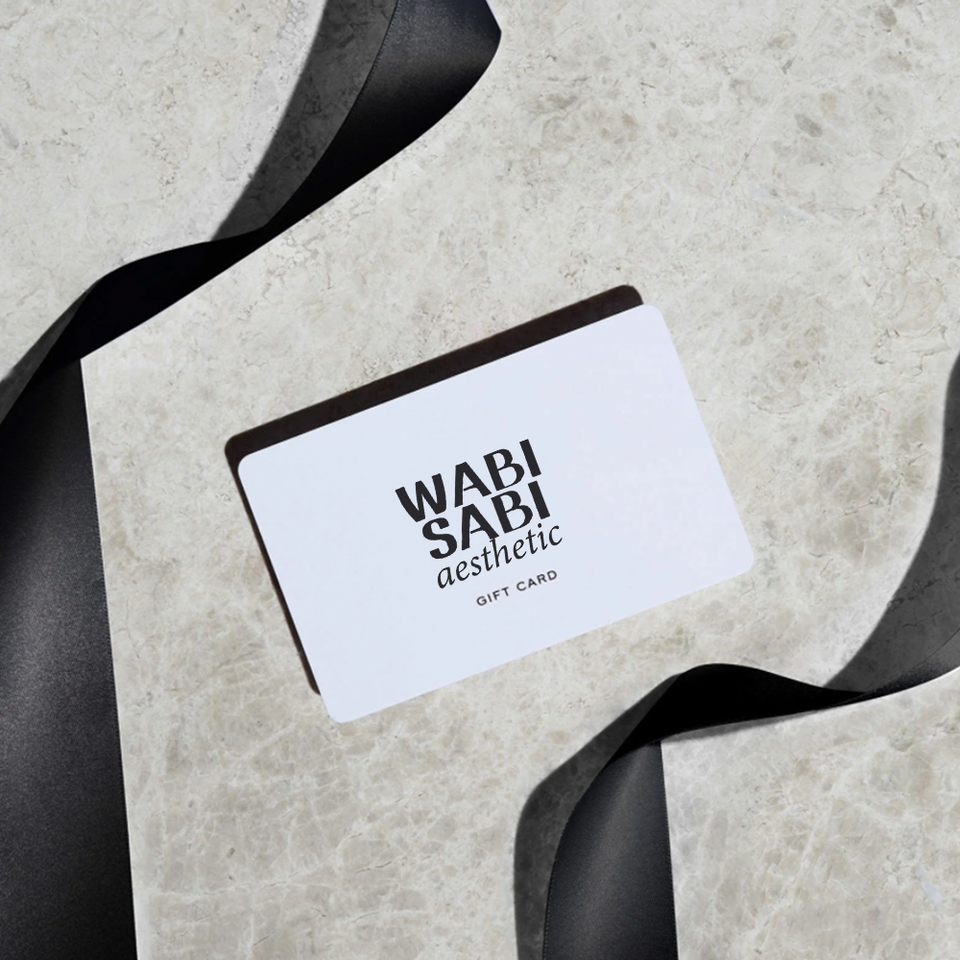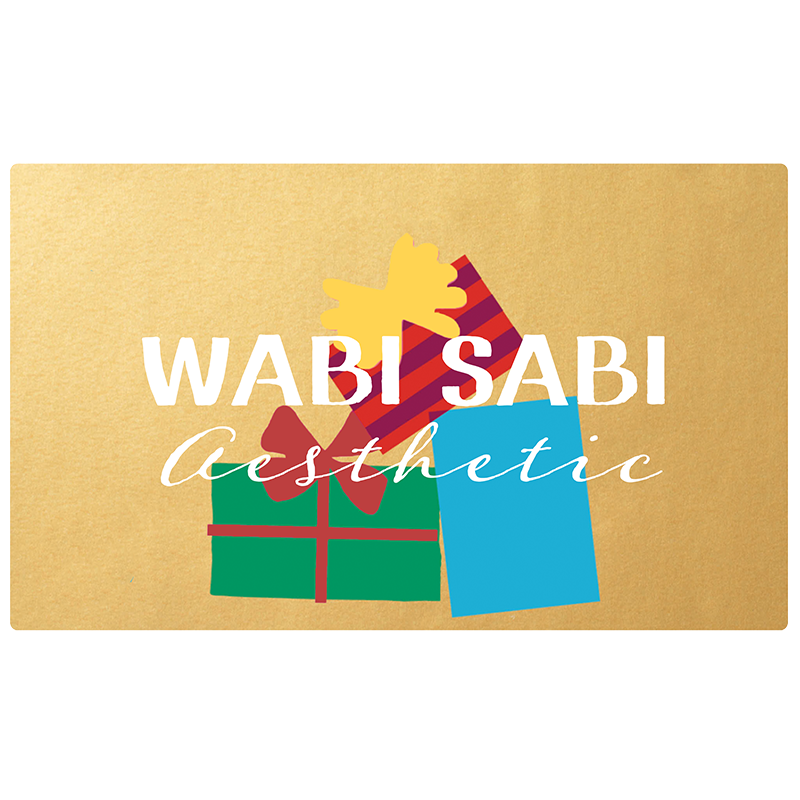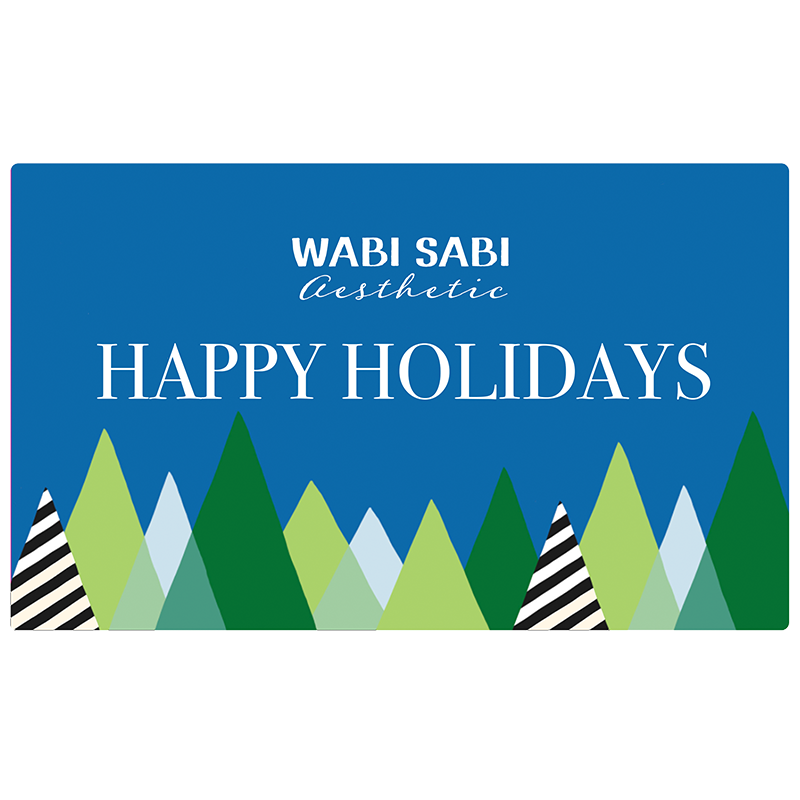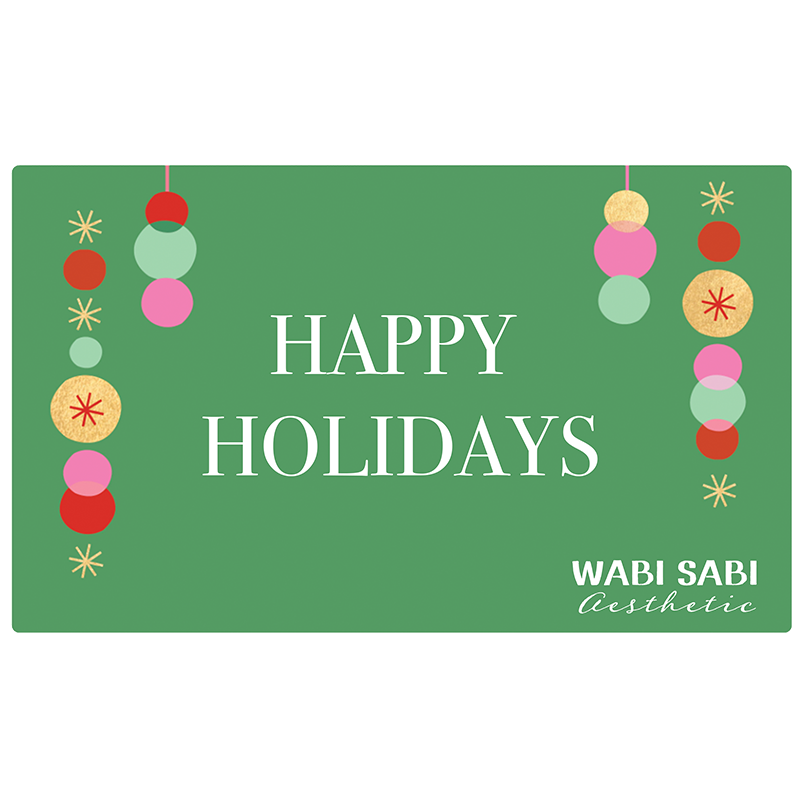 Wabi Sabi Gift Card
P0986S
designed in Los Angeles, United States
Give your loved ones the gift of Wabi-Sabi! Our Gift Card can be used for all products, without exception. 
Available values: $50, $100, $250, $500.


Terms & Conditions
Expiration
Gift cards expire 1 year from the date of issuance.
Risk of Loss.
The risk of loss and title for Gift Cards pass to the purchaser upon our electronic transmission of the Gift Card to the purchaser or designated recipient, or our delivery to the carrier, whichever is applicable. Gift Cards must be obtained from Wabi-Sabi or an authorized third party, and you are responsible for safeguarding your Wabi-Sabi Gift Card from unauthorized use. We are not responsible if any Gift Card is lost, stolen, or destroyed, or if your Wabi-Sabi Gift Card is used without your permission. There are a variety of Gift Card scams that request payment by Gift Card. Wabi-Sabi is not responsible for, and assumes no liability to you for, any unlawful conduct or fraud by any third party associated with any Gift Card.
Limitation of Liability.
TO THE FULL EXTENT PERMISSIBLE BY LAW, WE MAKE NO WARRANTIES, EXPRESS OR IMPLIED, WITH RESPECT TO GIFT CARD , INCLUDING WITHOUT LIMITATION, ANY EXPRESS OR IMPLIED WARRANTY OF MERCHANTABILITY OR FITNESS FOR A PARTICULAR PURPOSE. TO THE FULL EXTENT PERMISSIBLE BY LAW, IN THE EVENT A GIFT CARD IS NON-FUNCTIONAL, YOUR SOLE REMEDY, AND OUR SOLE LIABILITY, WILL BE THE REPLACEMENT OF THAT GIFT CARD.
Disputes
Any dispute or claim relating in any way to Gift Cards will be resolved by binding arbitration, rather than in court, except that you may assert claims in small claims court if your claims qualify. The U.S. Federal Arbitration Act and U.S. federal arbitration law apply to this agreement.
Fees
No fees apply to Gift Cards. We reserve the right to require additional verification of your identity, Gift Card , or provision of an additional payment instrument, before you are able to apply a Gift Card to your purchase. When you purchase, receive, or apply a Gift Card to your account, you agree that the laws of the State of California, without regard to principles of conflict of laws, will govern these terms and conditions and any dispute that may arise between you and Shopify Gift Cards, and its affiliates related to your use of a Gift Card or your Amazon.com Balance. We reserve the right to change these terms and conditions without notice, from time to time at our sole discretion. All terms and conditions are applicable to the extent permitted by law. If any of these terms and conditions are deemed invalid, void, or for any reason unenforceable, that unenforceable term will be deemed severable and will not affect the validity and enforceability of any remaining terms and conditions.