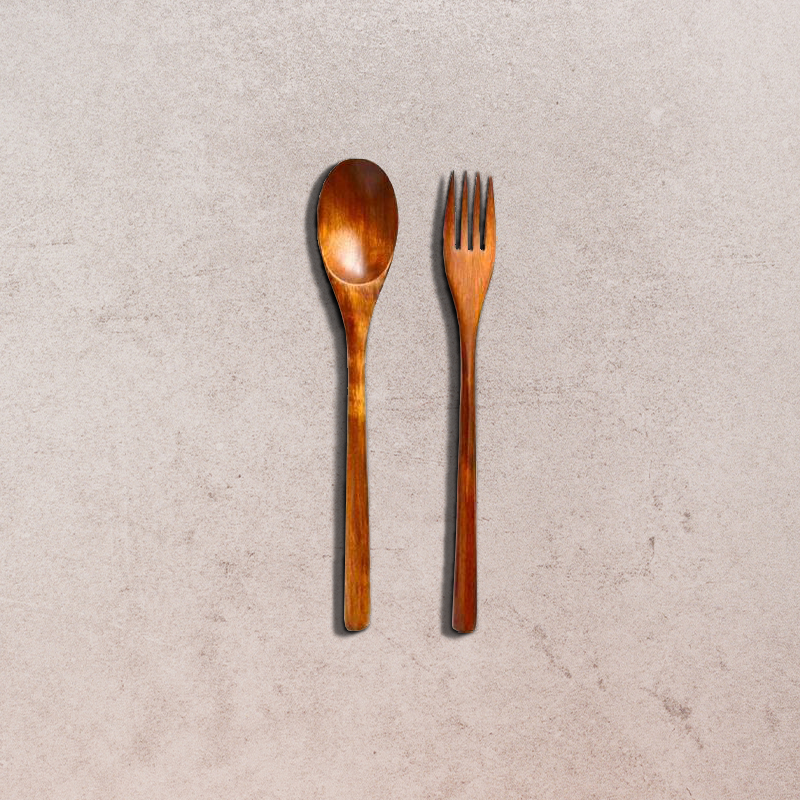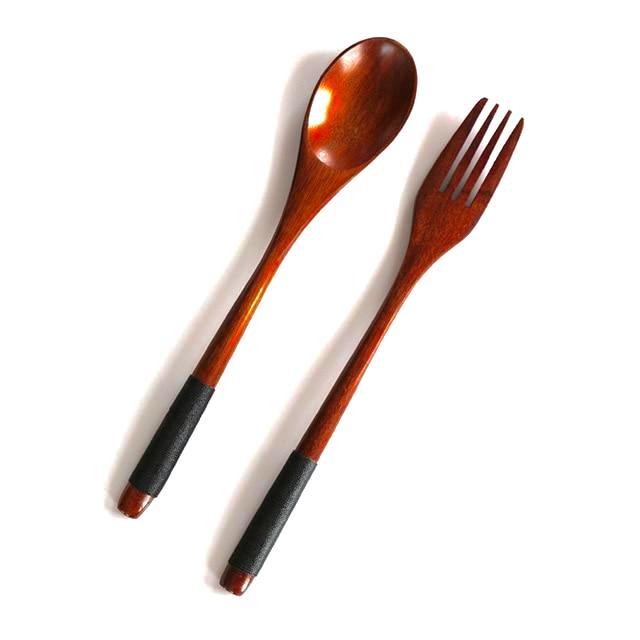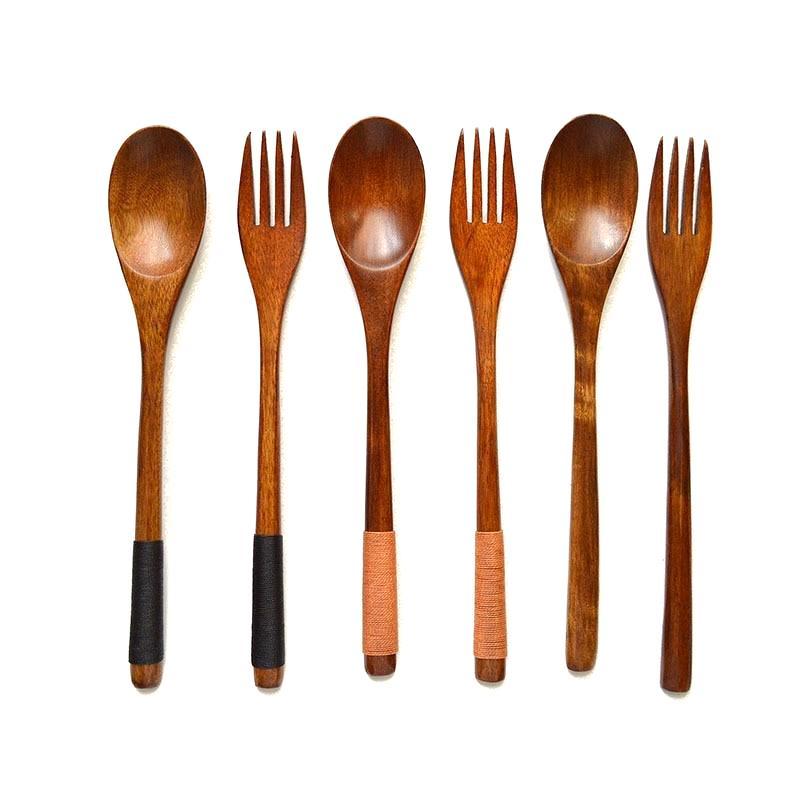 Nanmu Fork & Spoon
P0114S
designed in Yogyakarta, Indonesia
Made only from reclaimed wood from Phoebe Nanmu trees, our Nanmu Fork & Spoon have a simplicity and earthy elegance about them that pairs well with dinner.
Note: Handcrafted nature of this product leads to slight variations in shape and color. As Phoebe Nanmu are now protected species, only reclaimed wood from furniture is used to produce our products. 
Details
Materials
Phoebe Nanmu wood, tung oil, nylon cord.
Product Care
1. It is recommended that you do not expose to boiling water/dishwashers because it is easy to damage the original structure.
2. Before first use, soak in salt water for about 3 to 4 hours, then clean and use normally. 
3. After washing, the surface of the wood may be rough. This is normal as we aim to keep our products as close to their original condition as possible. As the number of uses increases, the product will become smoother. 
Dimensions