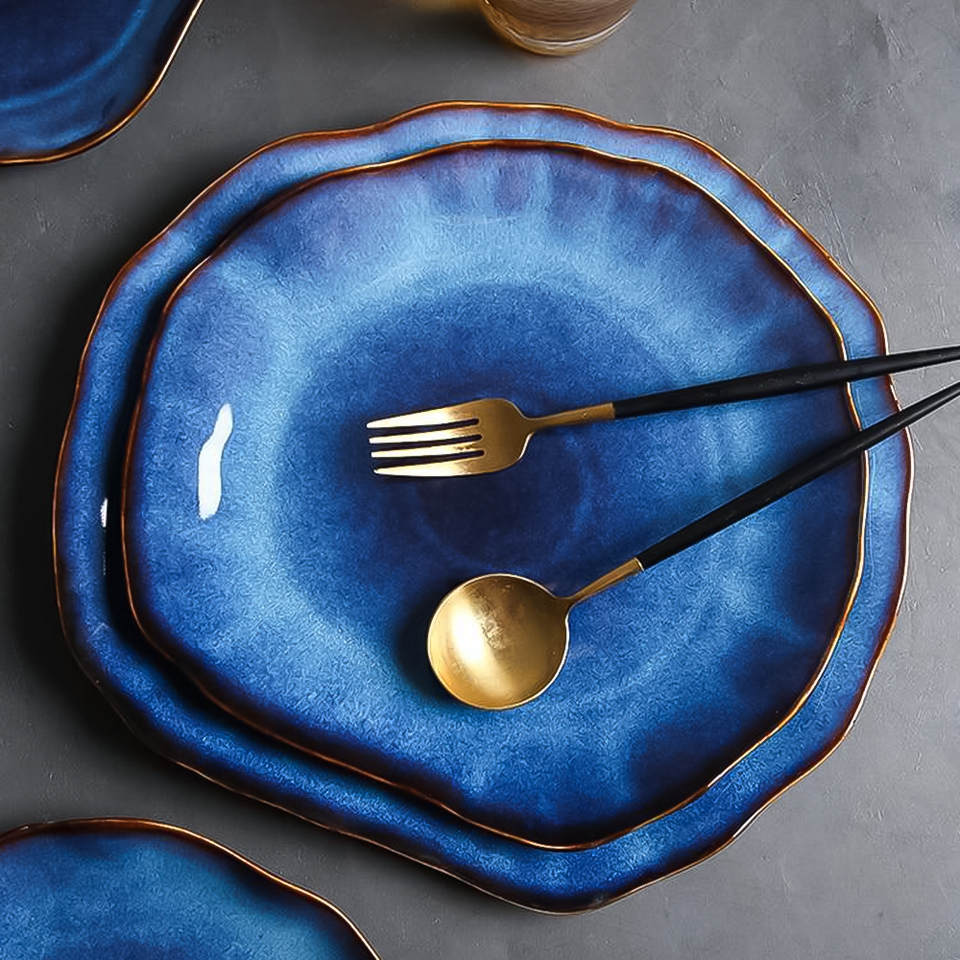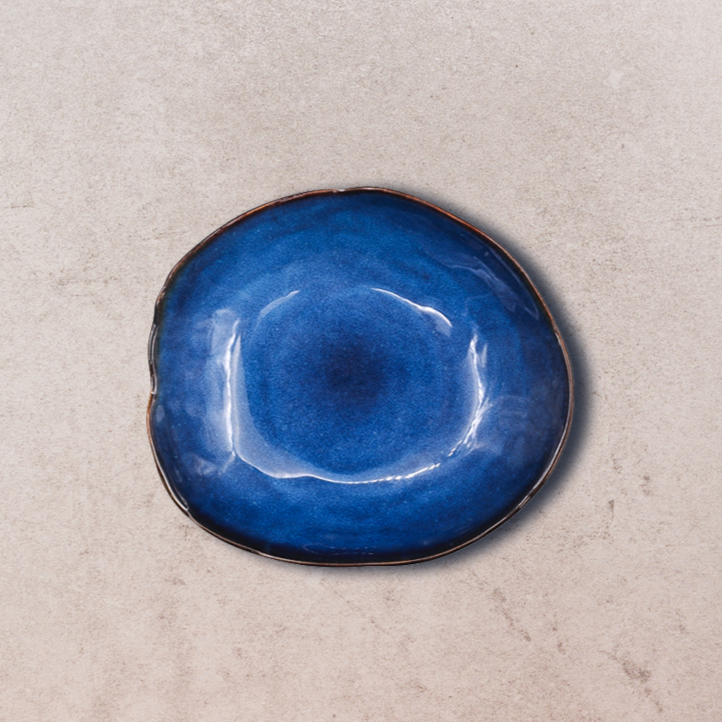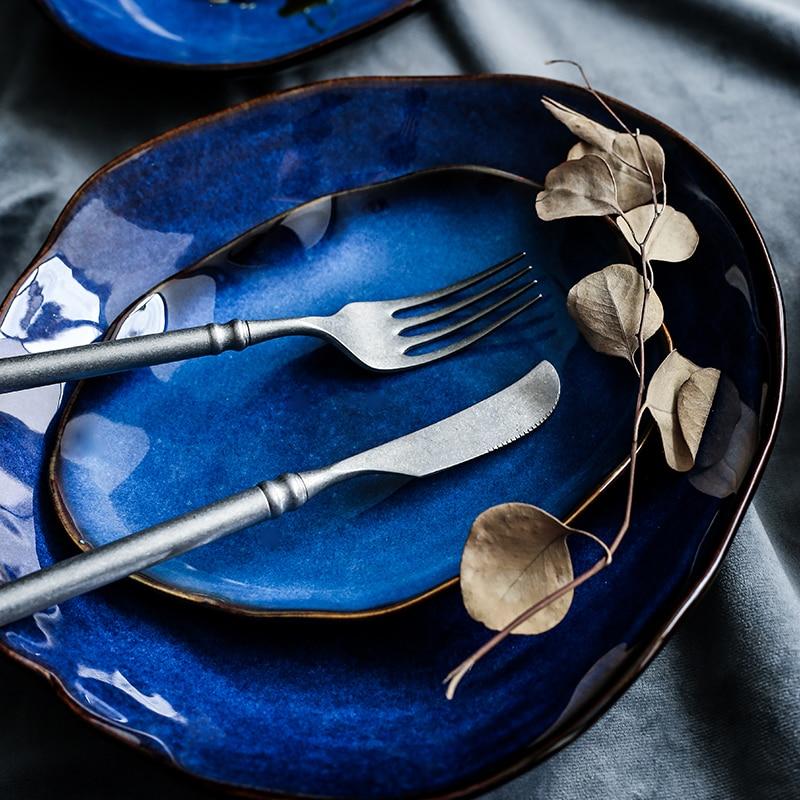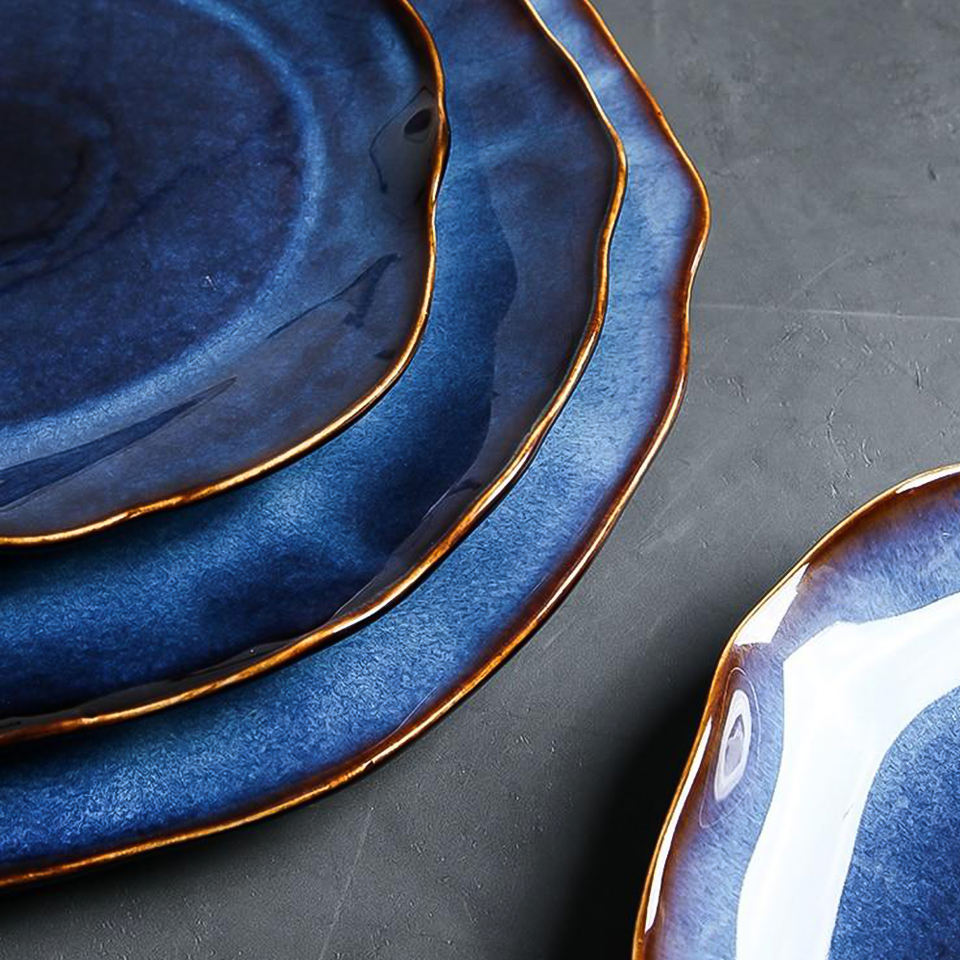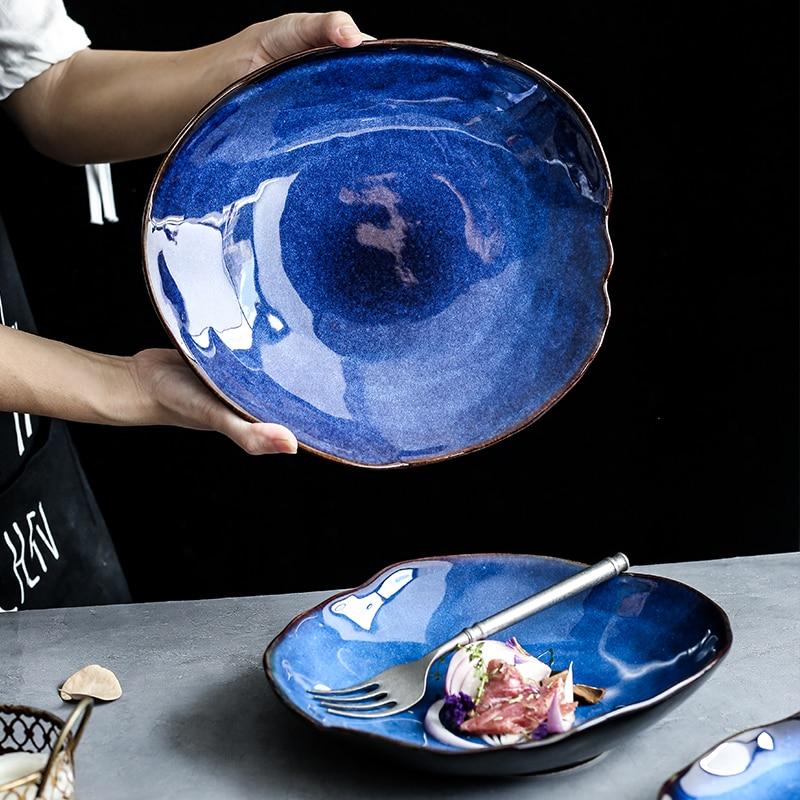 Lotus Leaf Plate
P0177S
designed in Chiba, Japan
Featuring a richly textured lotus design in deep blue, our Lotus Leaf Plates shine for special occasions and entertaining guests. 
Note: Items in this collection are one-of-a kind. Each is handcrafted and finished in a glaze that reacts differently during the firing process, creating slight variations in the shape and color of each product. 
Details
Materials
Stoneware: Whiting, feldspar, kaolin, silica
Finish
Iron and cobalt glaze
Features
The naturally mined substances and high-temperature firing make these products food safe and non-toxic, as well as microwave, dishwasher, and oven friendly.
Dimensions
Package was destroyed but somehow the plates inside were unharmed. A little small, but true to description dimensions.
Pretty expensive but beautiful plate. Quality-color, texture, uneven edges-everything corresponds to the pictures shown .
OMG so much prettier than expected! I am thinking about ordering more, just in case. Color is so pretty and goes with my decor.
I received these plates from our wedding registry and couldn't be happier. They are beautiful statement plates that can also be used on a day to day basis. No issues with chipping or anything so far (4+ months)