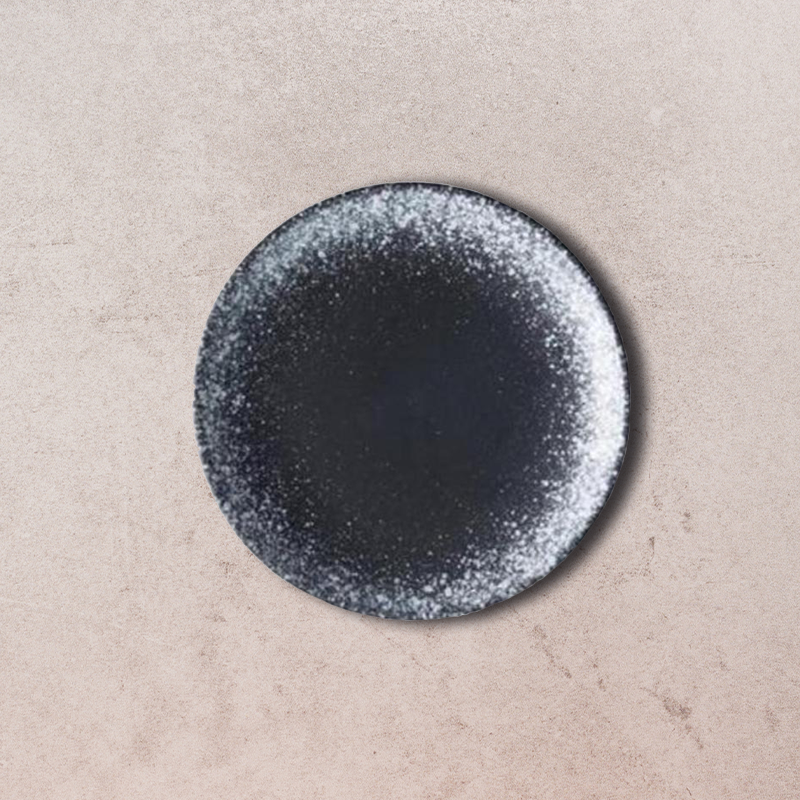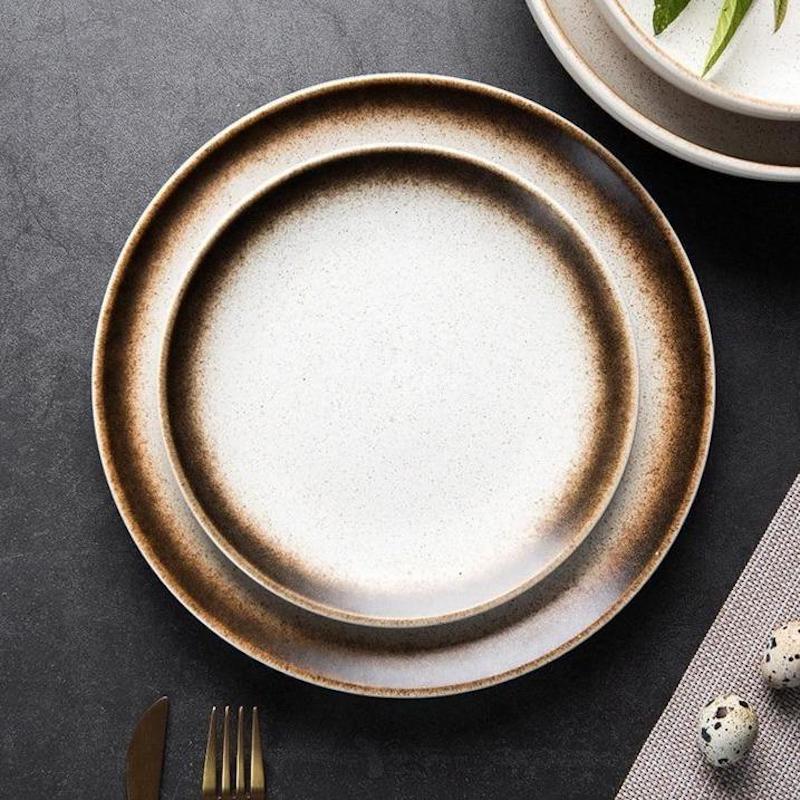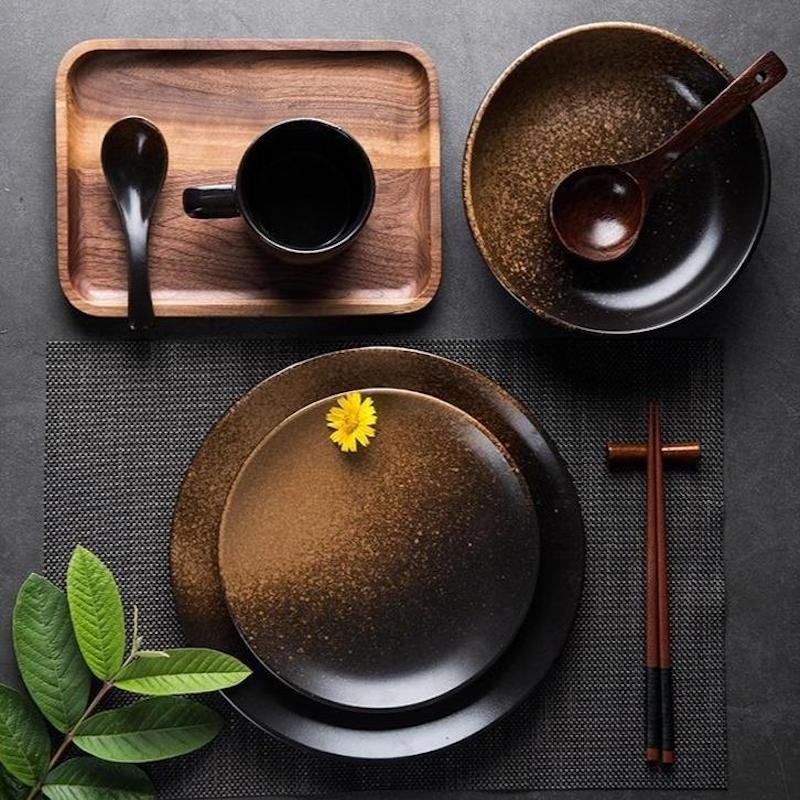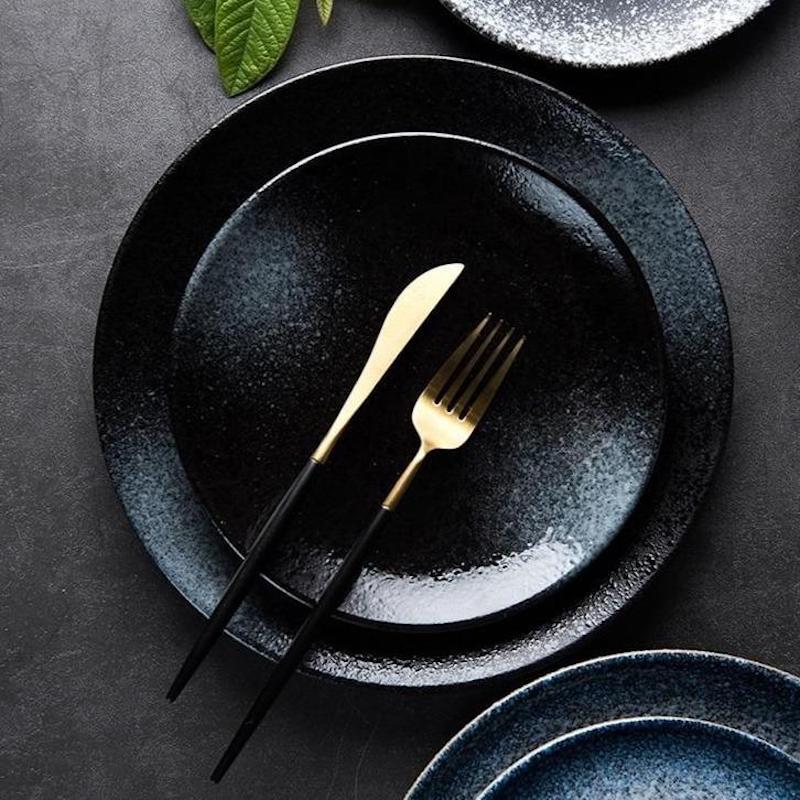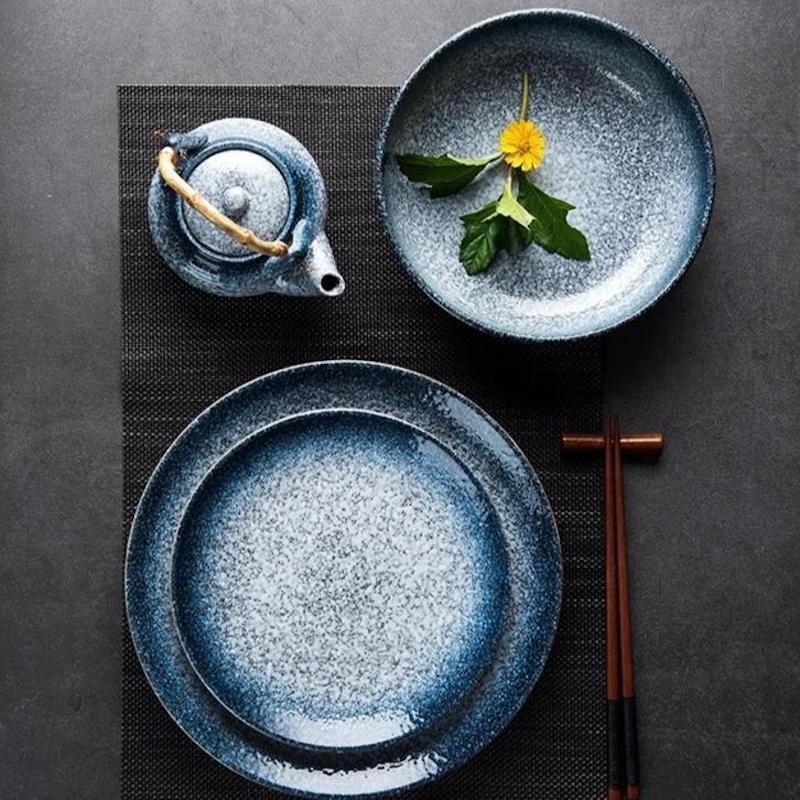 Meteorite Plates
P0156S
designed in Yokohama, Japan
Unique speckles in our reactive glazes give way to dramatic textures suggestive of the various rocks formed by the Earth. Our Meteorite Plates come in different colors, to reflect the different times of the day.
Note: Items in this collection are one-of-a kind. Each is handcrafted and finished in a glaze that reacts differently during the firing process, creating slight variations in the shape and color of each product. 
Details
Materials
Stoneware: Fireclay, ball clay, gerstley, talc, rutile

Finish
Matte and water-reactive glazes
Features
The naturally mined substances and high-temperature firing make these products food safe and non-toxic, as well as microwave, dishwasher, and oven friendly.
Dimensions