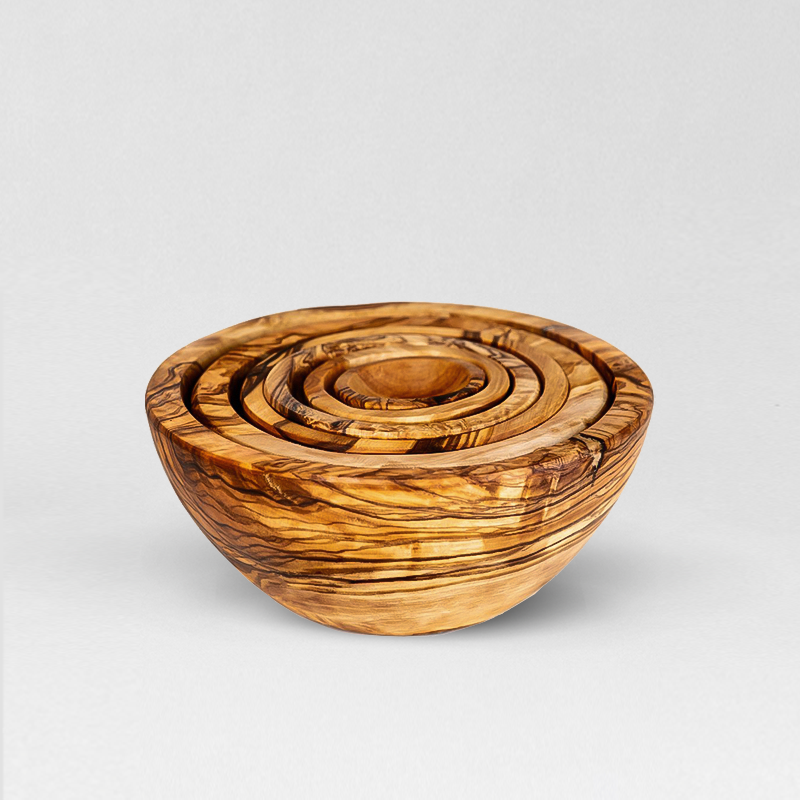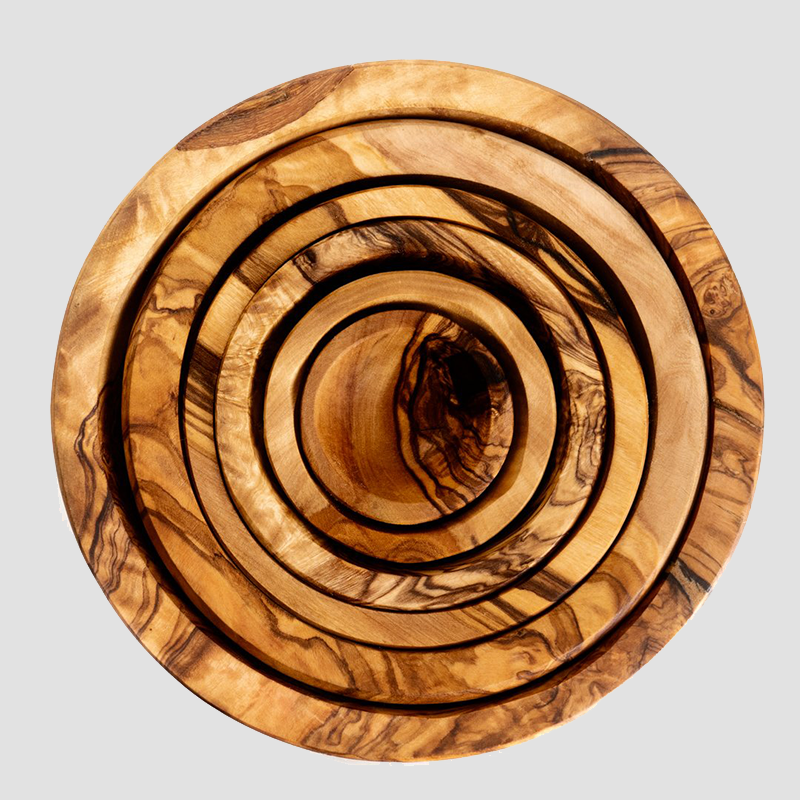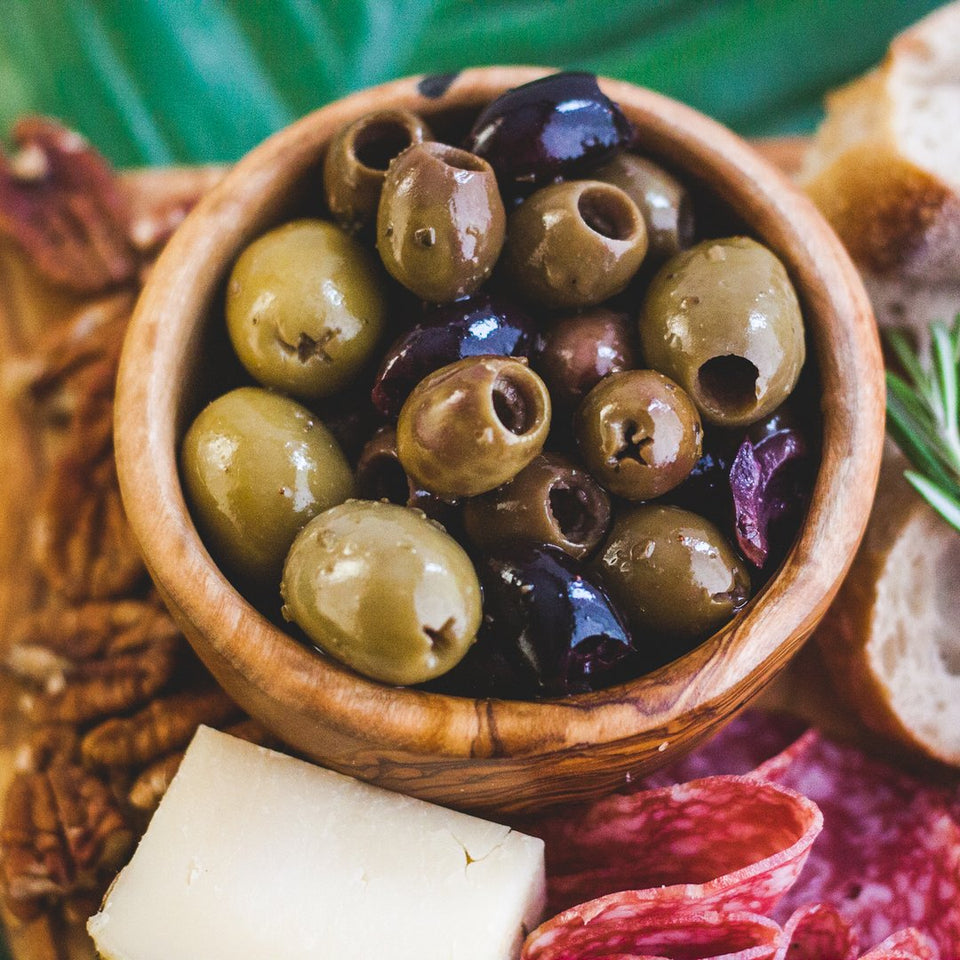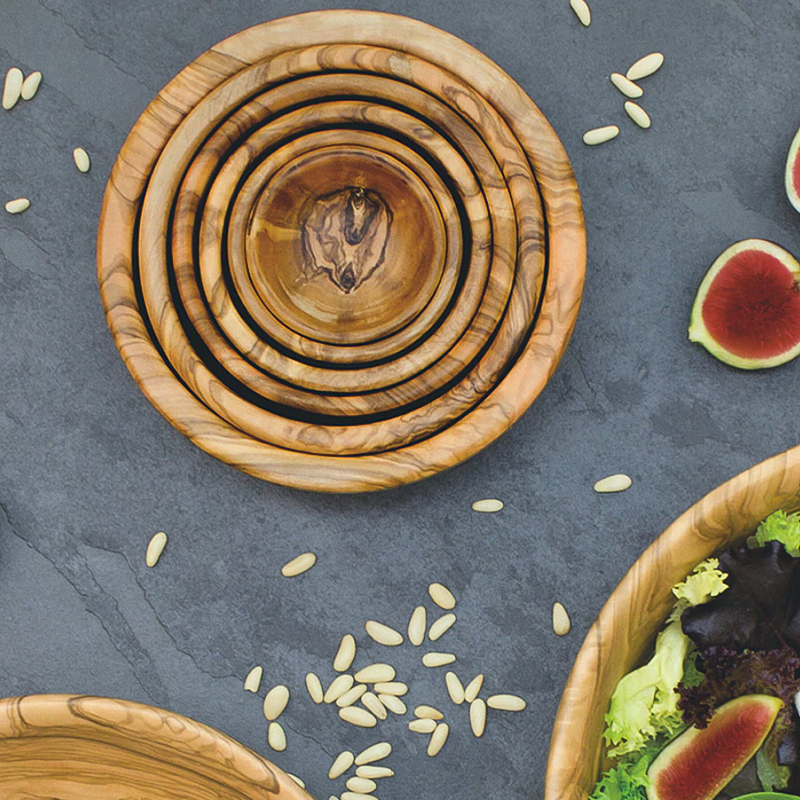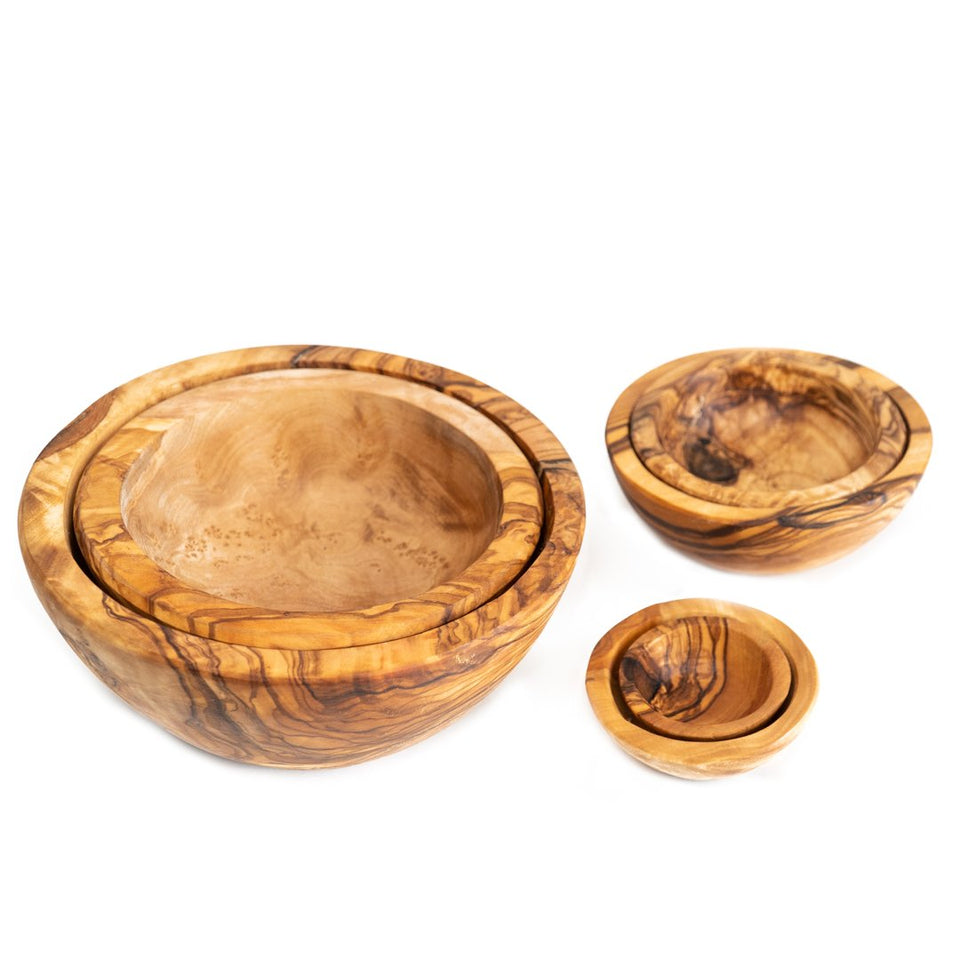 Olea Nesting Bowls (6 Pieces)
designed in Tunisia
Every kitchen needs a set of nesting bowls for well-prepared meals that stand out in taste and presentation. For sophisticated and vibrant aesthetics, the dark wood grain on our Olea Olivewood Nesting Bowls is sure to deliver.
Made from Tunisian olive wood, this 6 piece wooden bowl set is the perfect addition to rustic kitchens. Use the small bowls for dips and sauces; the medium sizes for delicious fresh summer fruits; and the larger bowls for salads and homemade pastas. Mix and match with soft pastel or eggshell white table linens for a more welcoming feel.
The olive wood used in our nesting bowl set is grown in Sfax, the largest olive tree forest in Tunisia. The dry climate makes for the darkest grain patterns in our bowls, adding exotic character to your tablescape.
Materials
Olivewood
Features

Made from a 100% natural olive wood
Handmade by woodworkers in Tunisia
Safe to use with food
Easy to wash and clean
No synthetic adhesives or coating used
The water and natural oils present in olive wood fibers gives our bowls its luxurious sheen. It's easy to care for and clean, and is durable to withstand any stage in your meal preps. This 6 Piece Nesting Olive Bowl can hold raw meats, fresh produce, and thick sauces but won't easily lose its vibrancy. Olive wood is also known to have natural repellents to avoid bacteria and unwanted odor from developing over time.
Dimensions
Diameter: 1.75"-5.7" (4.5 - 14.5 cm)
Height: 0.6"-2.6" (1.5 - 6.5 cm)