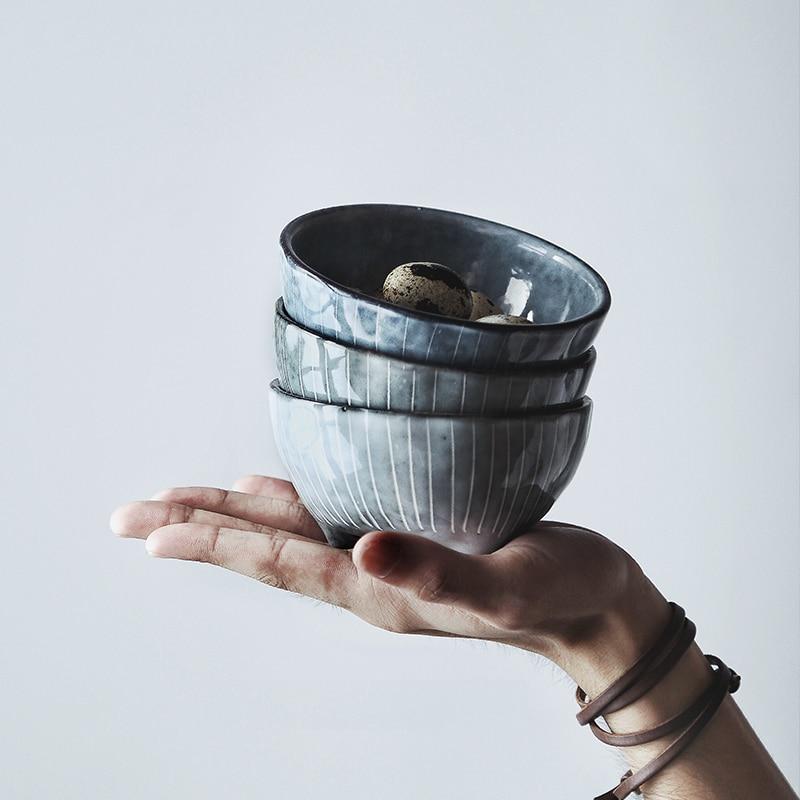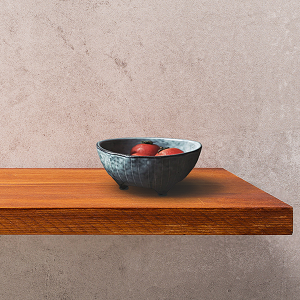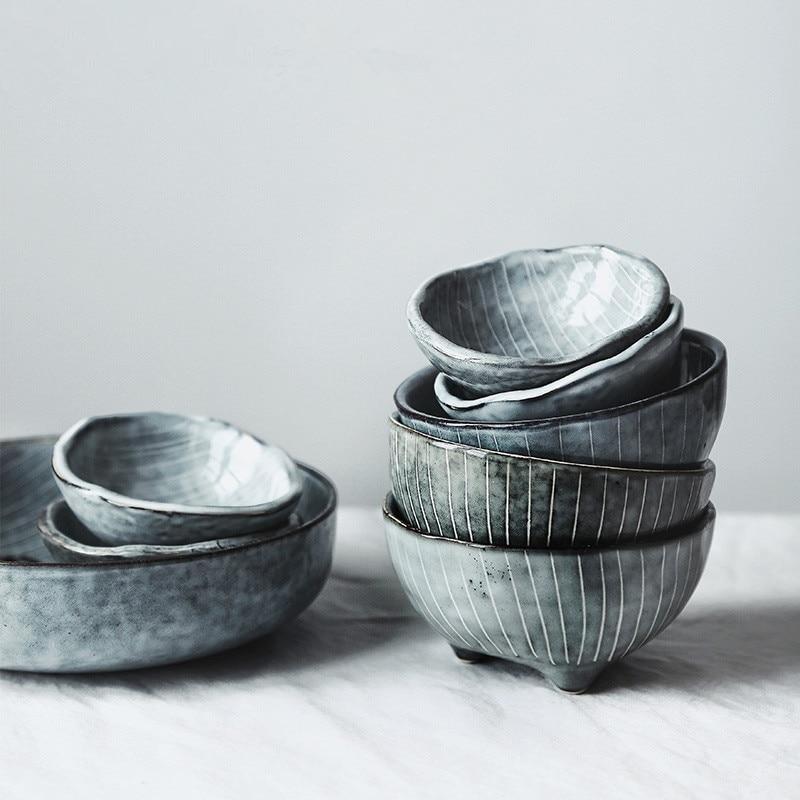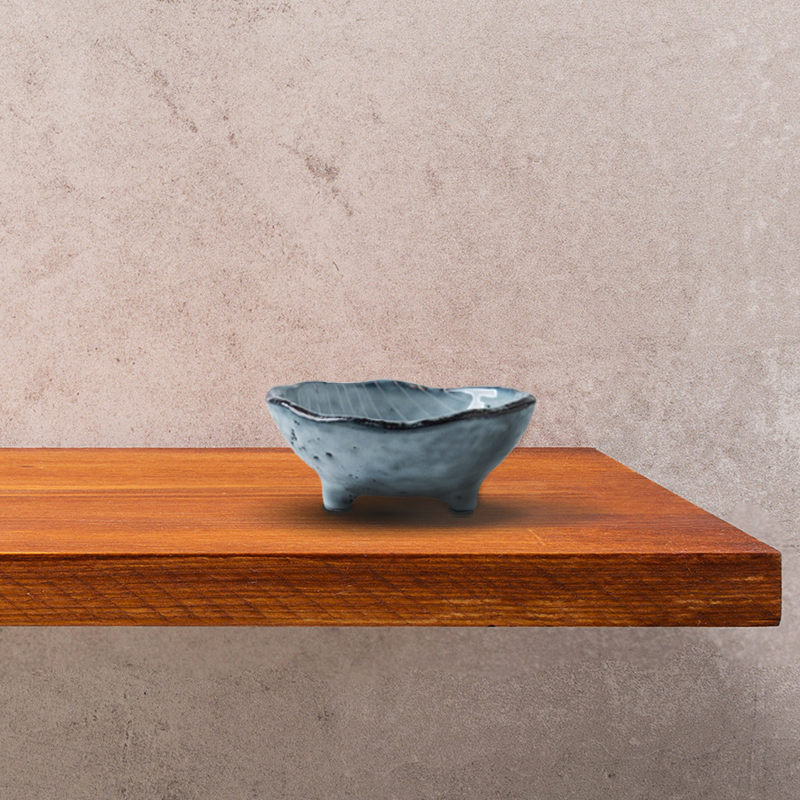 Grove & Grotto Bowls
P0094S
designed in Chiba, Japan
Our Grove & Grotto Bowls capture the essence of the Ocean: Its slow erosions of peninsulas and islands. Its cleansing properties. Its silence in springs and grottos. Its calmness and stillness. Its restlessness and turbulence.
Note: Items in this collection are one-of-a kind. Each is handcrafted and finished in a glaze that reacts differently during the firing process, creating slight variations in the shape and color of each product. 
Details
Materials
Ceramic: fireclay, ball clay, feldspar, quartz
Finish
White tin and cobalt glaze
Features
The naturally mined substances and high-temperature firing make these products food safe and non-toxic, as well as microwave, dishwasher, and oven friendly.
Dimensions
These small bowls were all I had hoped they would be. They seem durable, with a nice smooth finish. My only complaint is that it seemed to take a while for the item to be boxed and shipped.
Was a little smaller than expected but beautiful design and shape, and perfect for sushi nights or other small dipping needs
I use these as salt holders. They are pretty and simple.
Good condition. Very neat shape. But little bit small...
Multi-Purpose!
My family uses these mini bowls for everything! My son loves them for condiments like ketchup and mustard to dip fries and chicken nuggets. I use them to hold soy sauce for sushi. My husband uses them for small snacks like almonds, halved grapes, cheese. My decor happiness falls between modern and farmhouse, these little gems fit perfectly in that realm.
Nice and small - great for dipping sauces like soy sauce
I bought these over a month ago and they are perfect for holding spices while. They also look look great on the table for condiments. Couldn't be happier with purchase.
I bought these bowl three months ago for my food blog to take pictures. These bowls are pretty in shape, perfect for condiments, easy to handle and sturdy. I have dripped this bowl twice from my counter, and it stays the same. It didn't break or Not even a chip.
Muy bonita. Rápido envío y buen embalaje.
I use them for pre measured ingredients to prepare meals. They're simple, and make cooking easier.