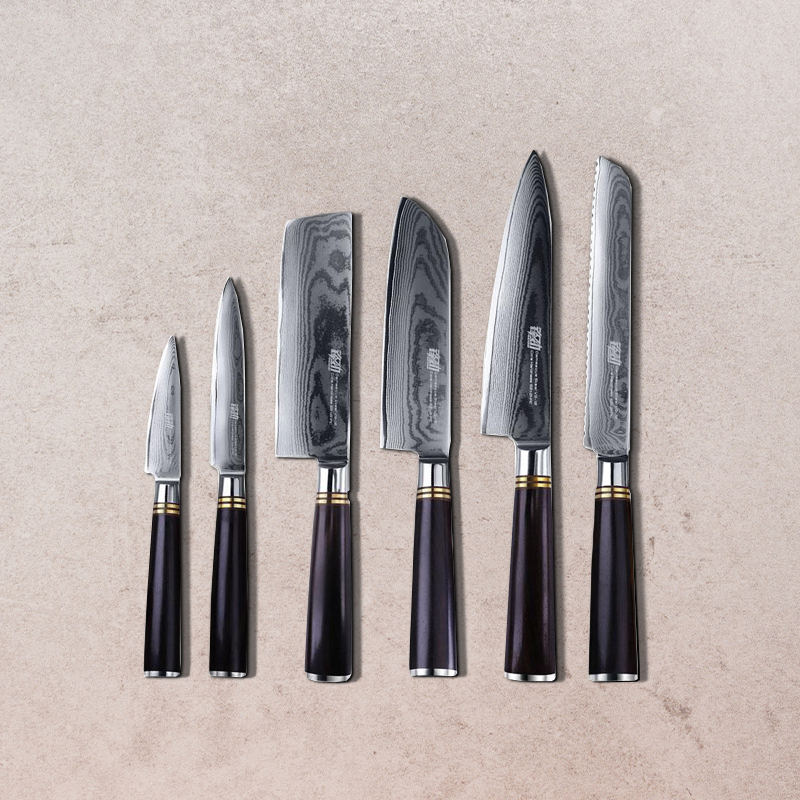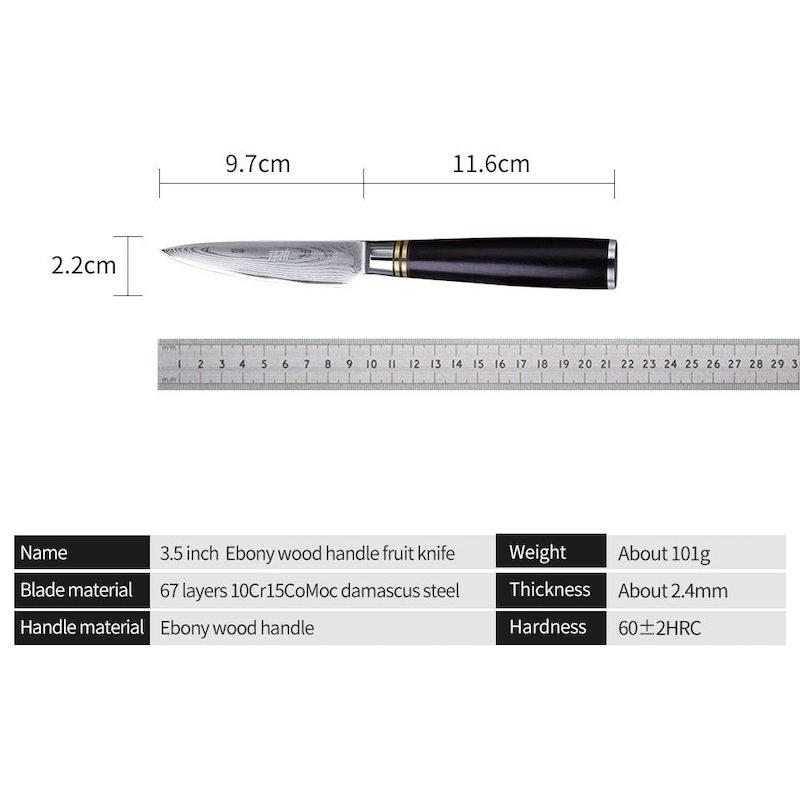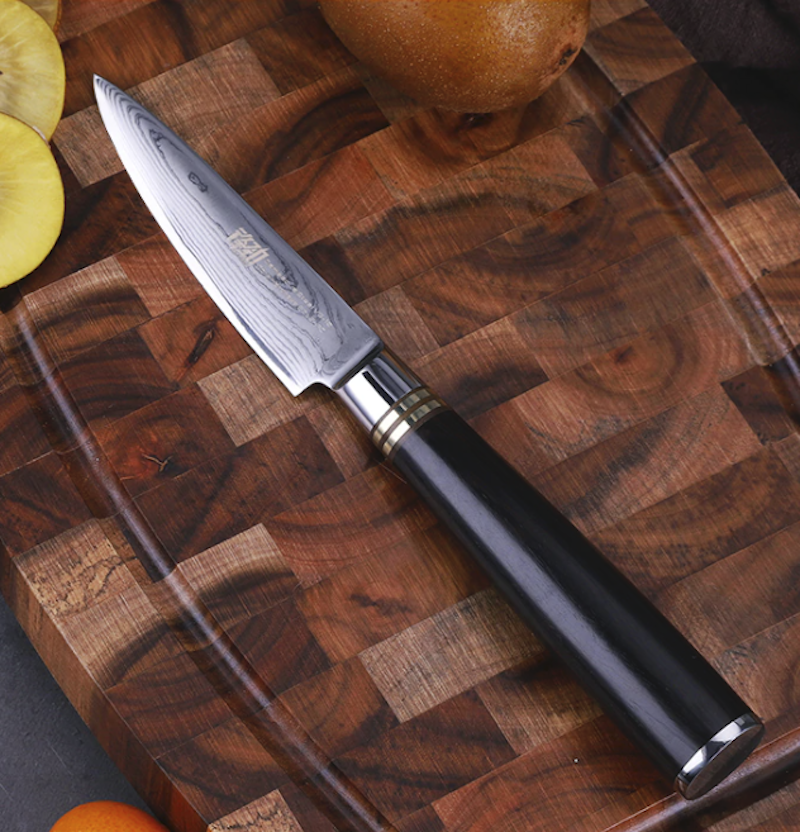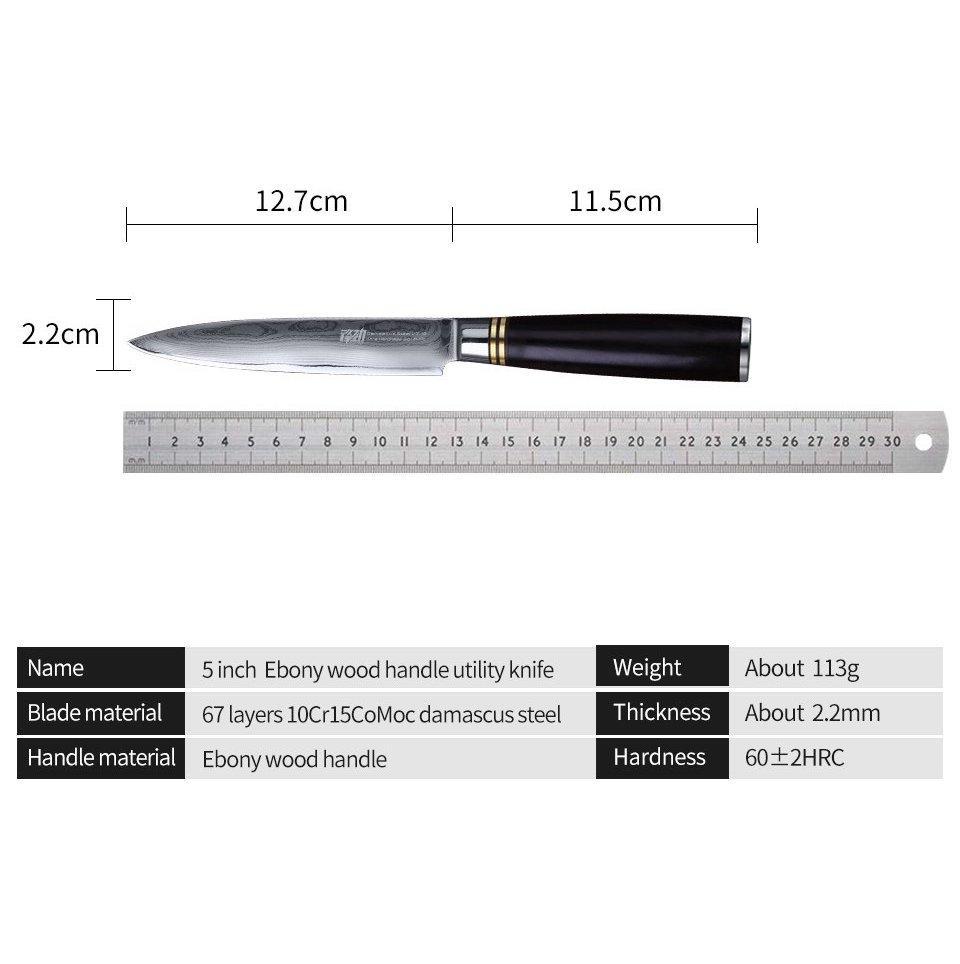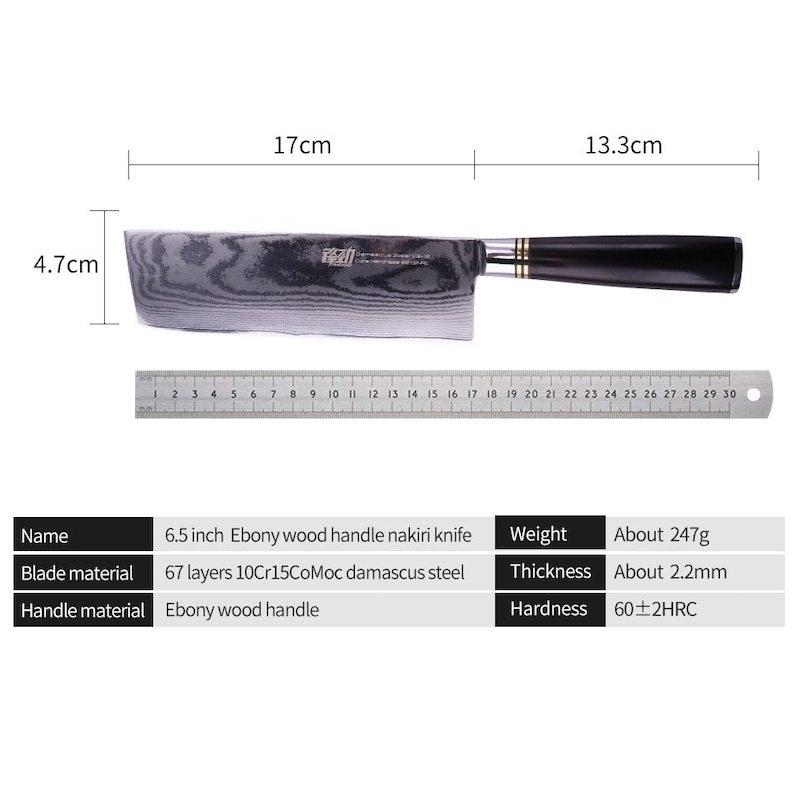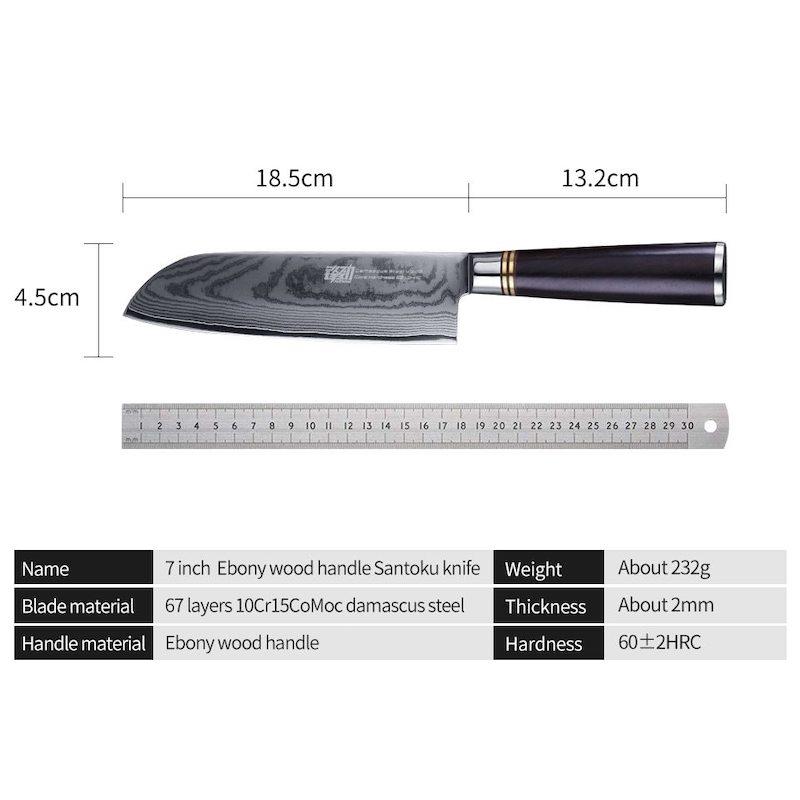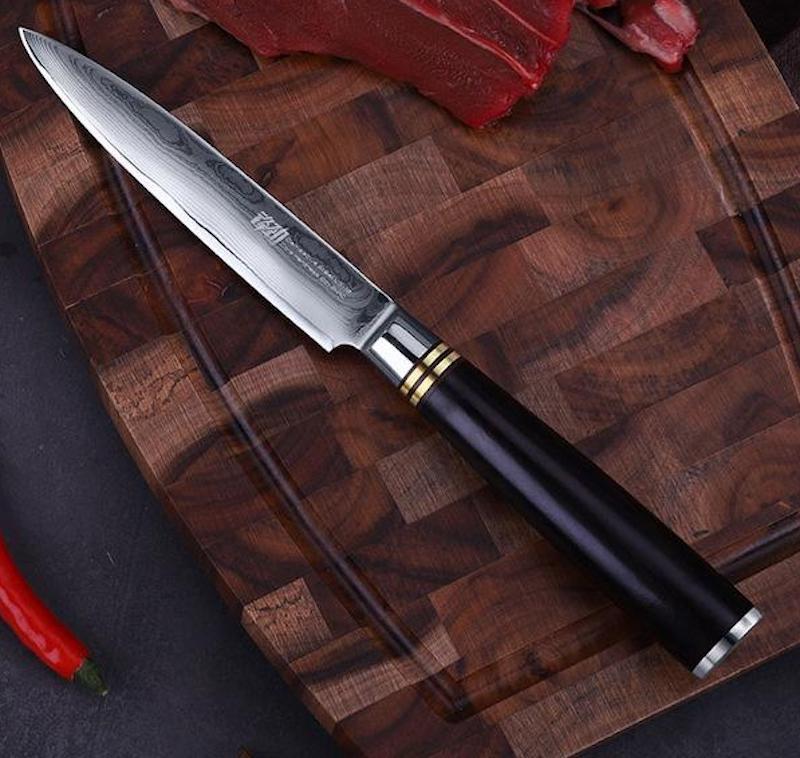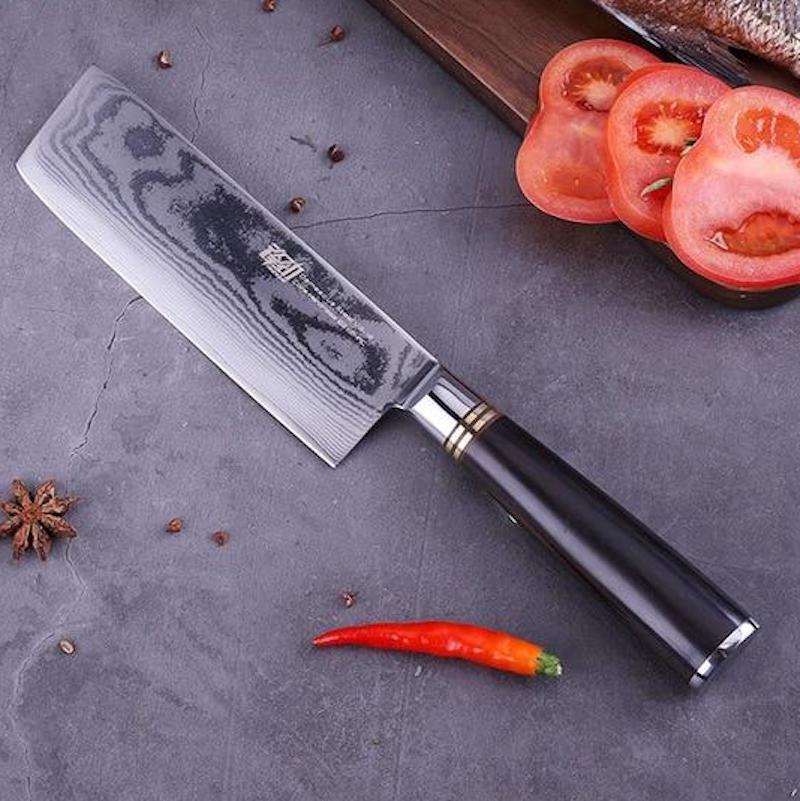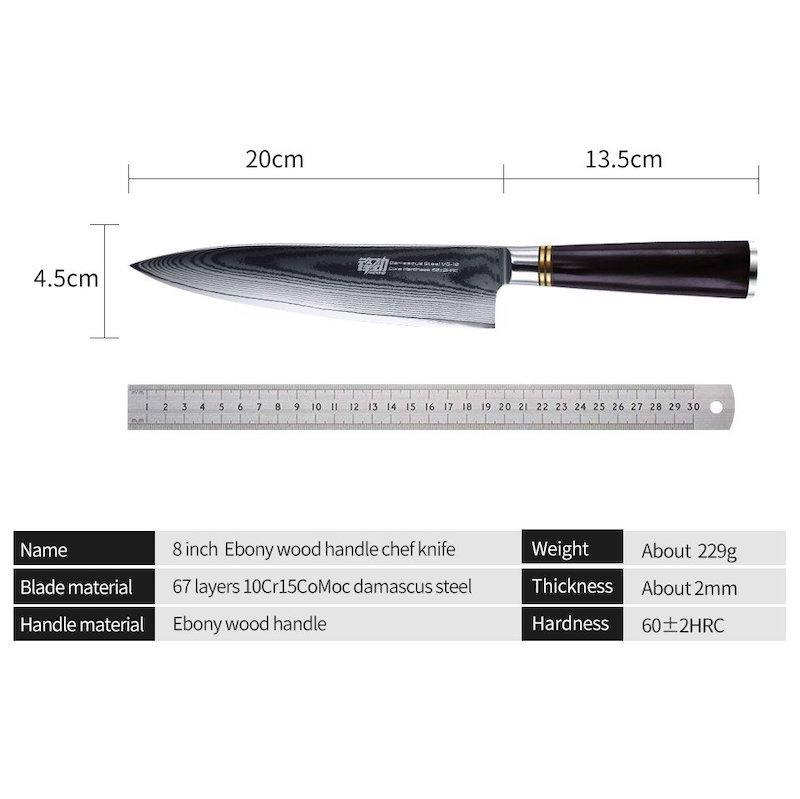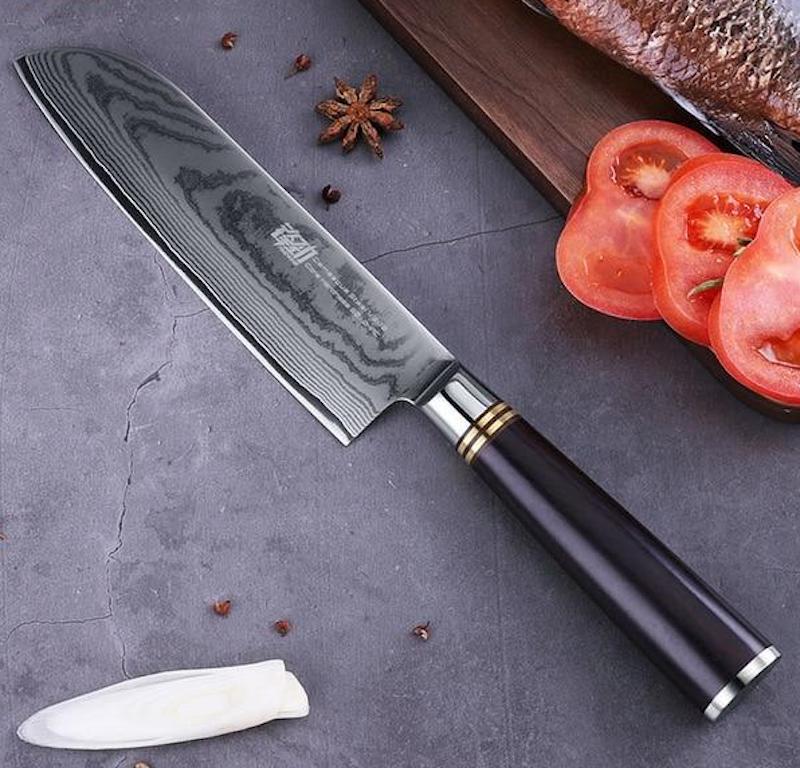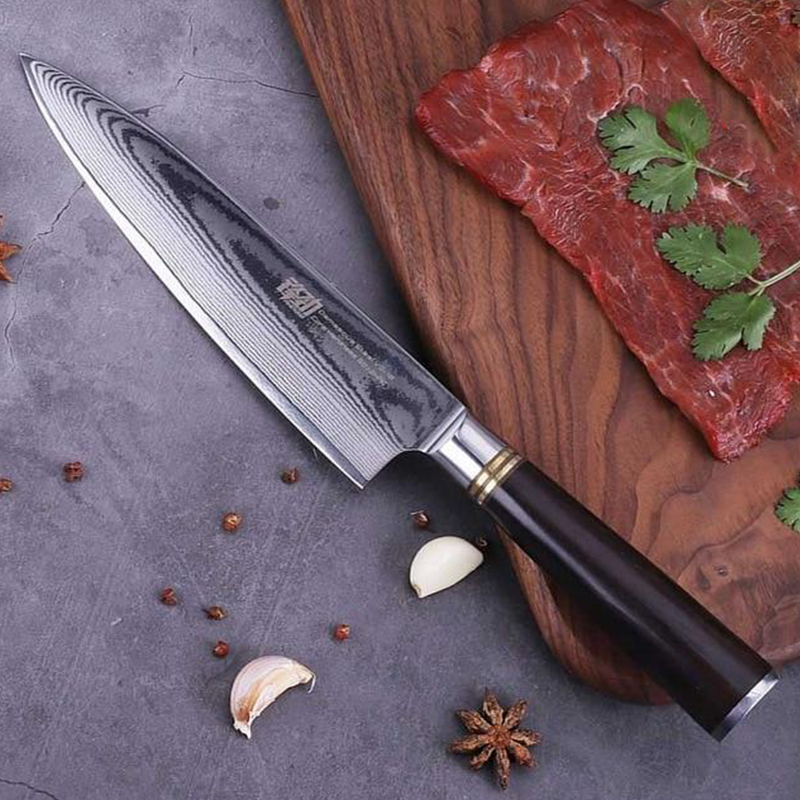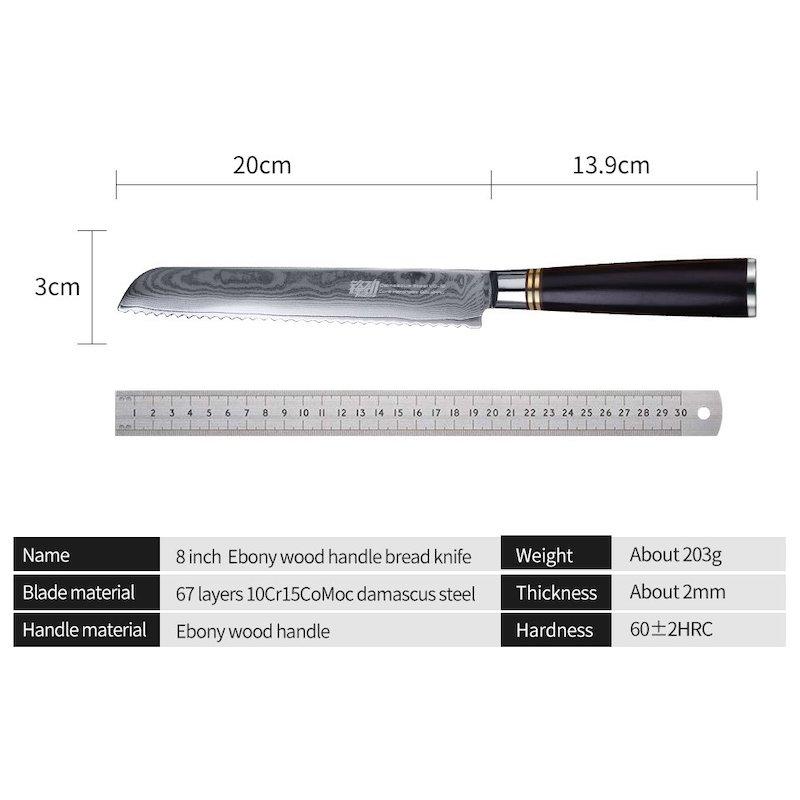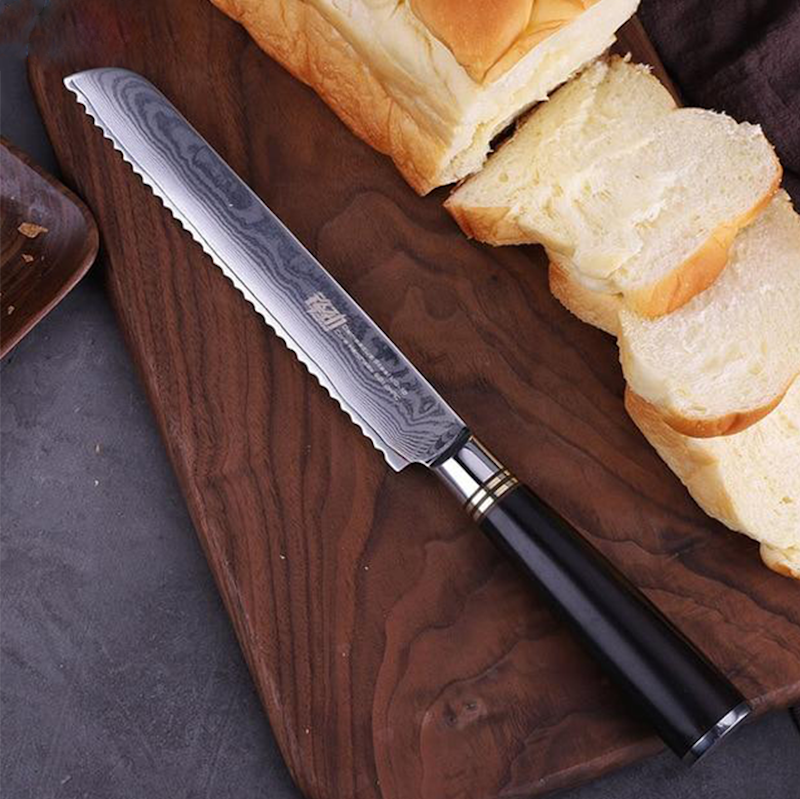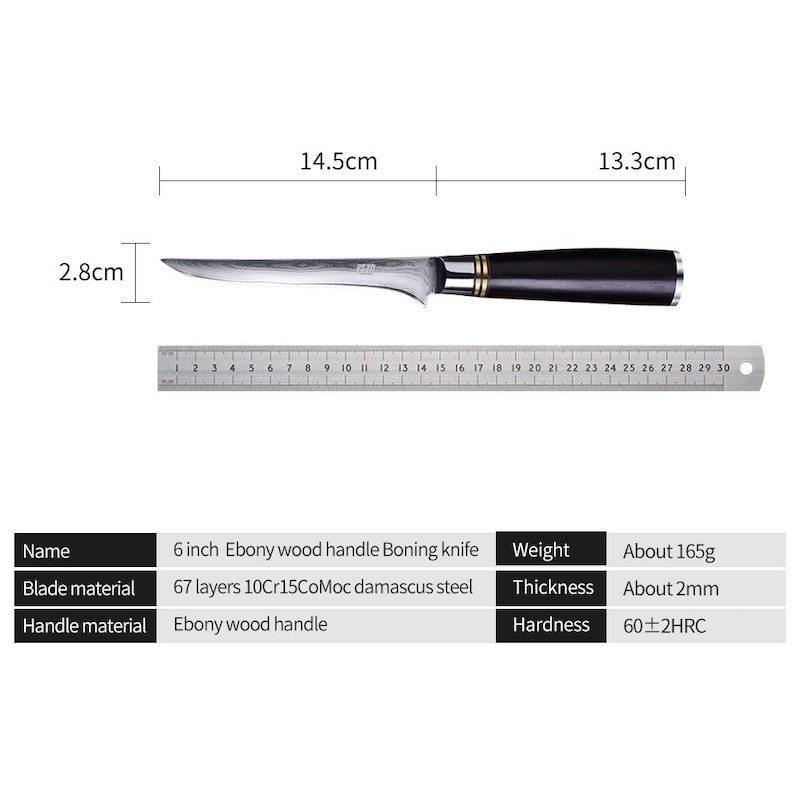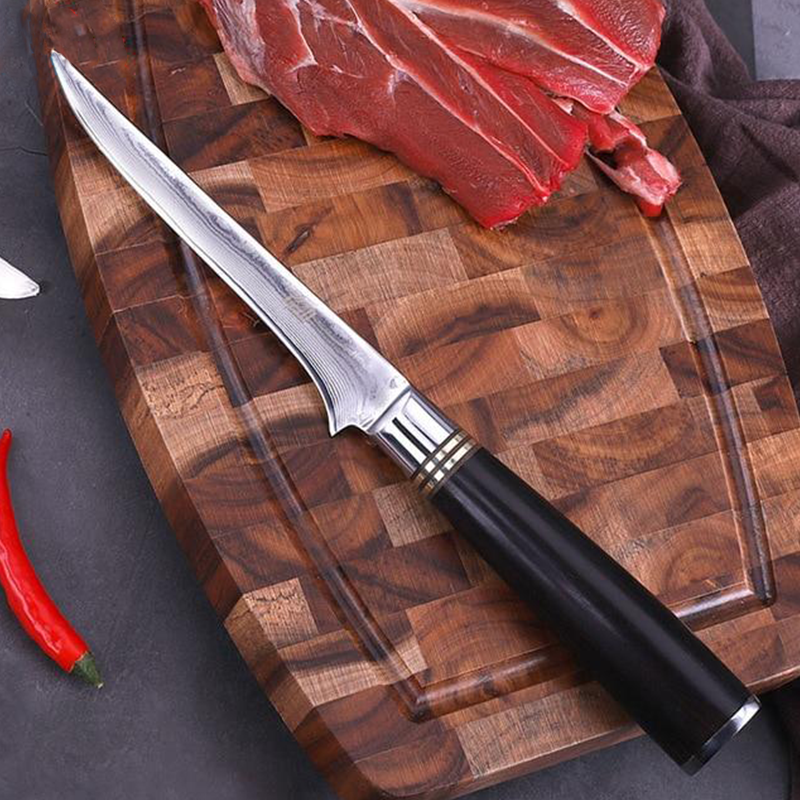 Topo Knives
P0184S
designed in Chiba, Japan
Stunning not only visually, but also in performance, our Topo Kitchen Knives are made of 67 layers VG10 Damascus steel and include black walnut scabbards. You can buy them separately or in a set of 6 that includes:

1 Paring Knife
1 Utility Knife
1 Chef's Knife
1 Bread Knife
1 Santoku Knife
1 Nakiri Knife
* Does not include a Boning Knife
Details
Thickness: Our Topographic Knives are forged with 3.5mm thick steel. After multiple forging processes, the blade body is gradually thinned from 2.5mm to 1.7mm, which can achieve both the sharpness and the weight of the blade.
Hardness: The hardness of our knives' steel core's are HRC60±2. This high quality steel can ensure the stability of the hardness of our product and improve its durability.
Sharpness: The product has been tested to meet razor standards below 100N. Comparatively, the average kitchen knife test has a sharpness of 210N. Special machining processes produce a mirrored edge and a high sharpness kitchen knife.
Testing: Good steel is the foundation for a good knife, which is why we had the SGS Swiss authoritative testing agency test our product. The metal content meets the standard.
Glossary
Santoku Knife: Great for everyday kitchen use: chopping, dicing, and mincing. Good for thin slicing. Not great for peeling and cutting bones and bread.
Utility Knife: Multipurpose, good for cutting fruit.
Paring Knife: Best for cutting and peeling fruit.
Chef's Knife: Versatile knife, great for cutting meats and veggies.
Nakiri Knife: Great for precise vegetable cutting and cutting hard vegetables such as pumkin and squash.
Boning knife: Great for barbecue, bacon, burdock and fish.
I honestly don't know how I haven't been using a Topo knife every day before getting this one. We registered for this knife on our wedding registry and after using it, I am planning to replace our entire set with Topo knives. The quality of the blade and handle are unmatched. It is obviously pricier than other knives, but well worth the price.
Never owned a Damascus steel before. I thought the knives I'd been using for many years were fine. Only now with my new set of Topo knives do I realize how hard I'd been working to get mediocre results. I live the ease of using these knives and the results I get
I bought these as a gift for my husband, and he loves them. Incredibly well made. As long as you care for them, they will last a lifetime
The knife corresponds to the description. Looks great and is very comfortable to use. I've used for the last month or so and it holds its sharpness very well.
The Chef's knife is beautifully designed and works great! It's a great addition to our kitchen and is reasonably priced for what you are getting. This is a great purchase for those who like to cook.
I bought this knife as a gift to myself for cooking more and this knife actually makes me want to cook more. I find myself looking forward to using this knife more than any other cooking utensil or appliance I have bought!
After many weeks of reviewing different knife sizes and company quality, my husband and i decided on the Topo Chef's Knife. I cannot get over the ease and comfort of this blade. i cut through a potato as if it were a hardboiled egg! It is light weight and with a comfortable handle. i am currently looking into purchasing another shun premier knife, because i can see and feel the quality, and now...I cannot go back to any ordinary knife. This one is a gem.
Excellent chefs, paring, and utility knives. Use them almost every day