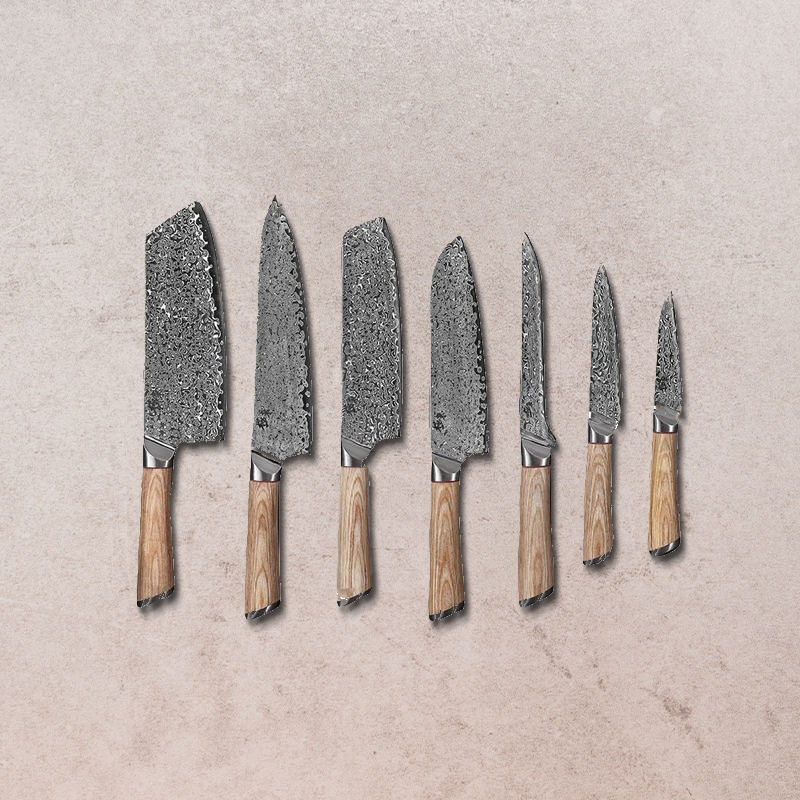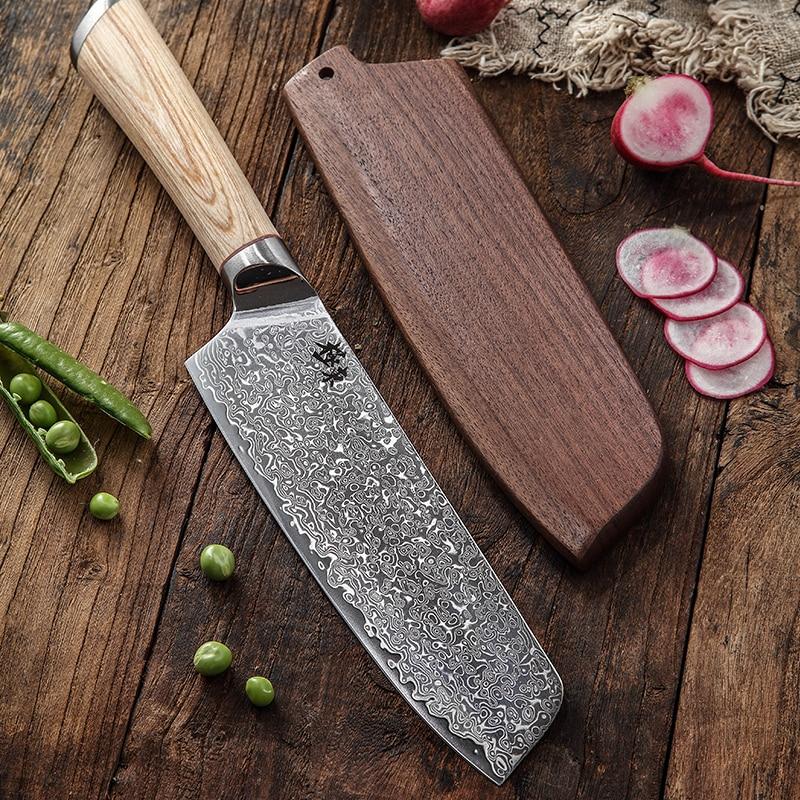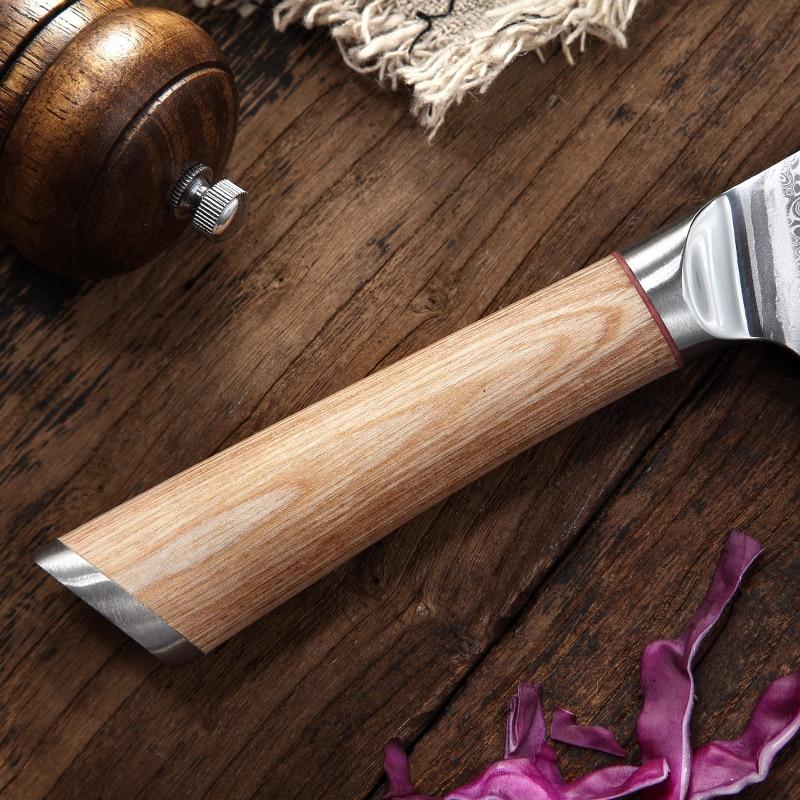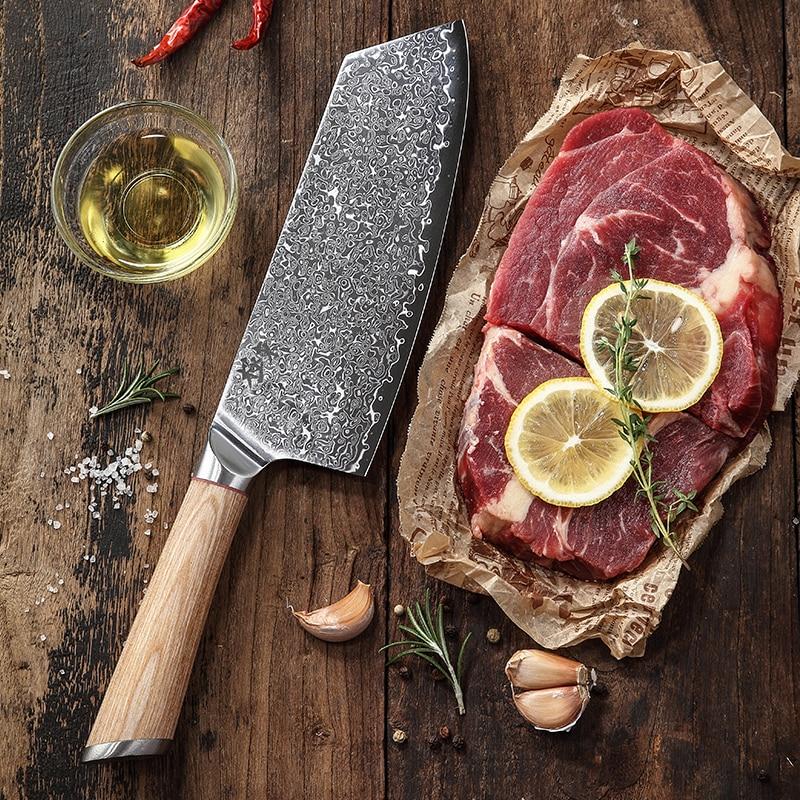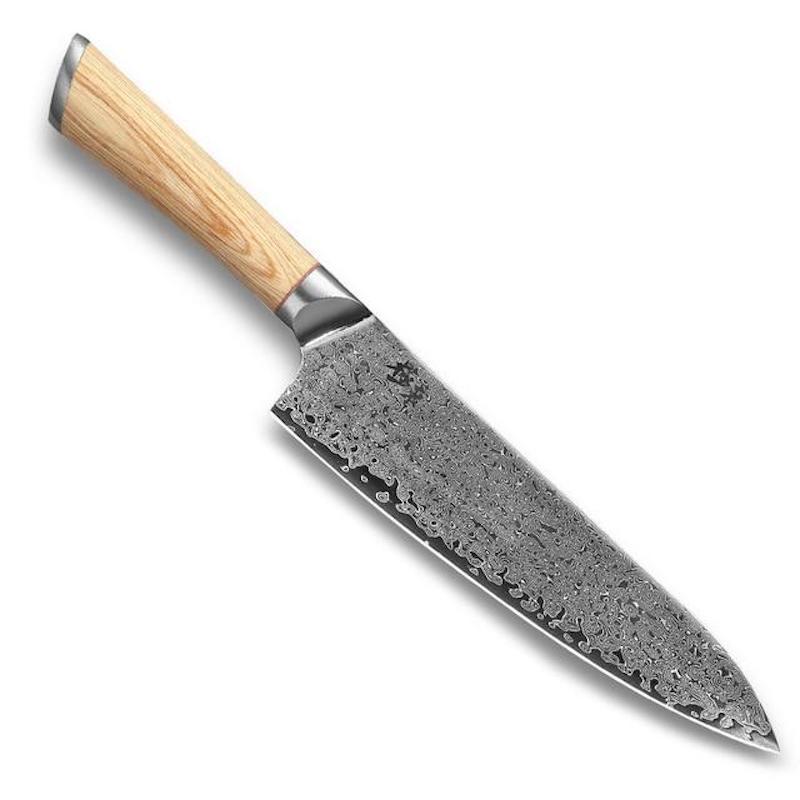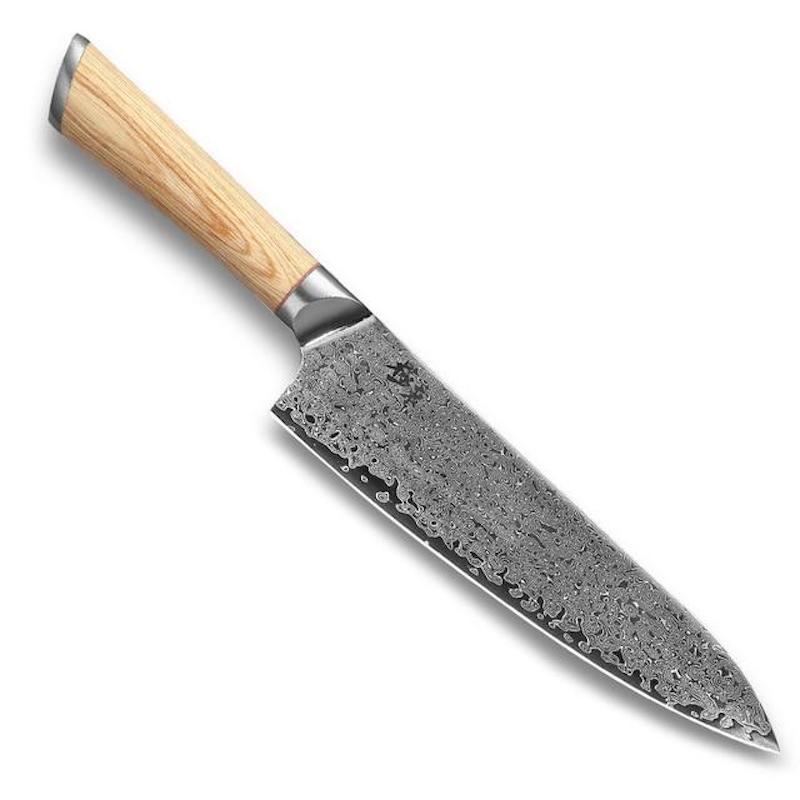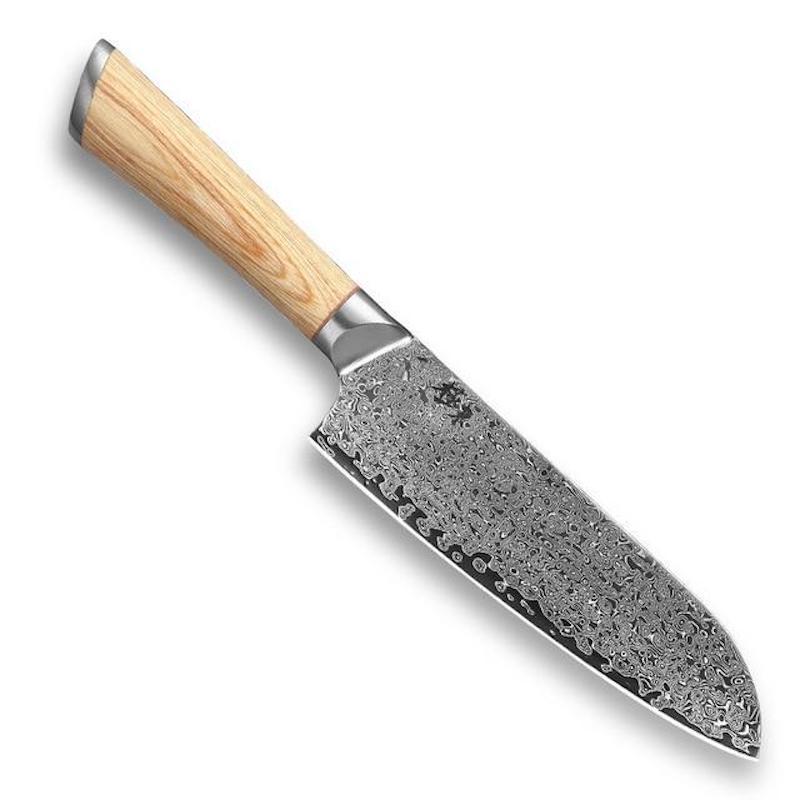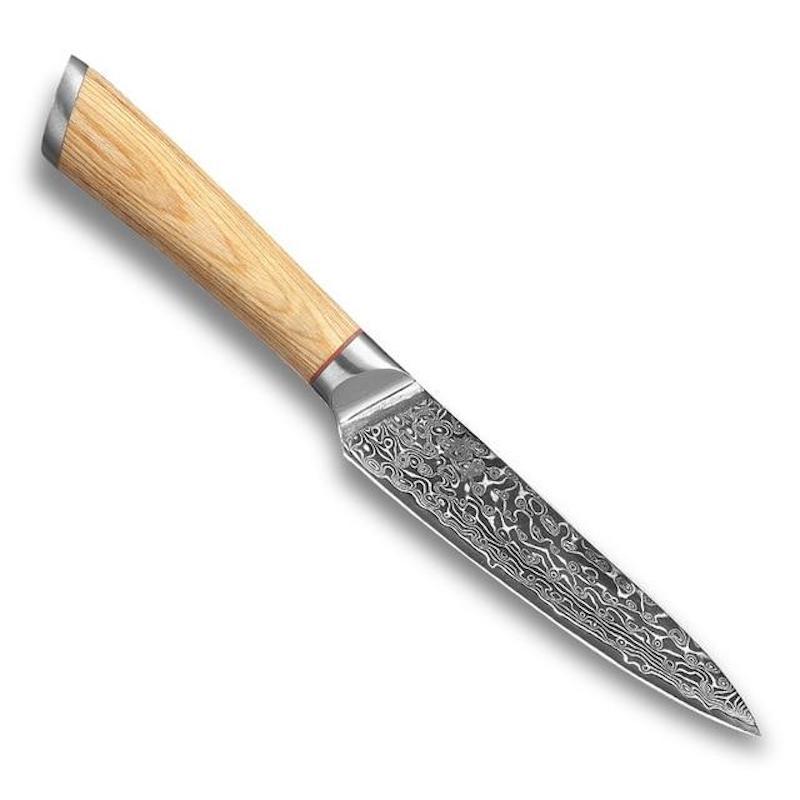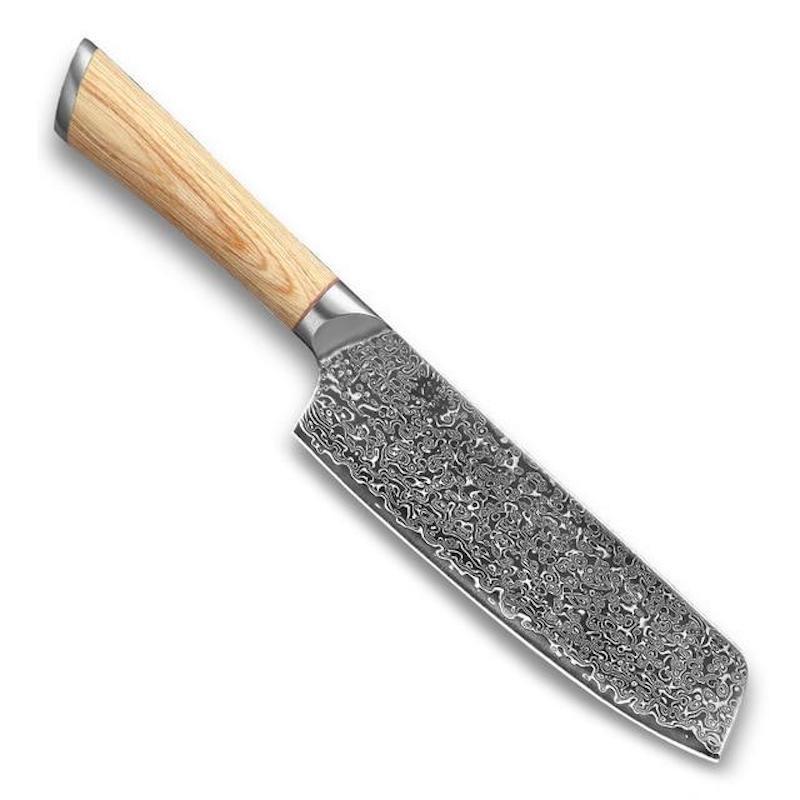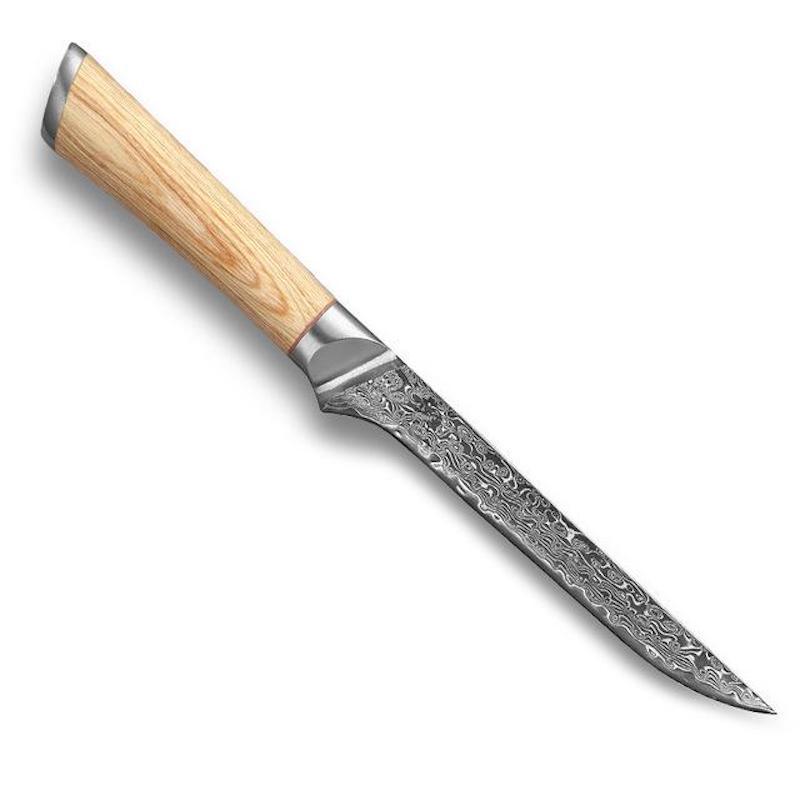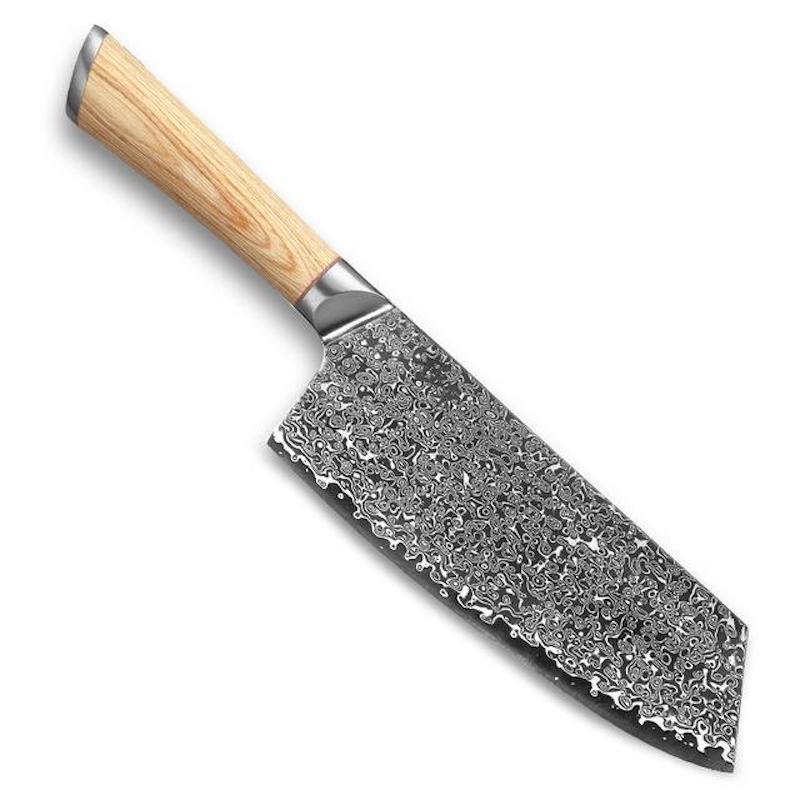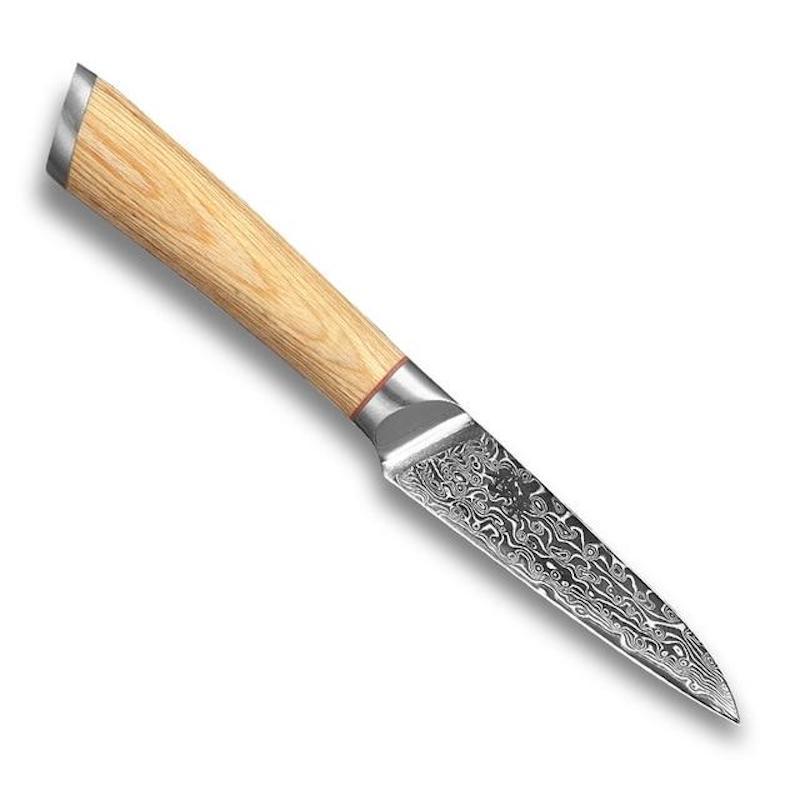 Vines & Roses Knives
P0192S
designed in Chiba, Japan
Beautifully embellished with intricate floral patterns, these 67 layer VG10 Damascus steel culinary knives are both elegant and functional. Our Vines & Roses offer edges with great retention that belong in every great chef's collection. 
Details
Thickness: Our Vines & Roses Knives are forged with 3.5mm thick steel. After multiple forging processes, the blade body is gradually thinned from 2.5mm to 1.7mm, which can achieve both the sharpness and the weight of the blade.
Hardness: The hardness of our knives' steel core's are HRC60±1. This high quality steel can ensure the stability of the hardness of our product and improve its durability.
Sharpness: The product has been tested to meet razor standards below 100N. Comparatively, the average kitchen knife test has a sharpness of 210N. Special machining processes produce a mirrored edge and a high sharpness kitchen knife.
Testing: Good steel is the foundation for a good knife, which is why we had the SGS Swiss authoritative testing agency test our product. The metal content meets the gold standard: carbon content of 1.01%, chromium content of 14.9%, molybdenum content of 0.90%, cobalt content of 1.78%, vanadium content of 0.28%. 
Care:
Handwash
Avoid contact with acidic foods for prolonged periods of time
Glossary
Santoku Knife: Great for everyday kitchen use: chopping, dicing, and mincing. Good for thin slicing. Not great for peeling and cutting bones and bread.
Utility Knife: Multipurpose, good for cutting fruit.
Paring Knife: Best for cutting and peeling fruit.
Chef's Knife: Versatile knife, great for cutting meats and veggies.
Nakiri Knife: Great for precise vegetable cutting and cutting hard vegetables such as pumkin and squash.
Boning knife: Great for barbecue, bacon, burdock and fish.
Sharpness is comparable to a knife sharpened on an 1000 grit whetstone. Side by side comparison with one of my best knives
I bought this a few days ago and couldn't wait to use it! The knife is well balanced and I feel like a pro.
Knife-chef to divide meat of any species of animals is good on its own to check the fact of layers 67 do not know how to make the sharpening knife could wish to be better by grites
Wow! From the packaging to the detail in the sheath to the craftsmanship of the knives, I was blown away. Felt like I was unboxing an Apple product lollll. What a great experience from top to bottom. SO excited to use these.
The package came in a month. Packed well: in the carton lay the knives and package wrapped in soft material. The knife is heavy. The wooden handle is very smooth. I don't know if it's Damascus, but the layers look to be there.
Sharp knife, used for about a month and still very sharp.