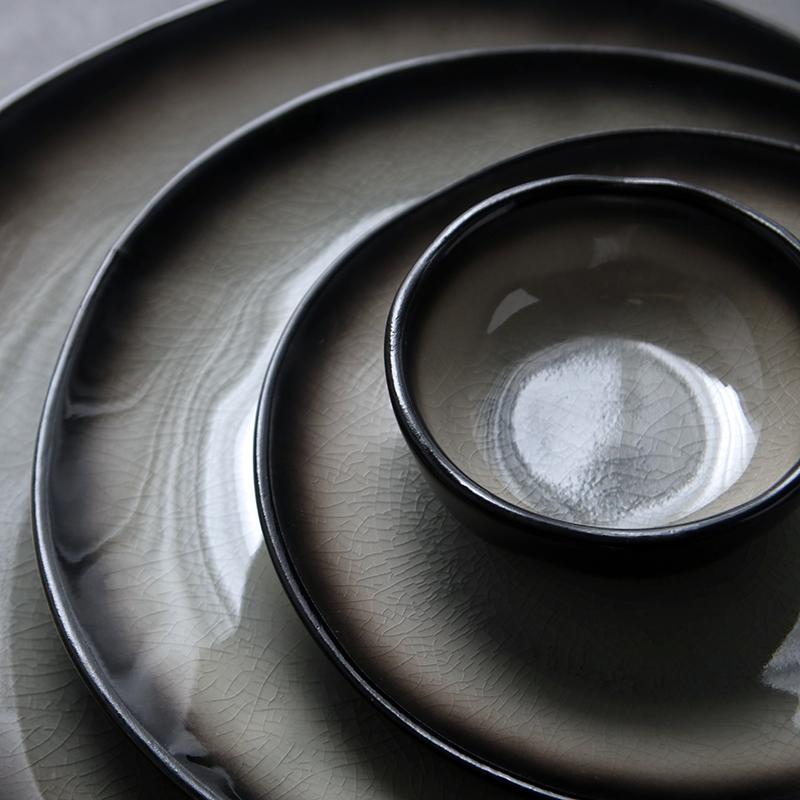 Wabi Plates
P0125S
designed in Busan, Republic of Korea
A contemporary Nordic-Japanese piece, our Wabi Plates feature a stark contrast between their dark rustic undersides and lighter topsides. The top sides' craquelure reminds us of the impermanence of all things, but is reinforced enough to last a lifetime. 

Details
Materials
Ceramic: fireclay, ball clay, feldspar, quartz
Finish
Crackle glaze
Features
The naturally mined substances and high-temperature firing make these products food safe and non-toxic, as well as microwave, dishwasher, and oven friendly.
Dimensions